Discover the perfect way to ignite your passion for all things American with our remarkable American SVG Collection. Whether you're aiming to elevate your home decor on Memorial Day, the 4th of July, or simply yearning to display your enduring American spirit, our collection offers ideal solutions for your creative endeavors.
What is an SVG File?
An SVG file, (which stands for scalable vector graphic), is a standard graphics file that is mainly used for rendering two-dimensional images.
One of the most important things to know about SVG files is that they generate clean graphics at any scale.
They're well optimized for SEO (which stands for Search Engine Optimization) and are smaller than other formats. They are capable of dynamic animations.
They are fantastic for so many applications, such as apparel, signs and cutting machines!
How to Open SVG Files?
We'll now move on to instructions for opening an SVG file.
There are many software choices for opening SVG files. However, we will focus on the options for cutting machines since they are the most commonly used.
Typically, SVG files are compressed within a zip folder and require extraction before they can be accessed.
Before importing the file into your preferred software program, you must first unzip the downloaded file by double-clicking the folder and selecting "extract all."
During the extraction process, you'll be prompted to choose a destination for your files. To avoid difficulty in retrieving them, you can create a dedicated folder on your desktop or computer labeled "SVG files."
It's crucial to keep track of the extraction location since you'll need to access the files again later.
Popular American Laser Cut SVG Files
Explore a curated collection of popular American vector files that are bound to captivate crafters, designers, and patriots alike. We're confident that our recommended selections below will deeply resonate with your creative spirit, whether you're engaged in crafting, designing, or simply expressing your love for the USA.
Explore the potential of this incredible digital file, featuring a group of soldiers set against the backdrop of the American flag. With the SVG file's transparent background, you can easily layer the design onto different materials and textures, giving your creations a rich sense of depth and dimension. This fantastic design is perfect for crafting decorations that will shine at patriotic events like Fourth of July parties, Veterans Day gatherings, or military-themed celebrations..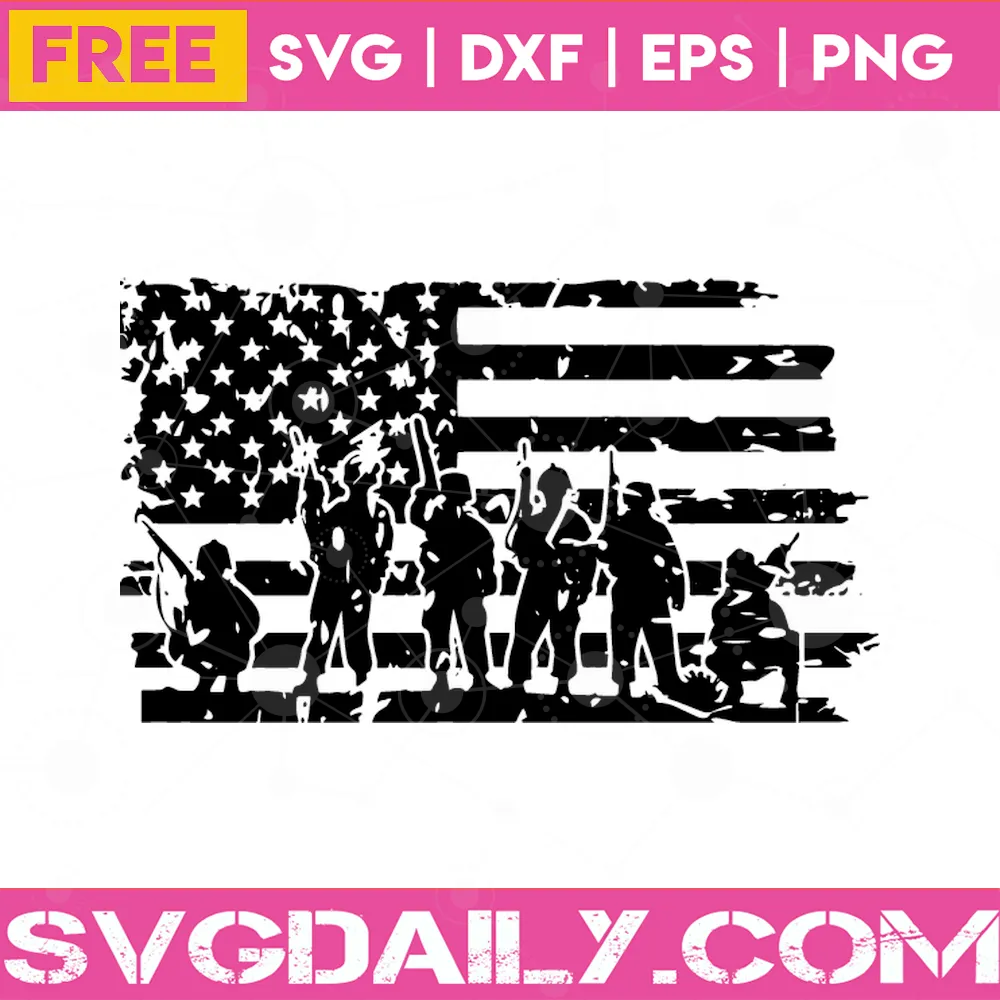 This unique vector file is a special tribute to the rich culture and heritage of African American women. It's not just a design; it's a celebration of self-love and embracing natural beauty. Whenever you use this design, it's a reminder of how beautiful it is to be yourself, especially through the symbolism of African American locs. You can personalize your phone cases with it to carry a message of self-love and embracing your natural beauty wherever you go.
African American Woman Locs Taught Me To Love My Natural God Given Beauty Funny Natural Hair Svg Png Dxf Eps Ai Instant Download
Explore the synergy of cultural heritage and Adidas sports branding with Native American Adidas Logo graphic design. It meticulously designed emblem encapsulates the essence of unity and resilience, mirroring the enduring values and traditions of Native American communities. It seamlessly integrates with Cricut and Silhouette machines, offering a wide array of options for personalized gifts. Unleash your creativity by designing chic t-shirts, comfortable hoodies, or trendy sweatshirts using this standout cutting file Svg, and share the richness of Native American culture and athletic spirit with the world.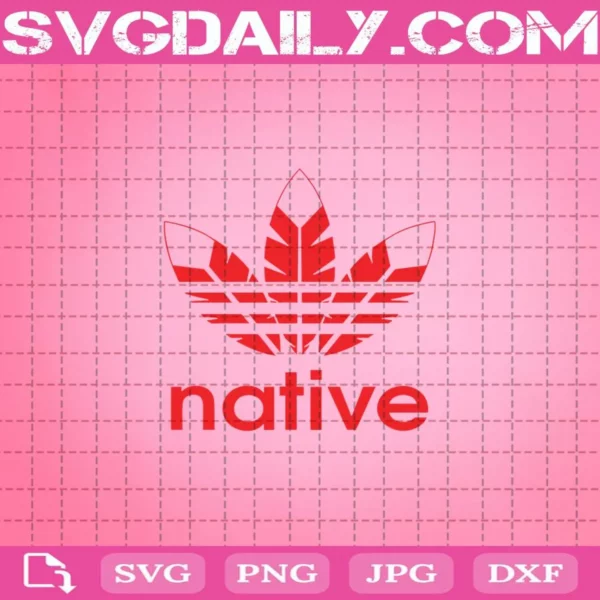 This exceptional digital design is primed and ready, eagerly awaiting your creative input. It's available in four distinct formats: SVG, PNG, DXF, and EPS, guaranteeing seamless compatibility with a wide range of software applications, including Inkscape, Adobe Illustrator, and Sketch. Whether you're engaged in crafting, designing, or simply expressing your affection for American Bullies, this complimentary SVG equips you with the resources to bring your vision to fruition and infuse it with your distinctive touch.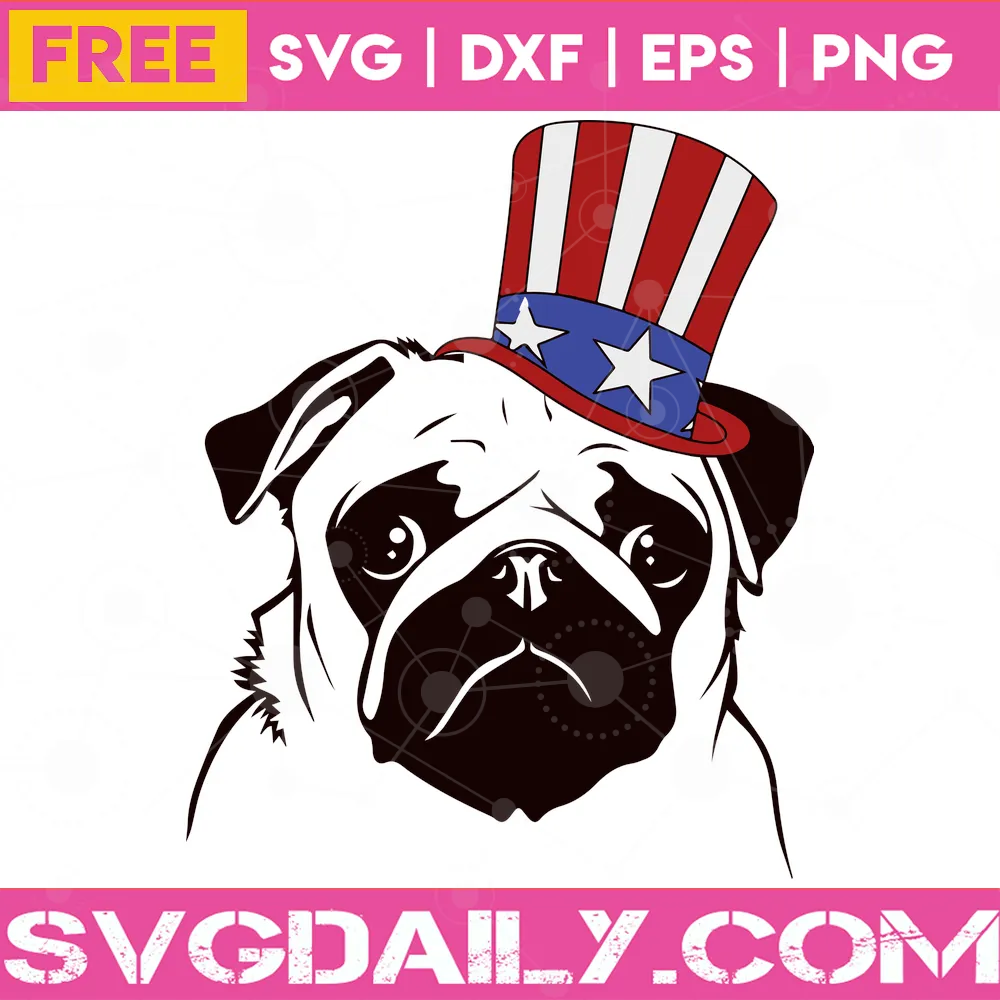 Discover the strength and resilience of the American through our American Eagle SVG. This design encapsulates the essence of patriotism, beautifully symbolized by the majestic eagle, stirring a deep sense of American pride. Tailored for compatibility with popular cutting machines like Siser Romeo and Juliet or Skycut, it puts the power in your hands to fashion flawless vinyl decals. Whether adorning your cars, laptops, tablets, or any preferred surface, these unique decals become a tangible display of your respect and love for the USA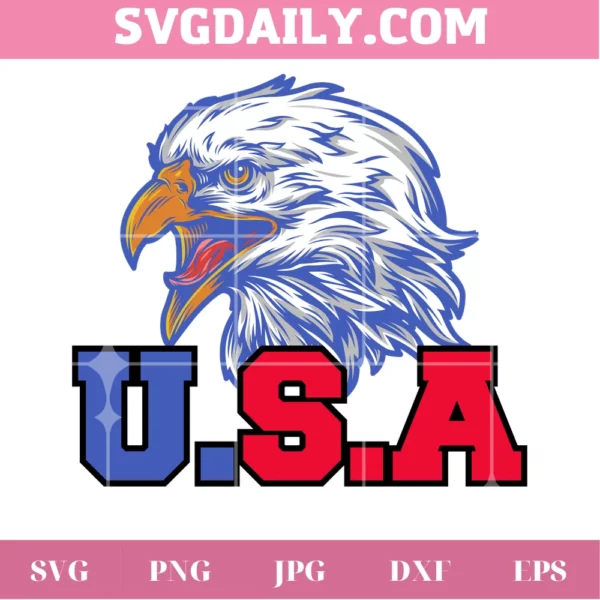 For business owners delving into election season, the Trump Facehug SVG offers a smart choice. Its compatibility spans across popular software like CorelDRAW or Adobe Illustrator, allowing you to delve into an assortment of merchandise, from custom hats and tote bags to personalized phone cases, all with a touch of witty political humor.
Celebrate your steadfast American pride and unwavering patriotism with this trending digital file. These stunning cut files offer you a creative playground, thoughtfully designed for effortless use with Cricut or Silhouette cutting machines. Let your love for the USA shine through and proudly exhibit your deep national pride. Whether you're crafting stylish patriotic face masks or creating cozy patriotic quilts and blankets, this high-quality clipart is your gateway to making a heartfelt statement on national holidays.
If you're in search of an extraordinary SVG design to create heartfelt gifts for Father's Day, this is the perfect choice for you. This unique design showcases a striking image that seamlessly combines the words 'All American Dad' with sunglasses adorned in the American flag. It's an ideal option for crafting personalized Father's Day cards, adding a special touch to your heartfelt message. Additionally, consider crafting custom aprons to enhance Dad's grilling or cooking adventures, elevating his culinary experience with a patriotic flair.
All American Dad American Flag Sunglasses, Svg Png Dxf Eps Cricut Silhouette
Wrapping up our list of must-have American SVGs, these are our personal favorites, but the choices are endless. If you're eager for more, take a deep dive into our extensive collection and handpick the designs that resonate with your style.