Join us in celebrating our planet and promoting environmental awareness with our specially curated eco-friendly designs from the Earth Day SVG Collection. We offer the latest designs perfect for professiona P-O-D designers, passionate DIY enthusiasts, dedicated SVG crafters, or anyone looking to create stunning crafts, champion green initiatives, and spread the message of environmental conservation.
What is Earth Day?
Earth Day is an annual global event observed on April 22nd to promote environmental awareness and action. It was first celebrated in 1970 and serves as a reminder of the importance of addressing environmental issues through activities like clean-ups, tree planting, and advocacy for sustainable practices. Earth Day encourages people worldwide to protect the planet and advocate for a more sustainable future.
What is an SVG File?
An SVG file, (which stands for scalable vector graphic), is a standard graphics file that is mainly used for rendering two-dimensional images.
One of the most important things to know about SVG files is that they generate clean graphics at any scale.
They're well optimized for SEO (which stands for Search Engine Optimization) and are smaller than other formats. They are capable of dynamic animations.
They are fantastic for so many applications, such as apparel, signs and cutting machines!
How to Open SVG Files?
There are many software choices for opening SVG files. However, we will focus on the options for cutting machines since they are the most commonly used.
Typically, SVG files are compressed within a zip folder and require extraction before they can be accessed.
Before importing our SVG files for commercial in use into your preferred software program such as Cricut Design Space, or Silhouette Studio, … you must first unzip the downloaded file by double-clicking the folder and selecting "extract all."
During the extraction process, you'll be prompted to choose a destination for your files. To avoid difficulty in retrieving them, you can create a dedicated folder on your desktop or computer labeled "SVG files."
It's crucial to keep track of the extraction location since you'll need to access the files again later.
High-quality Earth Day Svg Files
With an extensive collection of over 100 Earth Day downloadable files, we recognize that the selection process can be daunting. That's why we've thoughtfully curated a list of the most sought-after cut files in 2023 below, simplifying your search for the ideal match for your DIY projects. Let's now explore which SVG files will stand out as your top choices.
This versatile design allows you to create stunning and sustainable clothing items, including personalized T-shirts, custom tote bags, hats, and more, using organic cotton, recycled fabrics, or other eco-friendly materials. By printing Earth Day-themed designs using this popular image, you can promote sustainable fashion and raise awareness about important environmental issues.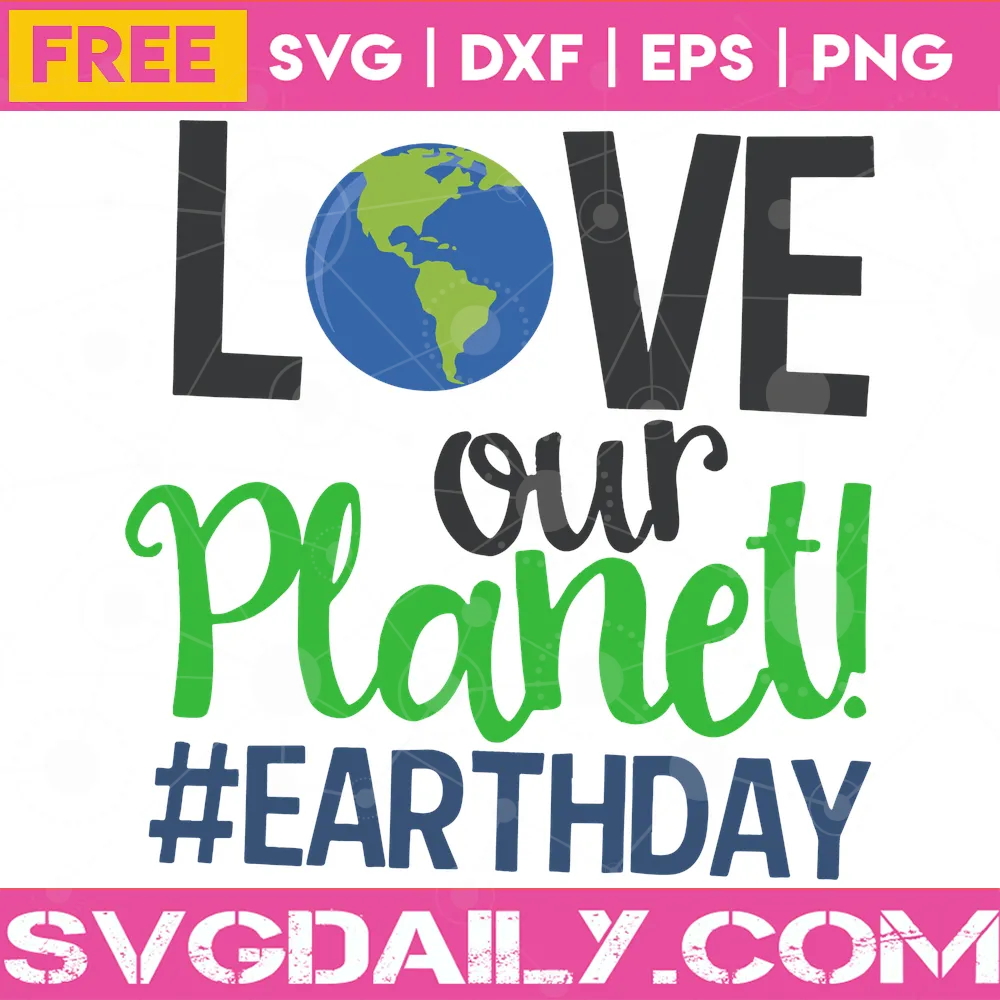 If you're looking to create eco-friendly products to sell for Earth Day, make sure to take advantage of our Free Vintage Earth Day SVG. This unique design adds a touch of nostalgia to your creations and is perfect for creating vintage-themed t-shirts, tote bags, posters, or even greeting cards. By incorporating this free digital download into your products, you can promote environmental awareness in a creative and stylish way.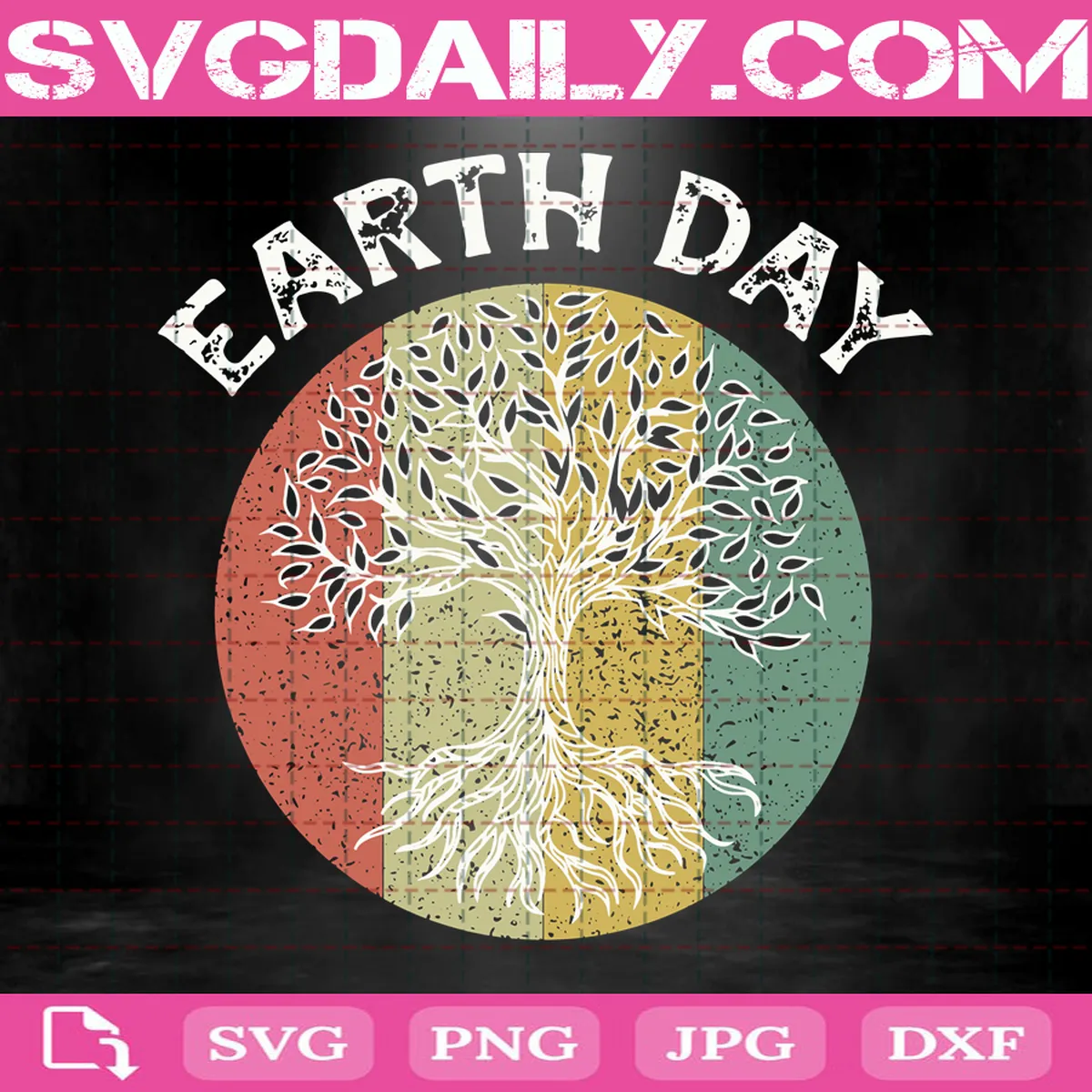 Celebrate Earth Day in style with our Happy Earth Day Svg design, perfect for your nifty crafting machine! This flexible cutting file allows you to create a wide range of products that promote environmental awareness and sustainability. From eco-friendly tote bags and reusable water bottles to nature-inspired home decor and greeting cards, the possibilities are endless. With the help of your nifty crafting machine, you can bring this cheerful Earth Day design to life on various materials such as vinyl, paper, or fabric. Spread the message of Earth Day and make a positive impact with your creative crafts!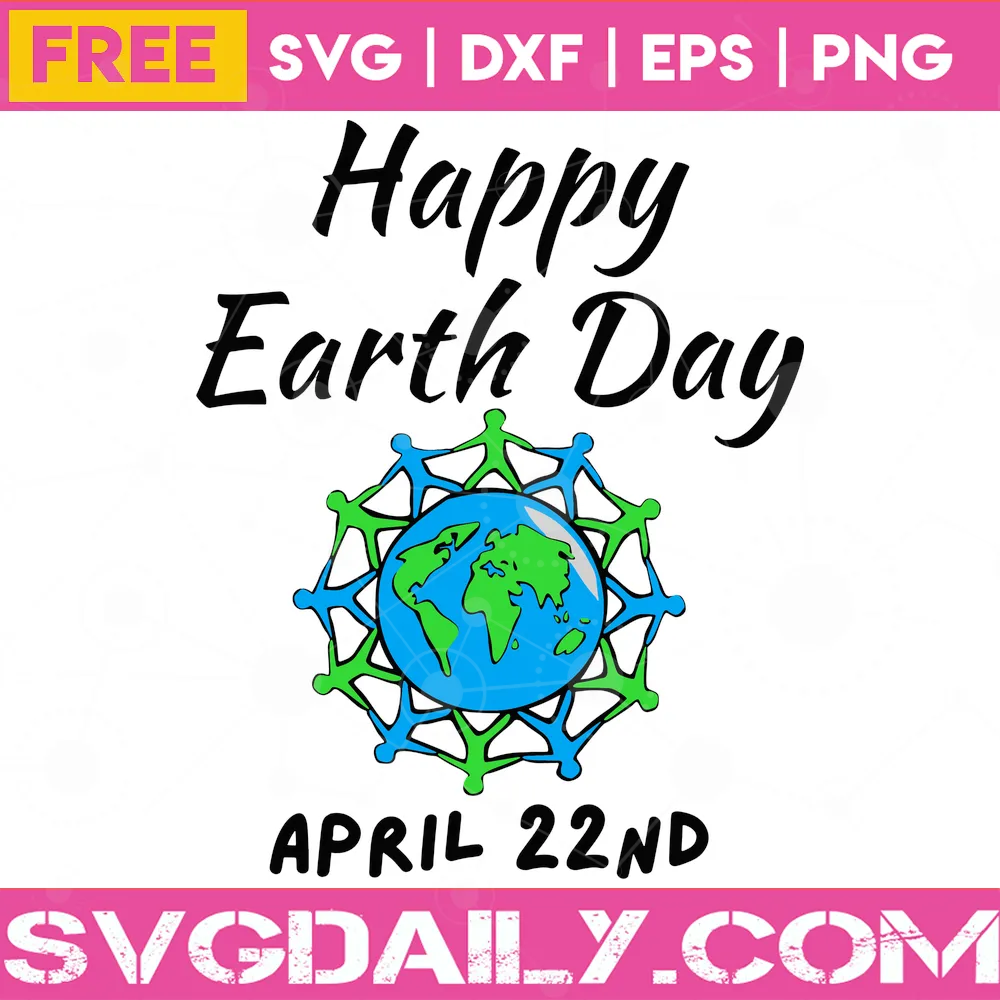 If you're a custom designer passionate about sustainability, this free digital file is the perfect addition to your signage collection. It  features a powerful message to raise awareness about the urgent need to combat global warming. With its versatile design, you can use it to create impactful signage, posters, banners, or decals to promote environmental advocacy and sustainability. One of the highlights of this digital download is that it can be used with a wide range of sustainable materials, such as recycled plastic or bamboo, to create eco-friendly signage that aligns with your values.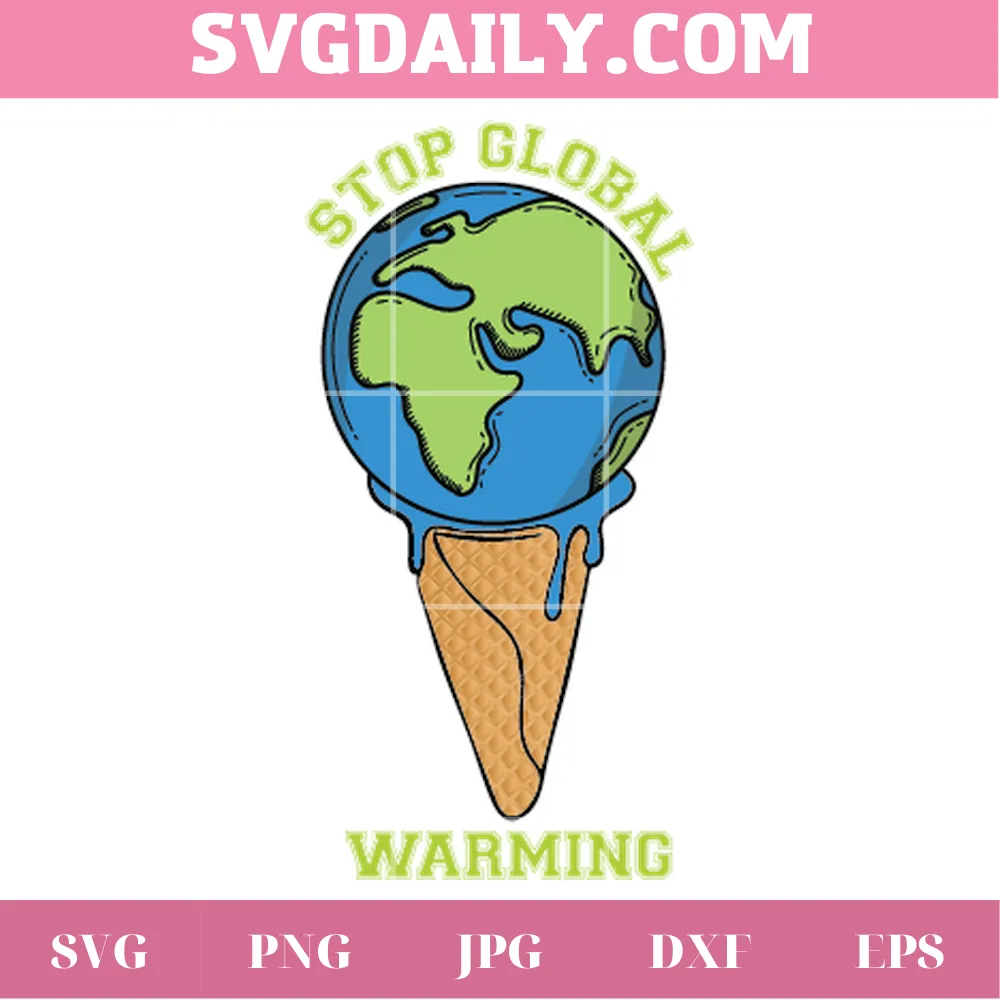 Get ready to create eye-catching banners for Earth Day events or environmental awareness campaigns with this playful cutting file featuring a dabbing Earth image. With a transparent background, it's easy to use in popular design software like Silhouette Studio or InkSpace. Just imagine the impact of a banner adorned with a dabbing Earth design, catching the attention of passersby and spreading the message of sustainability in a creative and engaging way.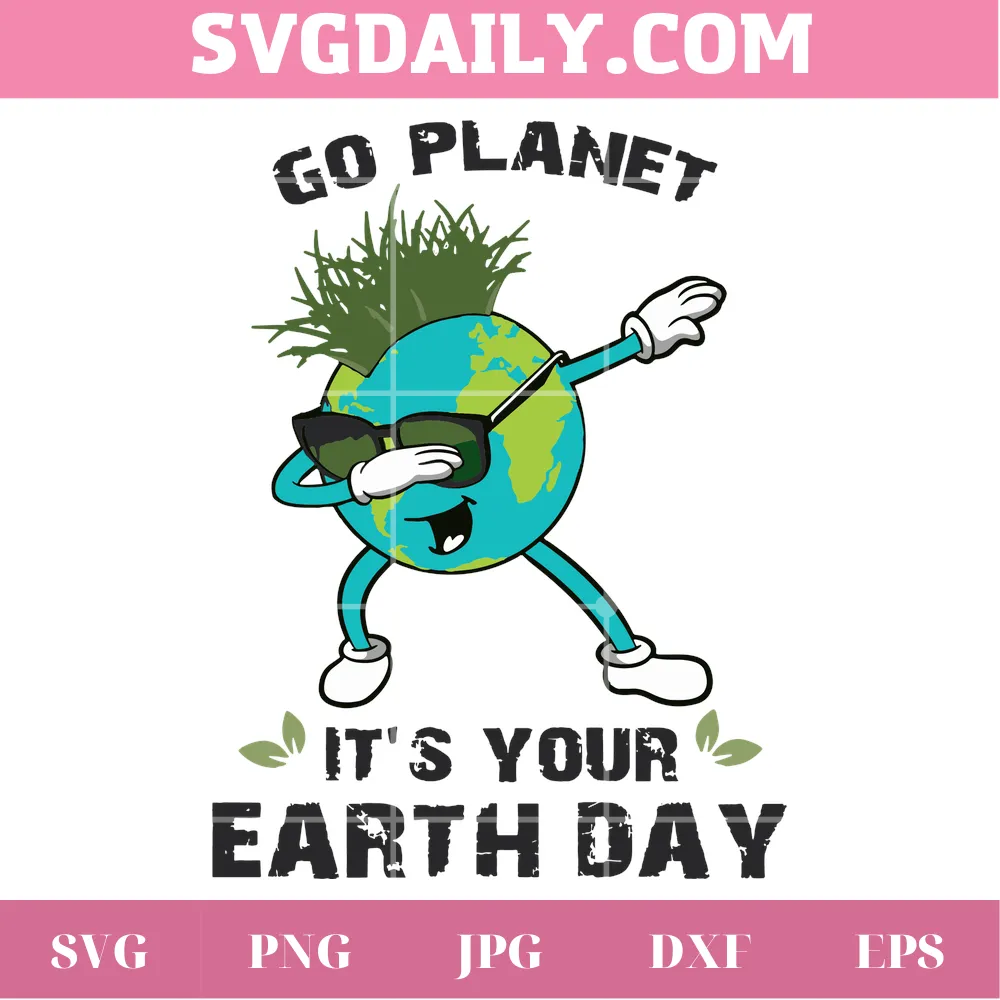 Capture the spirit of Mother Earth Day with our beautiful SVG illustration design. It can be easily used with popular design software such as Adobe Illustrator, Cricut Design Space, Silhouette Studio, or other compatible design tools. The high-quality graphics and detailed design elements make it perfect for various crafting and DIY projects. Use it to create eye-catching T-shirts with organic cotton, trendy tote bags with recycled fabrics, or environmentally-friendly posters and stickers with sustainable paper or cardstock. You can also use eco-friendly inks and other sustainable materials of your choice to further promote your commitment to environmental awareness.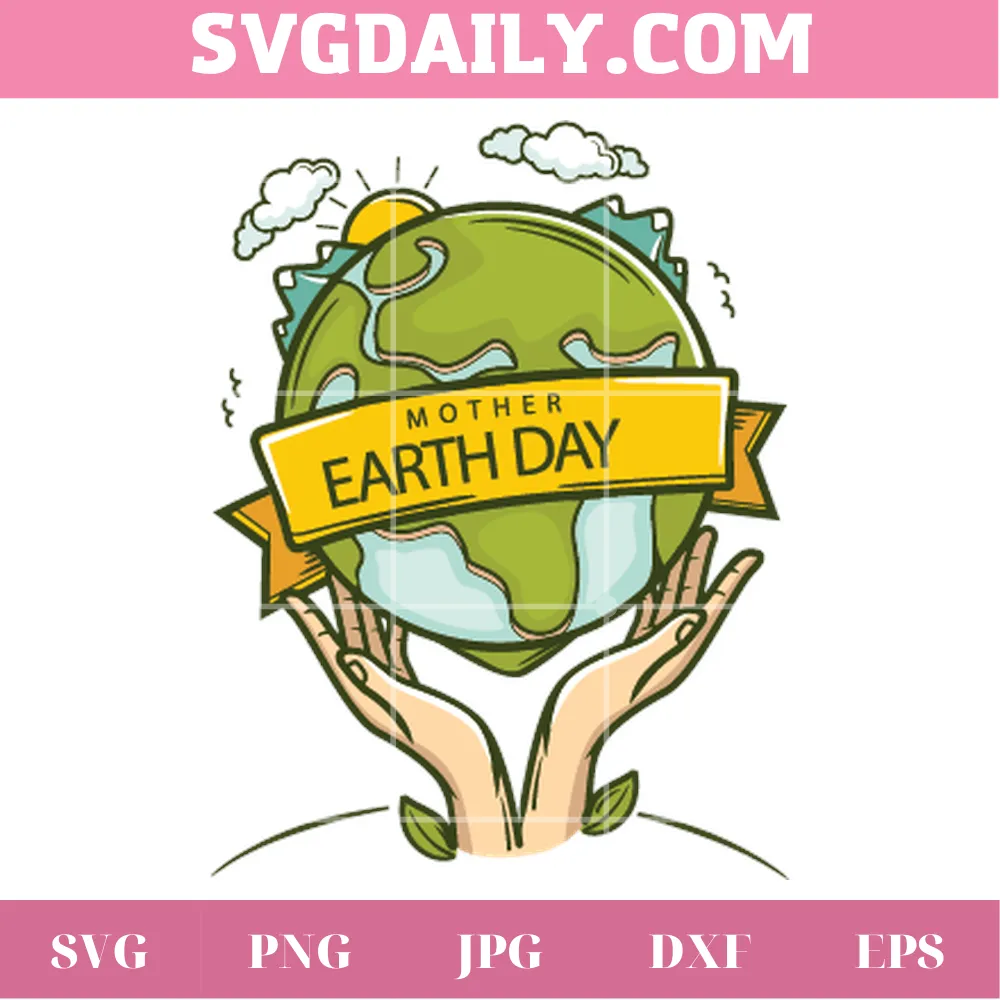 This powerful design is not only a perfect choice for DIY crafters, but also for environmentally-conscious individuals, nature lovers, activists, and anyone who shares a passion for protecting our planet. With its impactful message, this SVG file can be used to create stunning vinyl decals, stickers, or heat transfer designs for T-shirts, tote bags, water bottles, laptops, and more. Whether you're spreading awareness about environmental issues, advocating for sustainable living, or promoting Earth Day events, our amazing design is a powerful tool to amplify your message.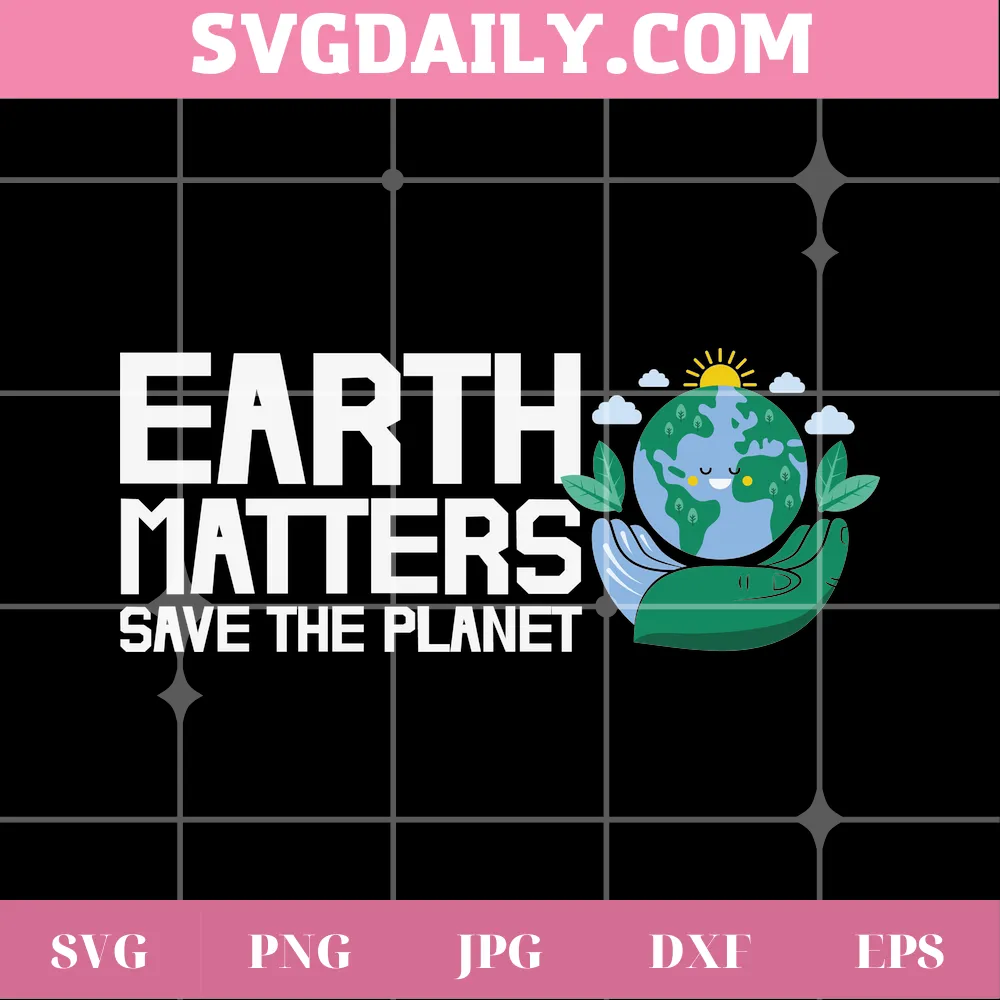 After downloading our files, YOU WILL RECEIVE 4 high-quality design files for your next crafting project:
1 SVG file

:

Compatible

with Cricut Explore, Silhouette Designer Edition, Adobe Suite, Inkscape, Corel Draw, and many other programs.

1 EPS file

: Suitable for Adobe Illustrator, Inkscape, Corel Draw, and many other programs.

1 PNG file

: High-resolution with a transparent background.

1 DXF file

: Line format suitable for cutting in Silhouette, other cutting plotters, or laser engraving machines.
Handpicked from our Earth Day SVG Collection, these designs stand as some of our finest choices. With our latest updates, we're certain you'll be more than satisfied. Don't wait any longer – explore our collection now and start making a positive impact on Earth Day and beyond!