If you're a devoted fan of "The Nightmare Before Christmas", then you're in for a treat with our exclusive The Nightmare Before Christmas SVG Collection. We offer a wide range of both popular and the latest designs featuring beloved characters such as Jack Skellington, Zero the Ghost Dog, Oogie Boogie, and more from this iconic animated musical film. Get ready to infuse a touch of spooky delight into your crafting endeavors as we present you with our exceptional SVG files that will bring your creative projects to life.
What Is The Nightmare Before Christmas?
The Nightmare Before Christmas is a renowned 1993 animated film produced by Tim Burton and directed by Henry Selick. It tells the story of Jack Skellington, the Pumpkin King of Halloween Town, who discovers Christmas Town and attempts to put his own spin on the holiday. This unique blend of Halloween and Christmas themes has made it a beloved classic with distinctive stop-motion animation and memorable characters.
What is an SVG File?
An SVG file, (which stands for scalable vector graphic), is a standard graphics file that is mainly used for rendering two-dimensional images.
One of the most important things to know about SVG files is that they generate clean graphics at any scale.
They're well optimized for SEO (which stands for Search Engine Optimization) and are smaller than other formats. They are capable of dynamic animations.
They are fantastic for so many applications, such as apparel, signs and cutting machines!
How to Open SVG Files?
We'll now move on to instructions for opening an SVG file.
There are many software choices for opening SVG files. However, we will focus on the options for cutting machines since they are the most commonly used.
Typically, SVG files are compressed within a zip folder and require extraction before they can be accessed.
Before importing the file into your preferred software program, you must first unzip the downloaded file by double-clicking the folder and selecting "extract all."
During the extraction process, you'll be prompted to choose a destination for your files. To avoid difficulty in retrieving them, you can create a dedicated folder on your desktop or computer labeled "SVG files."
It's crucial to keep track of the extraction location since you'll need to access the files again later.
The Nightmare Before Christmas Svg Files For Crafting And DIY Projects
As you prepare to embark on your creative journey through our collection, why not kick things off by delving into our curated selection of the hottest and most sought-after The Nightmare Before Christmas designs in 2023? These handpicked gems await your discovery below, offering a glimpse into the latest trends and top-rated creations for your crafting pleasure.
This free digital file offers a special font in the iconic style of "The Nightmare Before Christmas". Whether you're an Adobe Illustrator pro or an Inkscape enthusiast, this versatile font allows you to infuse your DIY projects with that spooky charm you adore.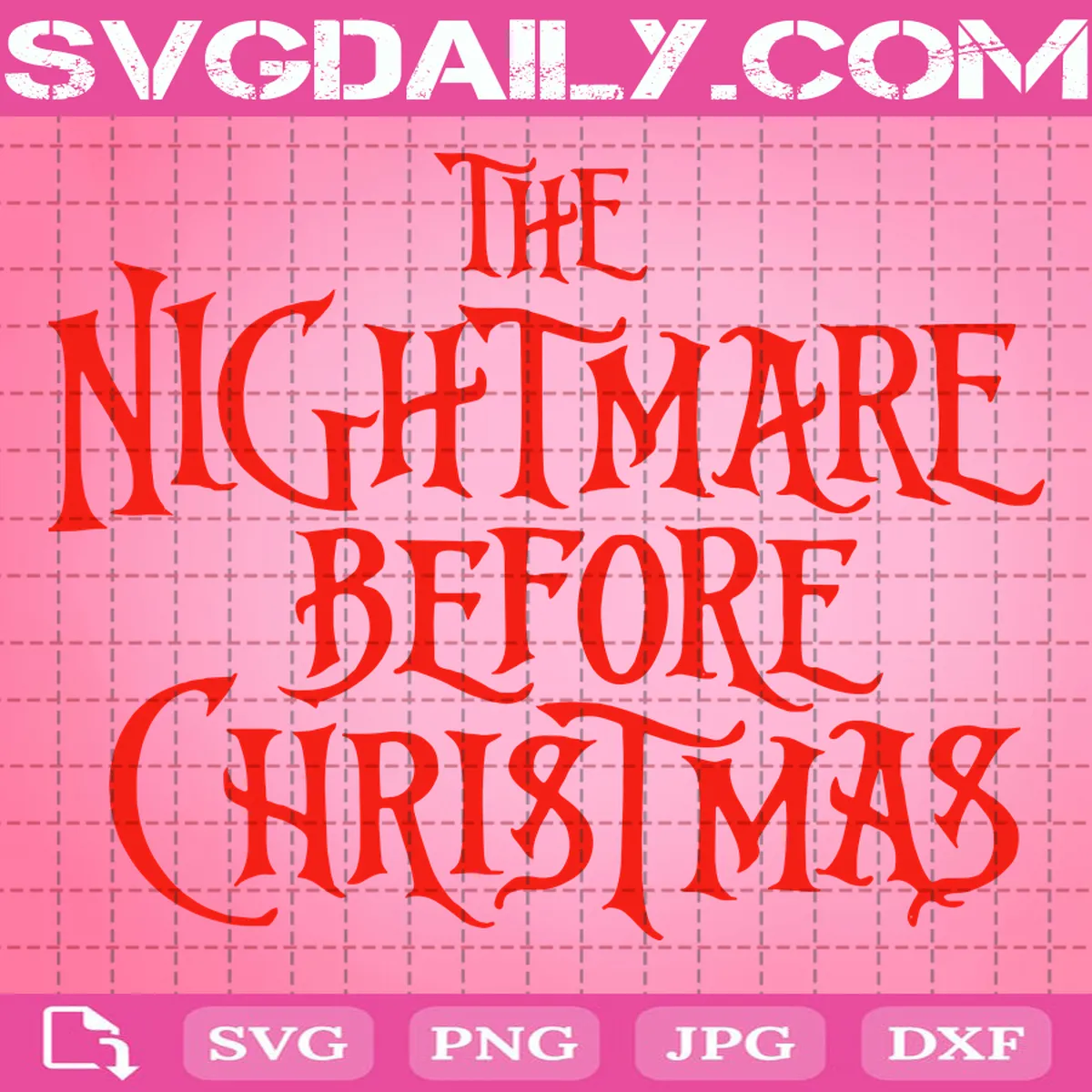 In your search for an one-of-a-kind image that captures the romantic connection between Jack and Sally, our Jack and Sally SVG Silhouette is the answer you've been looking for. This high-quality graphic design seamlessly integrates with popular cutting machines like Cricut Design Space, Silhouette Cameo, and Skycut. With this flexible tool at your disposal, you can effortlessly craft personalized couple's t-shirts that emanate unique romance for both you and your loved one.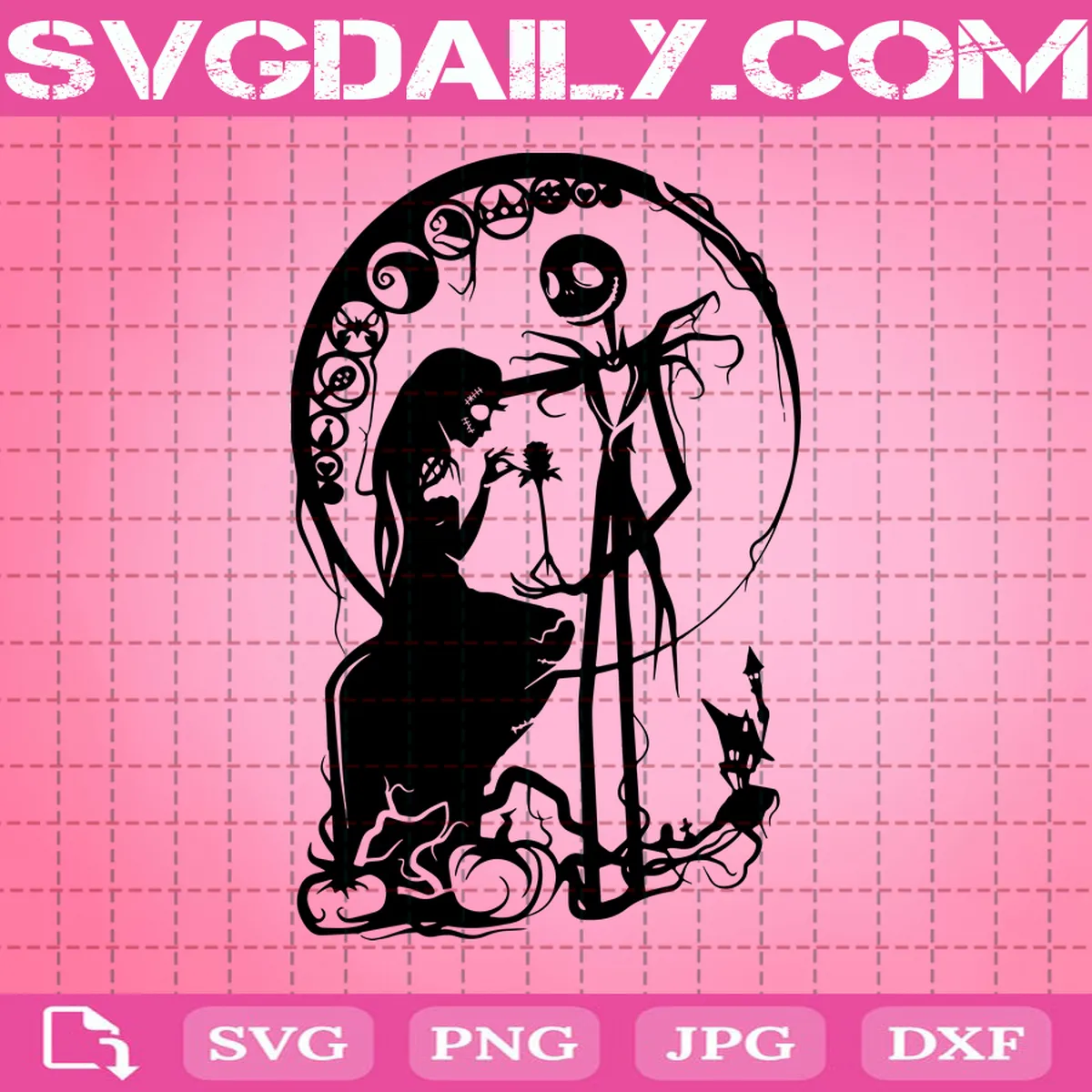 For all those who adore the enigmatic Pumpkin King, Jack Skellington, we have a special treat – and it's absolutely free! Get ready to infuse his eerie charm into your Cricut projects with our Jack Skellington Pumpkin King vector file. This skillful design doesn't limit your creativity to just Cricut; it's your passport to crafting magic. Imagine creating iconic pumpkin carvings, perfect for adorning your Halloween decorations. All you have to do is print the SVG, adjust it to your preferences, and let it be your carving template for a holiday season that's both creatively inspired and delightfully spooky.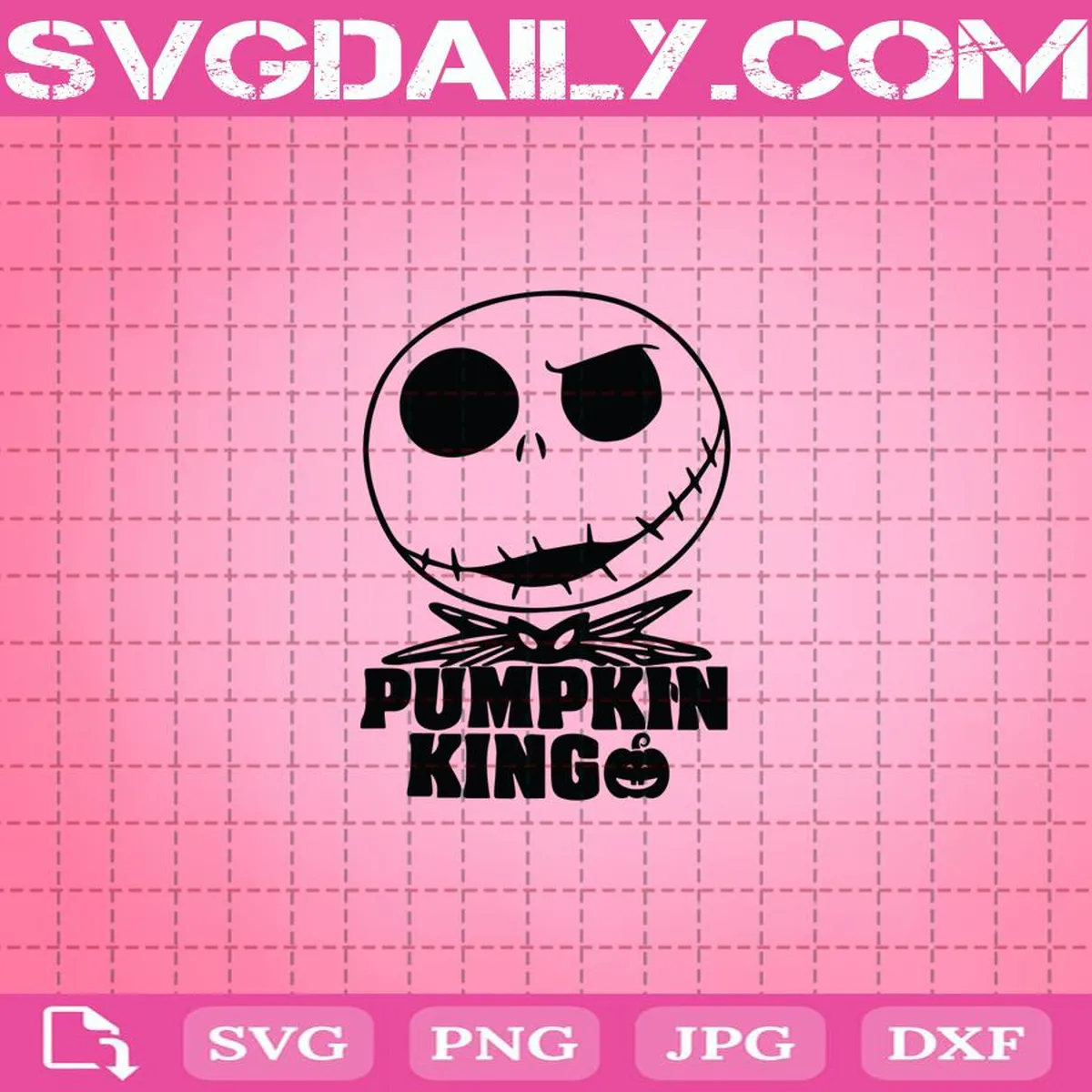 While our hearts are captivated by Jack, let's not forget Sally, the stitched-up sweetheart of  "The Nightmare Before Christmas". Our exceptional digital file brings her endearing character to life with a transparent background format, offering you the freedom to edit, resize, and customize colors to your heart's content. Let your imagination soar as you incorporate this diverse design into your creative DIY projects. Design adorable greeting cards, craft custom tote bags, or add a touch of quirkiness to your living space with unique wall art. Sally's charm knows no bounds, and now, neither does your creative potential.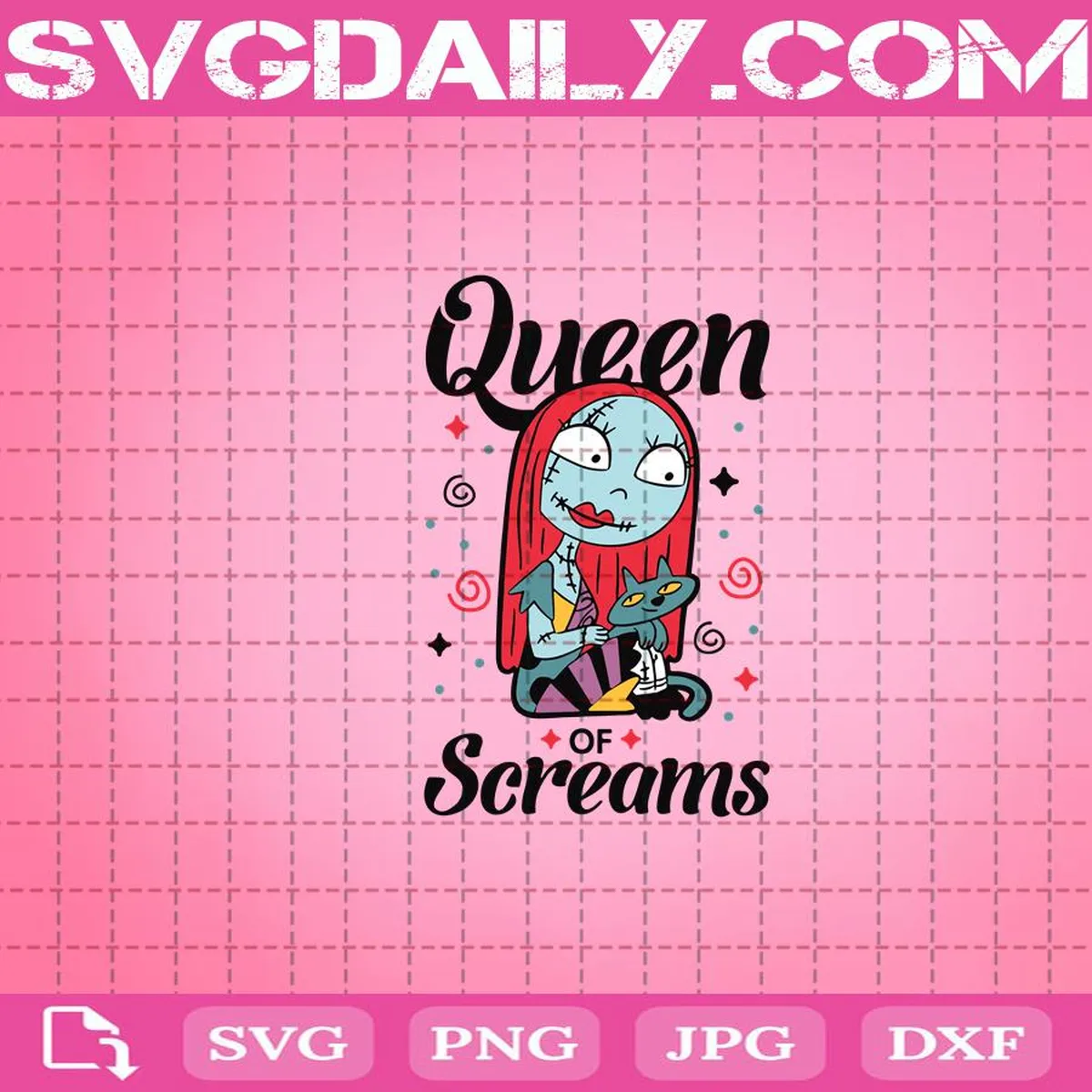 Meet Oogie Boogie, a character oozing with irresistible charm, and let him steal the spotlight in this essential design for your collection. Whether you're a seasoned crafter or a P-O-D designer, this amazing SVG clipart is a valuable asset for your creative toolkit, offering endless possibilities for a variety of DIY projects. You can use it to create one-of-a-kind custom t-shirts, craft spooky throw pillows to elevate your Halloween decor, or personalize Trick-or-Treat Buckets for collecting candy on that special Halloween night.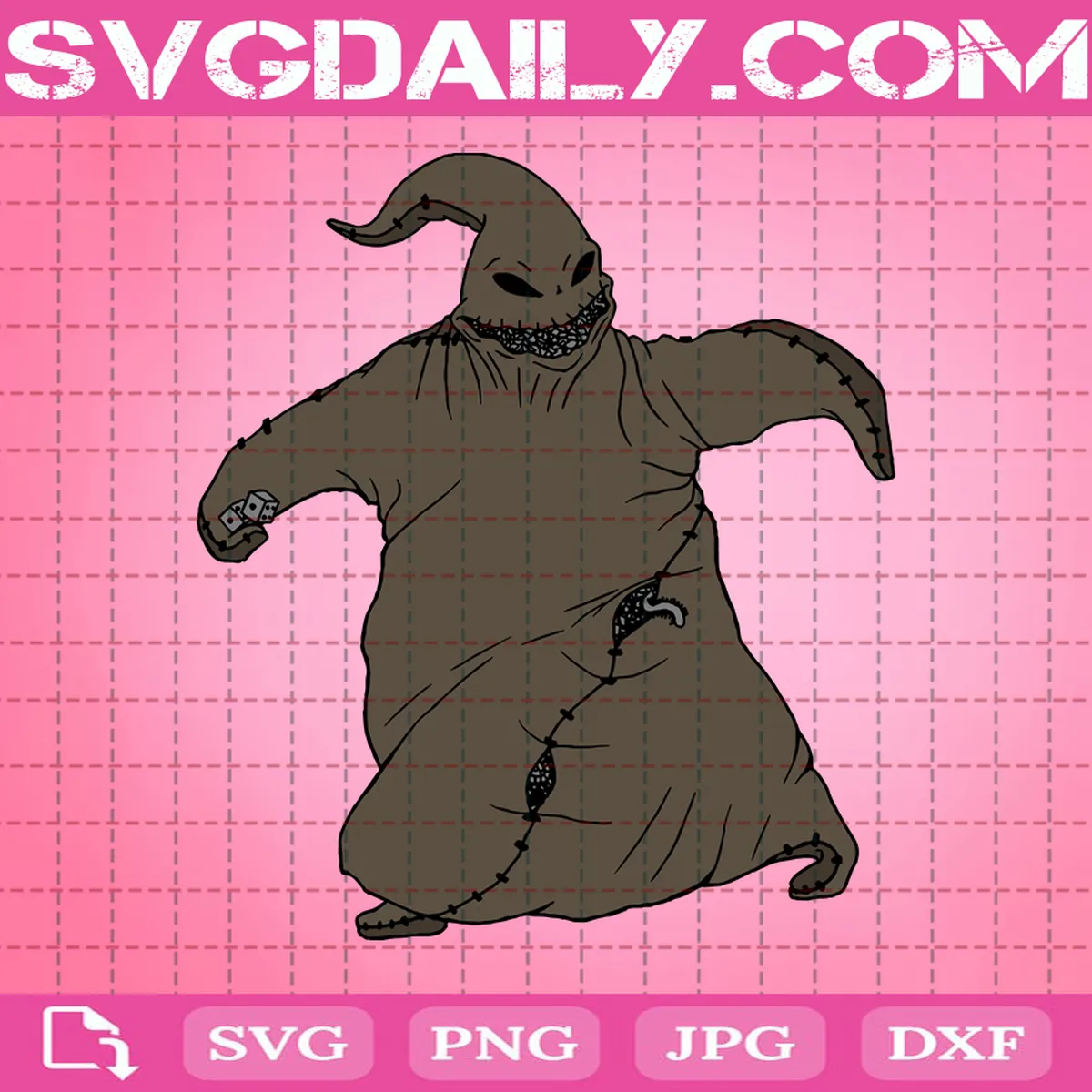 Are you ready to unleash your creativity with Zero, the Ghost Dog from "The Nightmare Before Christmas"? With this scalable vector graphic, you can effortlessly transform this design into a multitude of exciting projects. Adorn your windows with captivating Oogie Boogie-themed decals, allowing you to showcase your love for this endearing character throughout the year. Alternatively, craft custom stickers, perfect for Halloween party favors or decorations, and add a spooky touch to your festivities.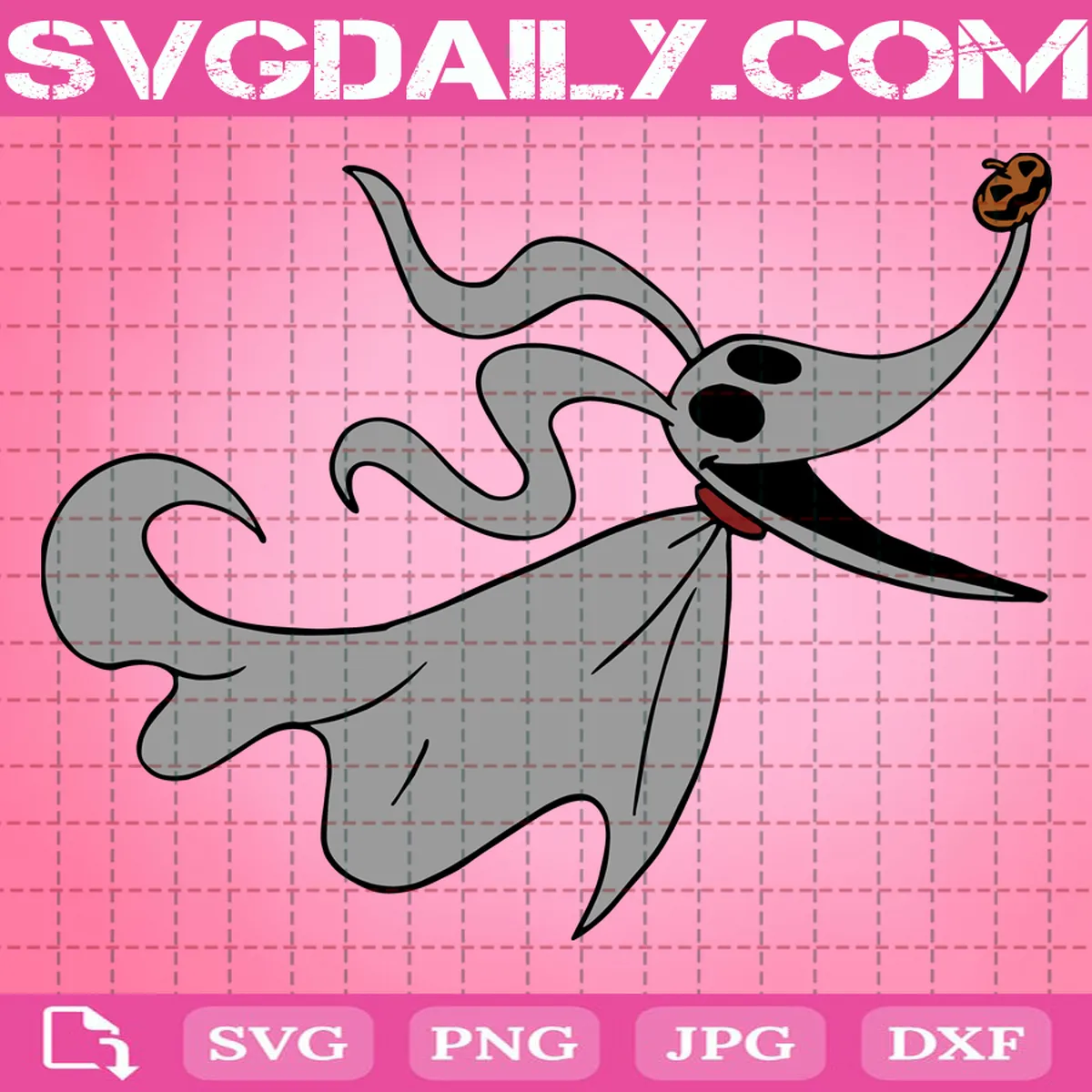 Elevate your Christmas decor this year with a fresh and stylish twist by incorporating the charming image of Baby Jack With Christmas Lights. Whether you're looking to create a festive door mat that welcomes guests with holiday cheer or to craft captivating wall art that adds a touch of magic to your home, this SVG design offers the perfect opportunity to infuse your space with the spirit of the season. Transform your surroundings and celebrate the holidays in a truly unique and delightful manner.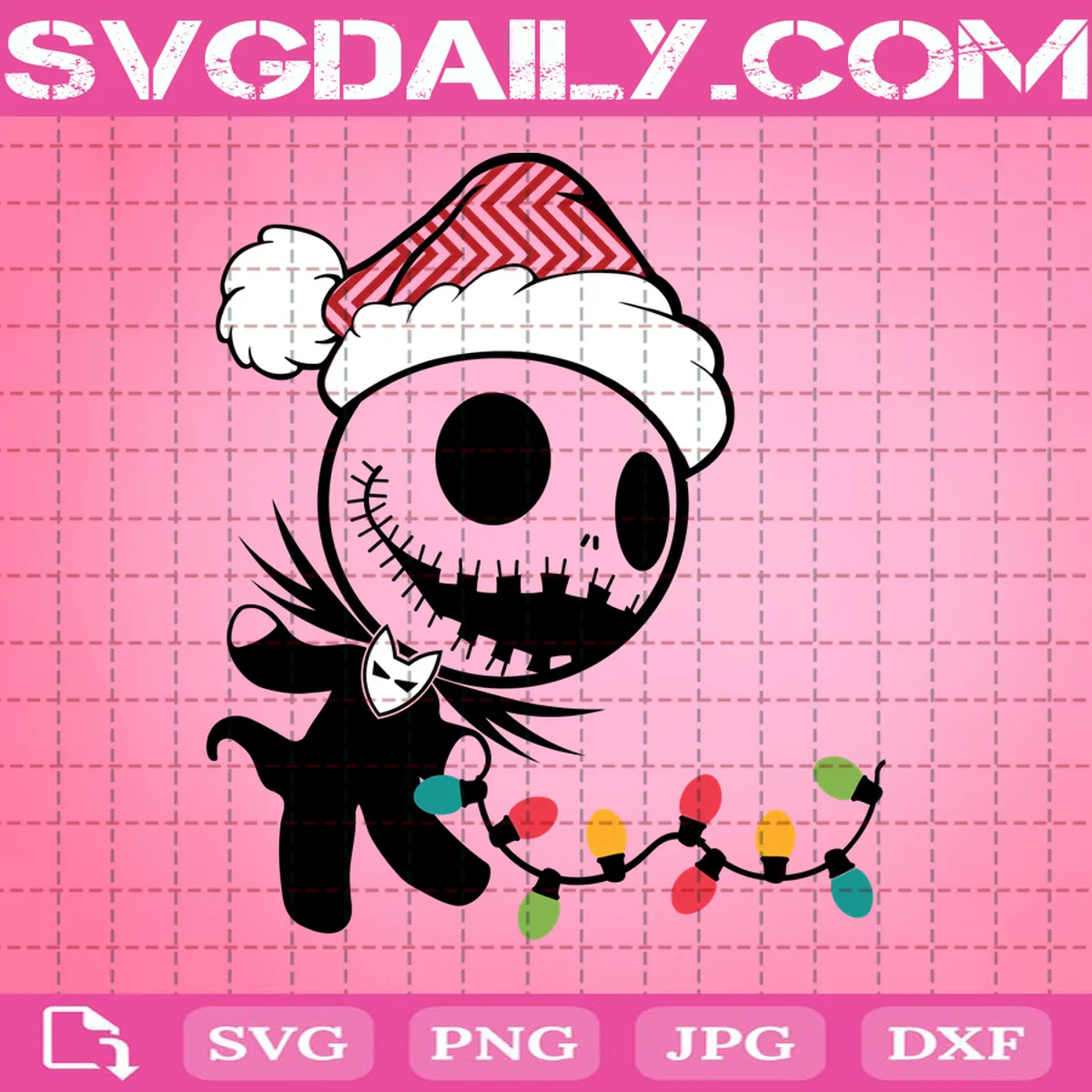 Prepare to create the ideal gift for your fellow Halloween enthusiast friends and family this upcoming Halloween season with the indispensable Jack Skellington Sons Of Halloween SVG. This incredible graphic design is a necessity for crafting heartfelt and personalized presents. Its transparent PNG format ensures versatility and user-friendliness. Just imagine their delight as they unwrap a custom-made Jack Skellington mug. Elevate your gift-giving game and make this Halloween one to remember.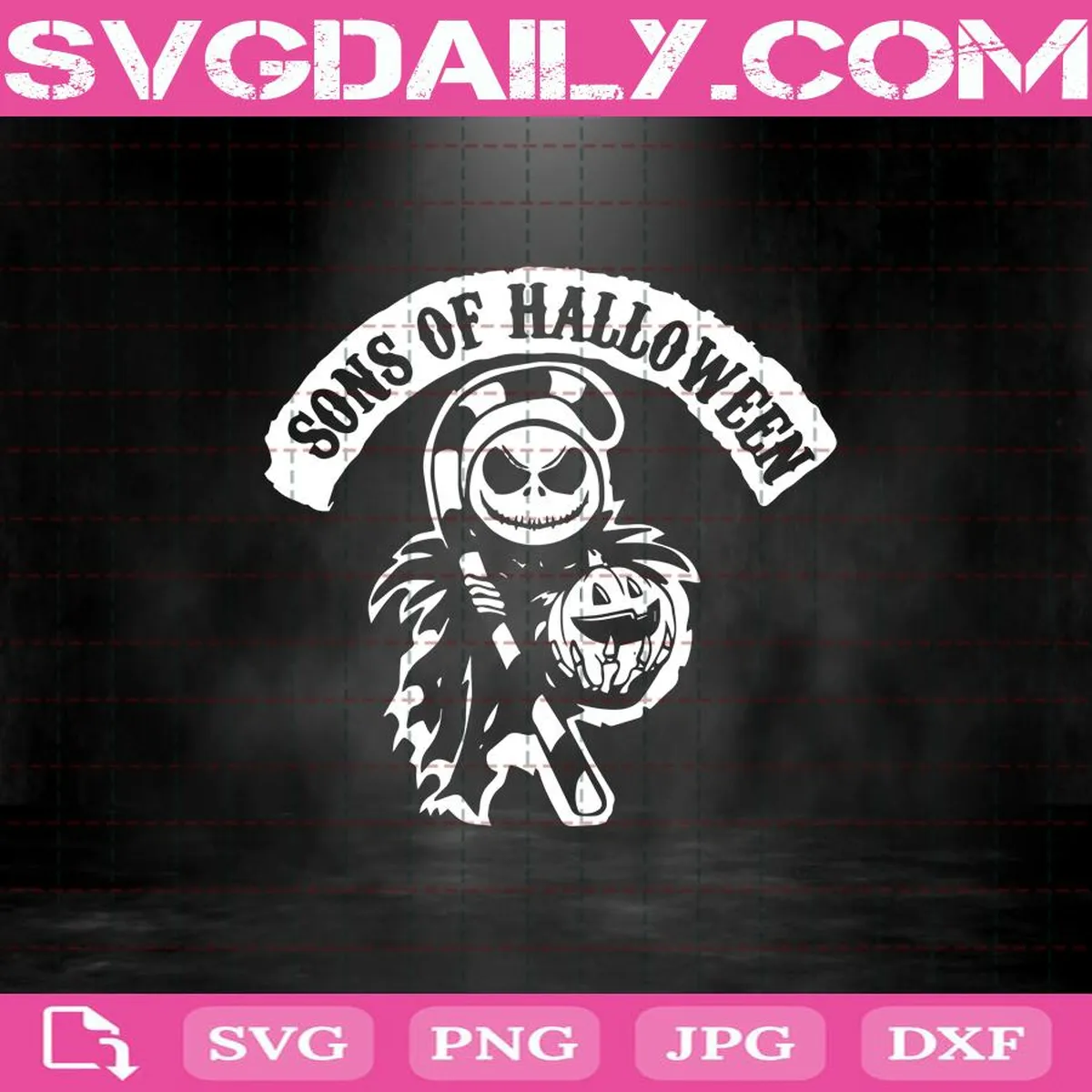 Upon downloading our files, YOU WILL RECEIVE 4 high-quality design files for your next crafting project:
1 EPS file

– Scalable vector, editable file for Adobe Illustrator, Inkscape, Corel Draw (compatible with most cutting plotter software);

1 PNG file

– 300 dpi High Resolution, transparent background;

1 SVG file

– Universal format compatible with Silhouette Studio Designer, Cricut Design Space, Make the Cut, Sure Cuts A Lot, Brother ScanNCut, Cameo and others;

1 DXF file

– Line format for cutting in Silhouette, other cutting plotters or laser engraving machines;
We are confident that our curated selection of popular The Nightmare Before Christmas SVG Designs will cater to your requirements. Additionally, if you're interested in exploring digital files featuring characters, films, or cartoons from Disney, we encourage you to browse through our extensive Disney Bundle SVG Collection. Your creative possibilities are boundless!