For anime aficionados, Naruto transcends being just a series; it stands as a cultural phenomenon. This is precisely why Naruto Svg designs pique the interest of not only fans but also a wide range of enthusiasts, including digital designers, DIY crafters, custom creators, and more. Our collection features over 700 of the latest and most trending vector files, each paying homage to this iconic series. From the legendary Team 7, featuring Naruto, Sasuke, and Sakura, to the emblematic village symbols and inspirational quotes that underscore themes of friendship and teamwork, our collection encompasses it all. Immerse yourself in this exceptional assortment and infuse the spirit of the ninja universe into your creative projects.
What is Naruto?
Naruto is a renowned Japanese manga and anime series by Masashi Kishimoto. It tells the story of Naruto Uzumaki, a young ninja with dreams of becoming the leader of his village, the Hokage. Despite having a powerful fox spirit sealed inside him, Naruto faces challenges and discrimination. Throughout the series, he forms strong bonds with friends like Sasuke and Sakura, while tackling various adversaries. Themes of friendship, perseverance, and achieving dreams are central. Naruto has achieved global popularity, spawning sequels, movies, and a significant cultural impact in the world of anime and manga.
What is an SVG File?
An SVG file, (which stands for scalable vector graphic), is a standard graphics file that is mainly used for rendering two-dimensional images.
One of the most important things to know about SVG files is that they generate clean graphics at any scale.
They're well optimized for SEO (which stands for Search Engine Optimization) and are smaller than other formats. They are capable of dynamic animations.
They are fantastic for so many applications, such as apparel, signs and cutting machines!
How to Open SVG Files?
We'll now move on to instructions for opening an SVG file.
There are many software choices for opening SVG files. However, we will focus on the options for cutting machines since they are the most commonly used.
Typically, SVG files are compressed within a zip folder and require extraction before they can be accessed.
Before importing the file into your preferred software program, you must first unzip the downloaded file by double-clicking the folder and selecting extract all.
During the extraction process, you'll be prompted to choose a destination for your files. To avoid difficulty in retrieving them, you can create a dedicated folder on your desktop or computer labeled SVG files.
It's crucial to keep track of the extraction location since you'll need to access the files again later.
High-quality Naruto Graphic Design For Crafting Projects
With the extensive range of designs in our Naruto SVG collection, it can be overwhelming to choose. That's why we've handpicked some of the most downloaded ones from talented designers and crafters. Explore the curated selection below to find the perfect match for your needs.
We're excited to introduce the first gem in our lineup, the beloved fan-favorite character – Naruto Uzumaki. This free design is cherished by many and offers exceptional versatility, as it is compatible with both Cricut and Silhouette cutting machines. Creating personalized apparel, from custom t-shirts and trendy crop tops to snug hoodies, has never been more accessible. Embark on your creative journey with this iconic character and proudly display your Naruto fandom for all to see.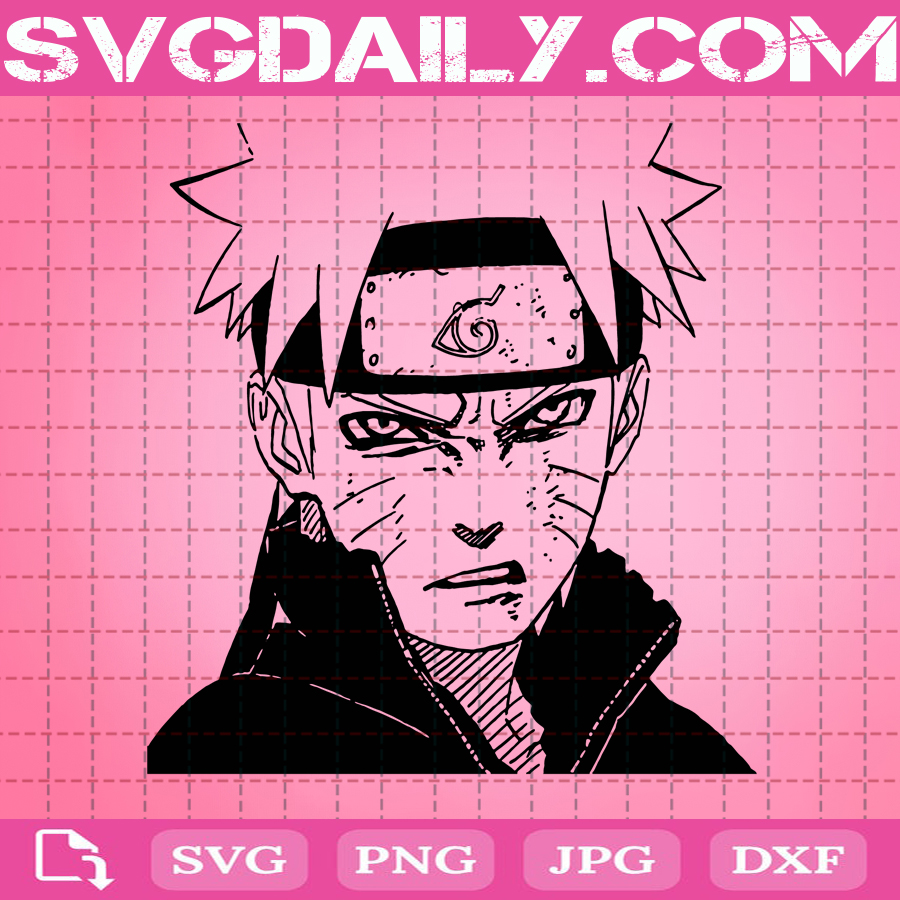 Don't miss out on the Free Uchiha Sasuke SVG, a remarkable digital masterpiece that features Sasuke with his back turned, revealing the iconic Uchiha family symbol on his jacket, set against the backdrop of the Sharingan. This amazing design exudes mystery and allure, making it a must-have for Sasuke fans and a perfect choice for designers and crafters alike.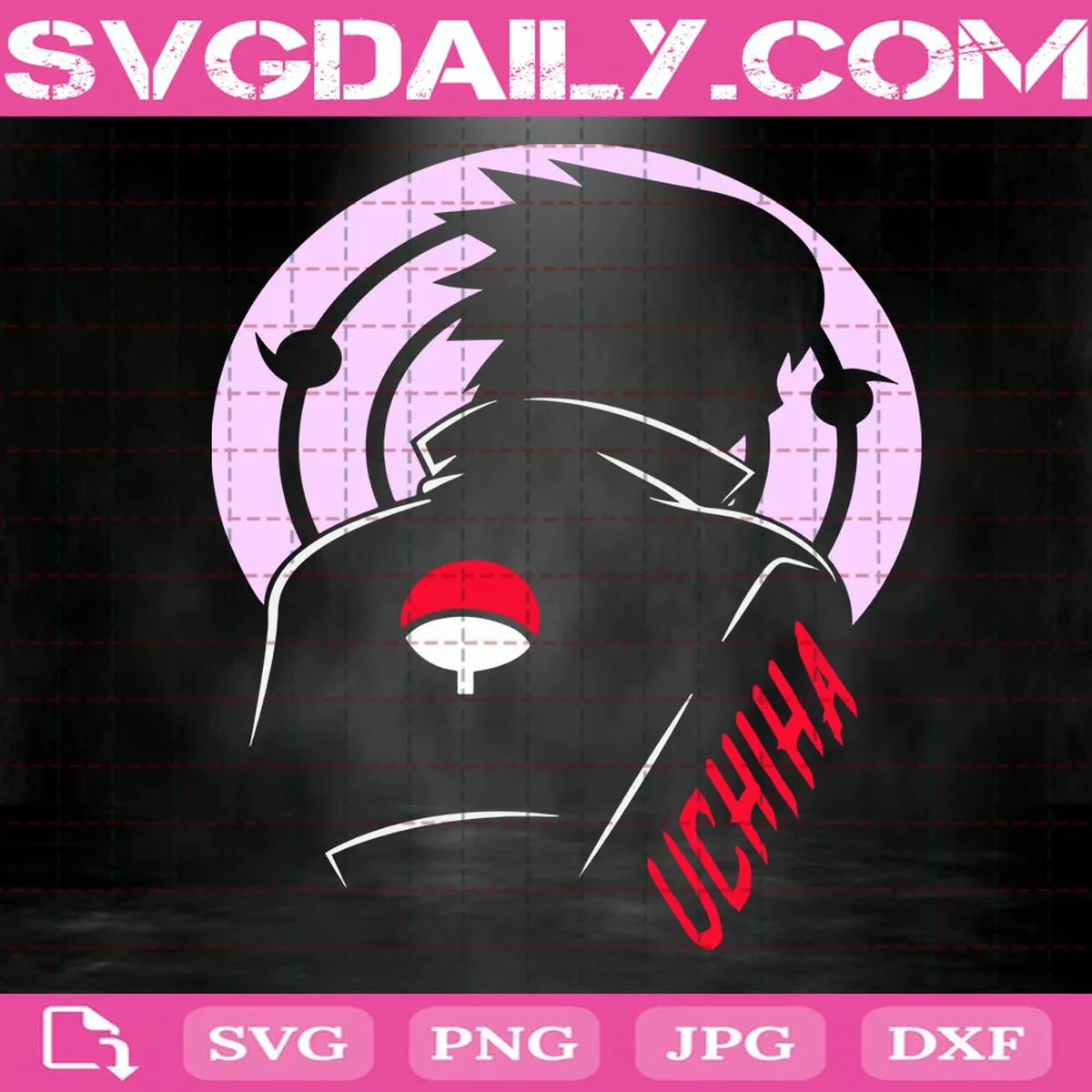 True Naruto series aficionados recognize Ramen as Naruto's ultimate comfort food. Our delightful SVG clipart captures Naruto enjoying a steaming bowl of ramen with endearing charm. Thanks to its intricate design and compatibility with software like Adobe Illustrator, you can effortlessly resize and tweak colors to suit your preferences. Use it to create personalized stickers by printing on sticker paper or vinyl sheets and cut them into various shapes and sizes. You can then use these stickers to decorate your laptop, phone case, notebooks, or even your car.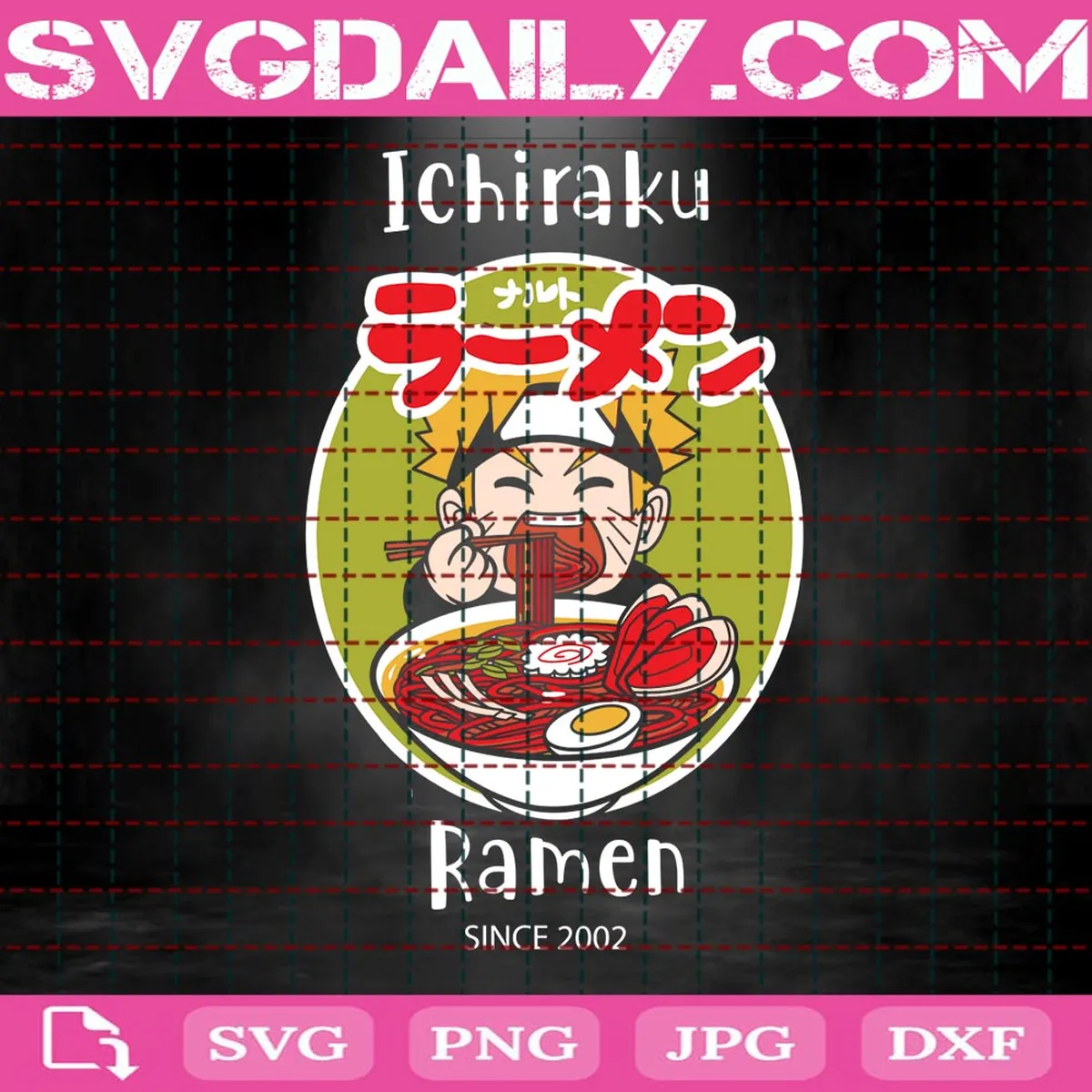 Turn your stationery into a ninja-inspired masterpiece with our Svg cut file. Let this captivating silhouette fuel your creativity as you craft DIY stationery that encapsulates the essence of Kakashi Hatake from the Naruto series. Design personalized notebooks, bookmarks, notecards, postcards, or even greeting cards, each showcasing Kakashi's enigmatic silhouette. Whether you're a dedicated fan or a craft enthusiast, these unique stationery items will infuse a hint of ninja mystique into your writing and note-taking adventures.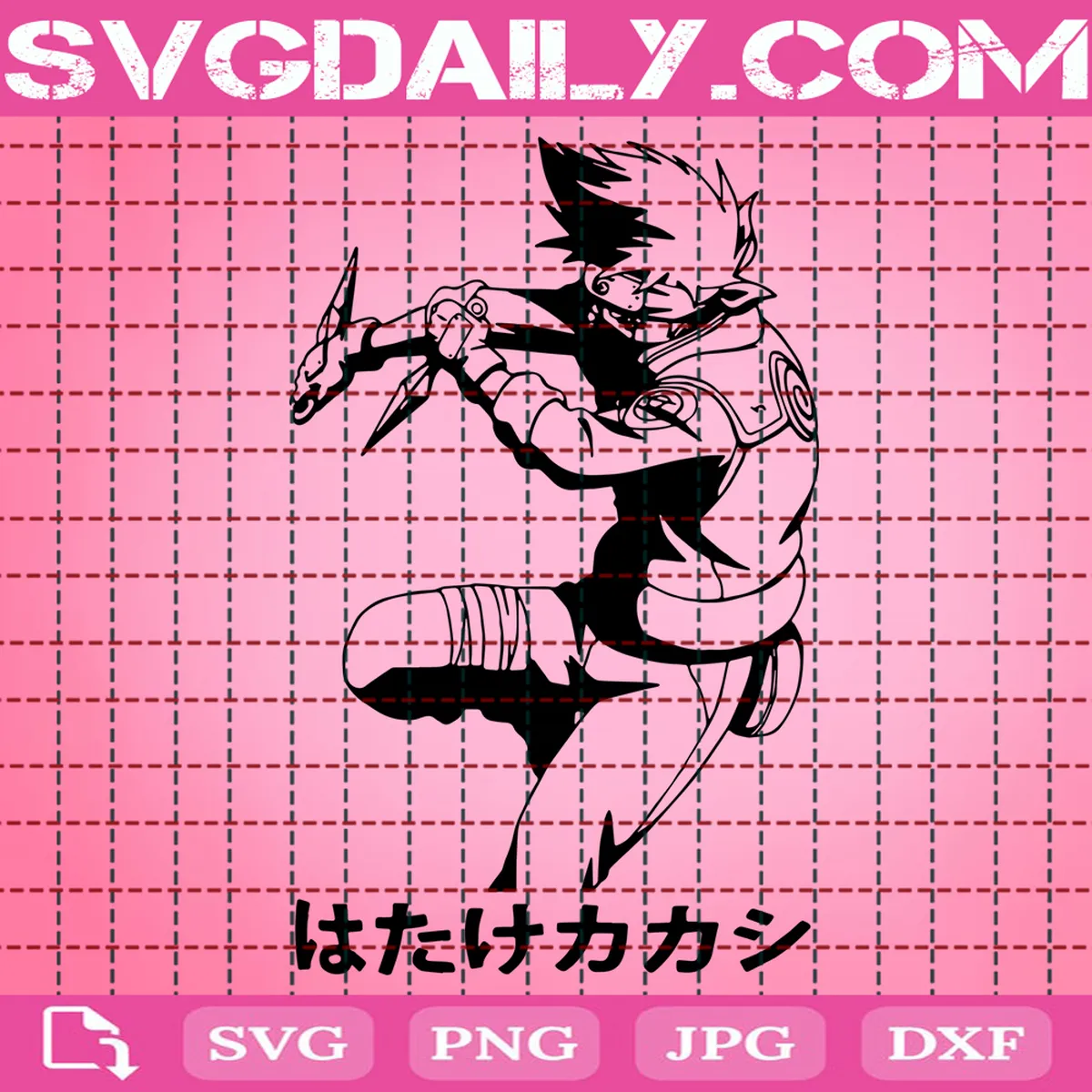 For those who are passionate about both Itachi Uchiha and the Nike brand, this  premium design is tailor-made for you. This fusion of the Nike logo with a portion of Itachi Uchiha's face creates an intriguing and distinctive image. Channel your fandom into fashion by using this design to craft stylish hoodies, sweaters, or jackets that seamlessly blend two iconic worlds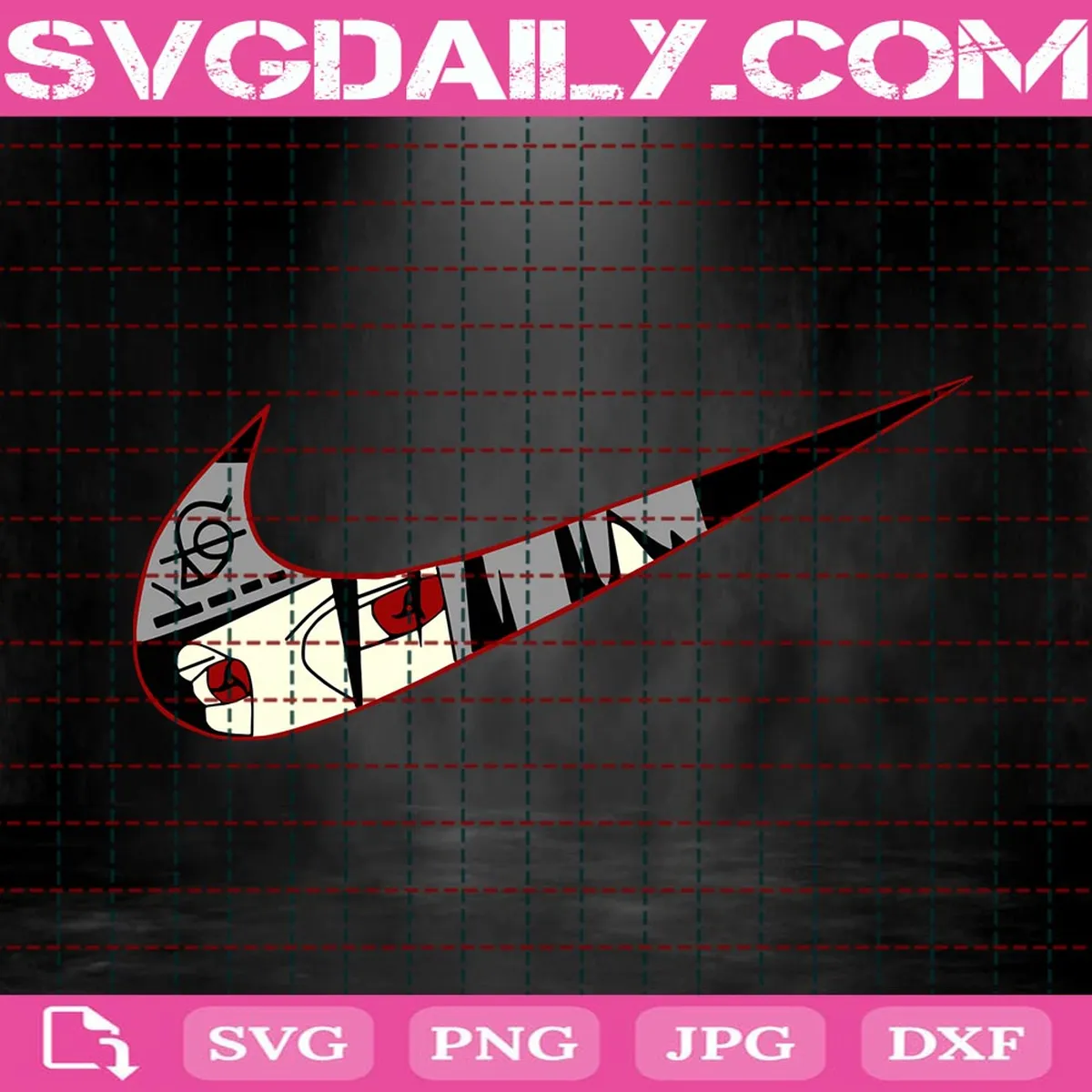 Team 7's fame in the Naruto anime is no surprise, thanks to the strong bonds of friendship among its members. That's why we're thrilled to present this beloved design. Utilize design software like Adobe Illustrator or Coreldraw in combination with laser engraving machines to effortlessly translate this superior design onto an acrylic surface. The result? A captivating and personalized acrylic plaque that will hold a special place in your heart and your fandom forever.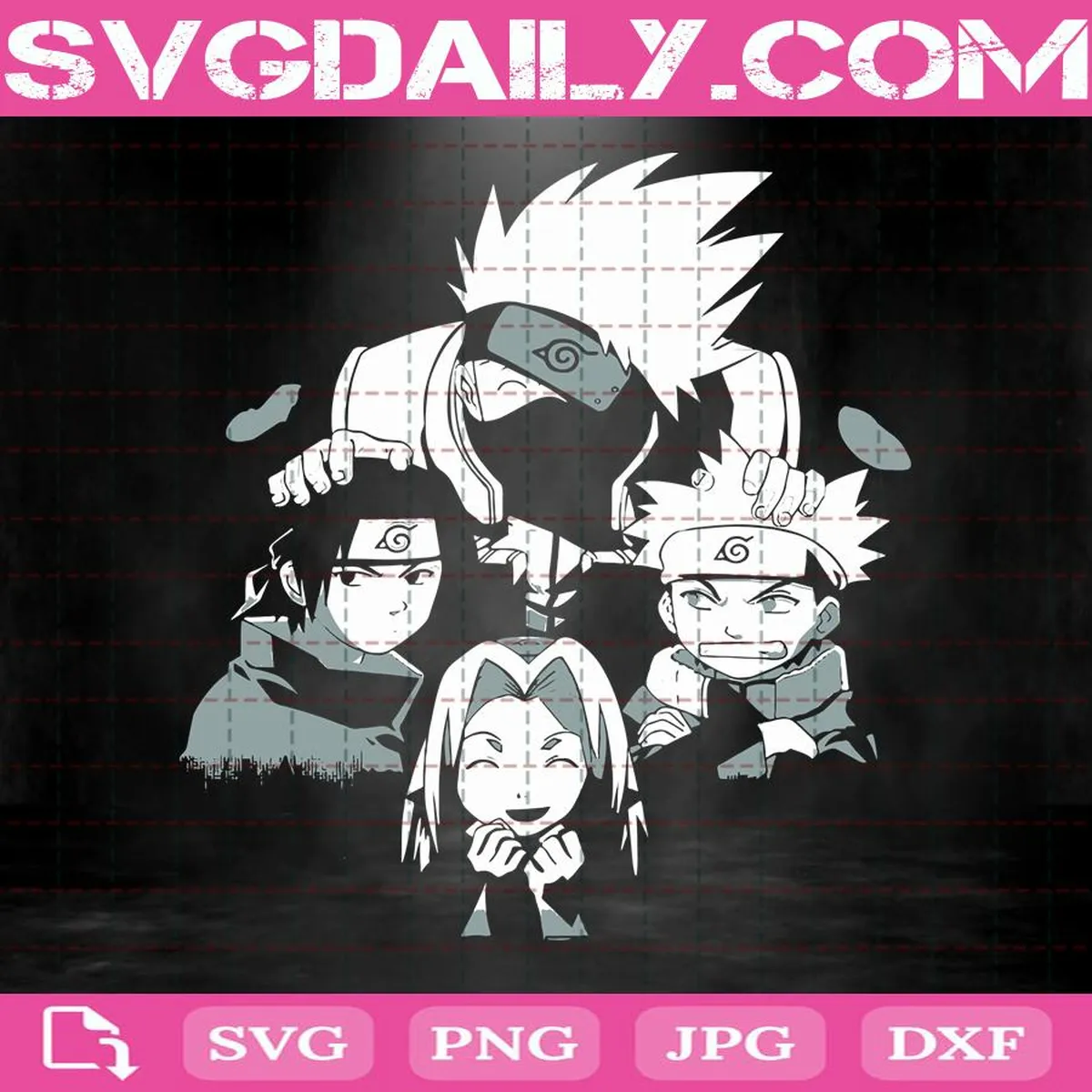 Delve into the shadowy world of the Akatsuki organization from Naruto Shippuden with our Akatsuki Anti-Village Symbols SVG files. These symbols represent the enigmatic group of rogue ninja, each with their own unique abilities and objectives. With this popular graphic design, you can fashion personalized keychains, pins, or magnets adorned with the iconic Akatsuki symbols. Elevate your own collection or surprise fellow Naruto fans with gifts that capture the essence of this clandestine organization.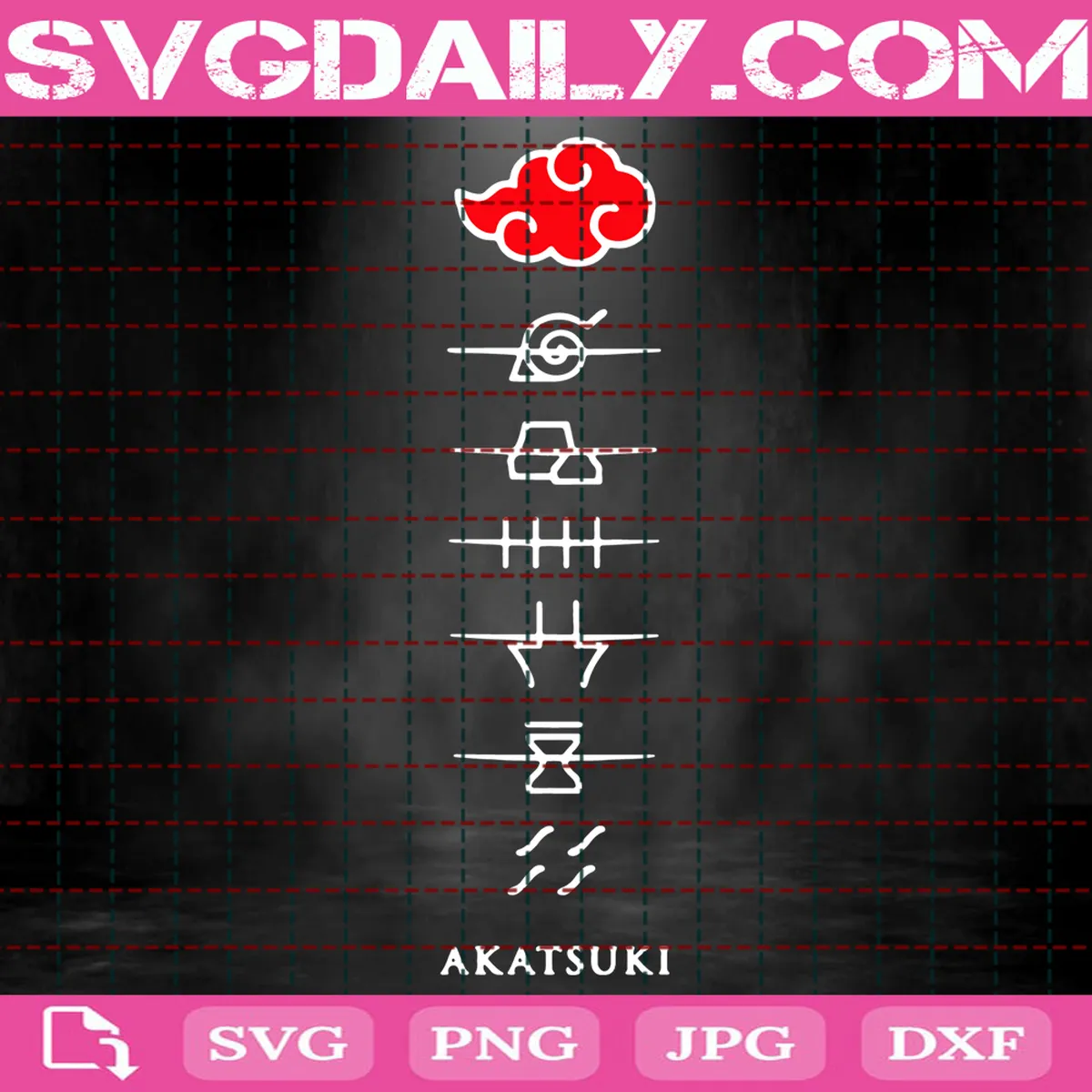 Discover the sheer power and complexity of Uchiha Madara, one of Naruto's most iconic anti-hero figures, through our Svg image. With its transparent background, this SVG file offers endless potential for creative layering, adding a sense of depth and dimension to your DIY projects. Craft custom clothing, striking accessories, or even eye-catching wall art that captures the essence of this enigmatic character.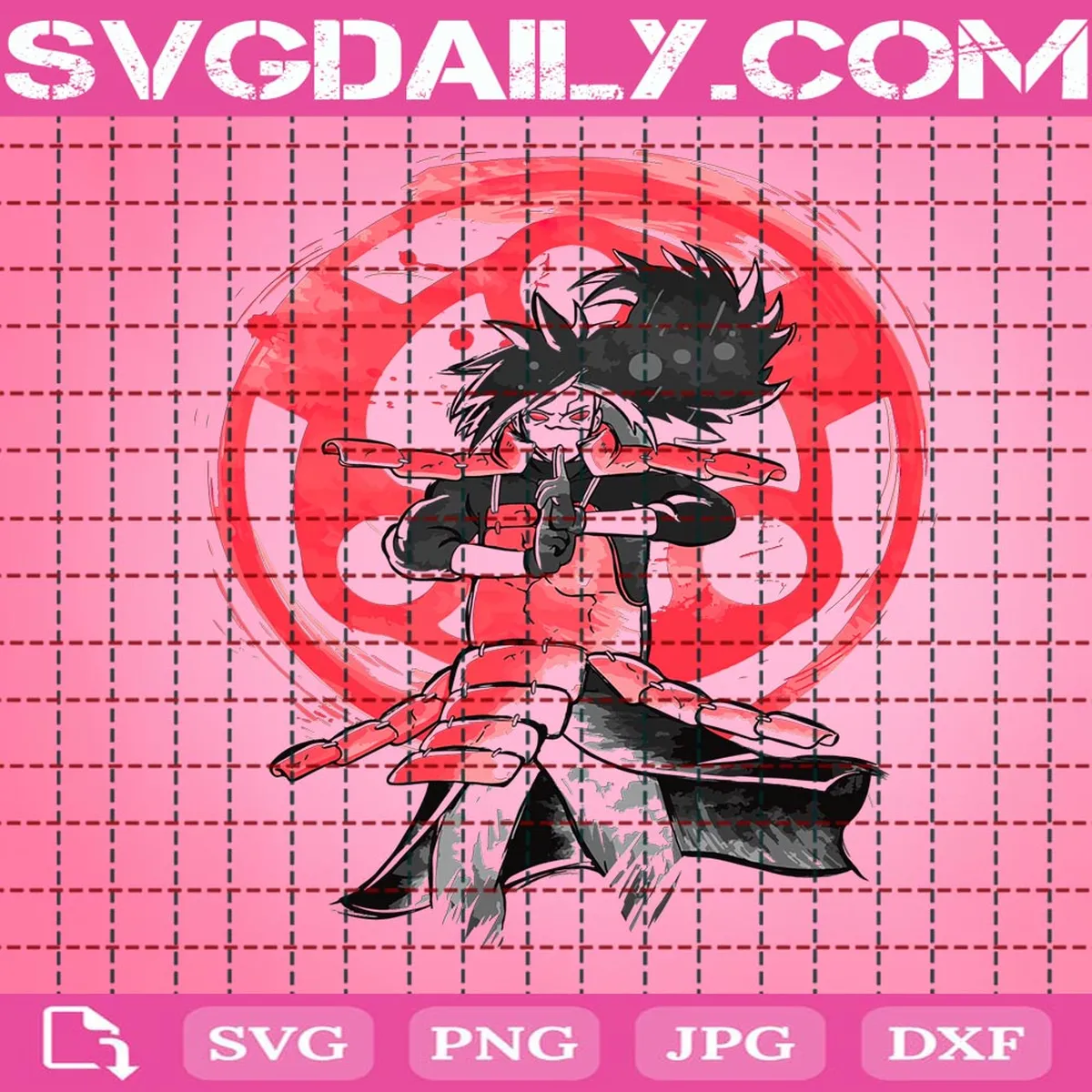 Unlock the mystique of the Sharingan with our Sharingan Eyes SVG. It showcases four distinct Sharingan types, each with its unique allure. Available in versatile formats, including SVG, PNG, EPS, and DXF, this high-quality file offers seamless customization opportunities through software like InkSpace or Silhouette Studio. Whether you're designing striking wall art, captivating posters, or artistic canvases, let Sharingan Eyes adorn your living space, creating a ninja-themed sanctuary like no other.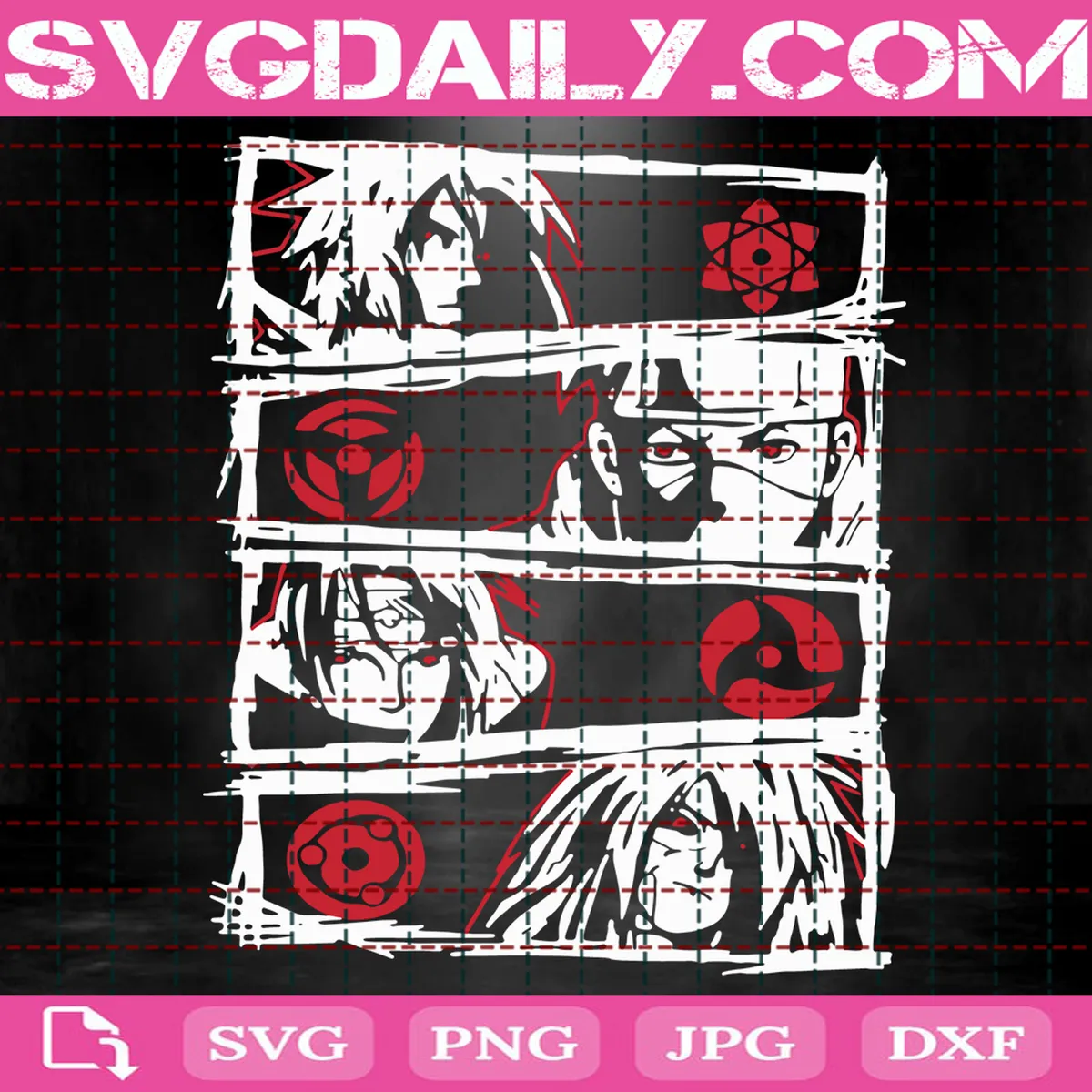 We trust that the high-quality Naruto SVG designs we've presented above will meet your expectations. If you're still searching for more, feel free to explore our complete collection. We're confident you'll find just what you're looking for.