Transform your creative projects with our delightful Baby Shark Svg Collection. With over 200+ high-quality designs to choose from, you'll find the perfect design to gift your kids or add a fun and playful touch to your DIY projects. Whether you're a parent, crafter, or designer, our trendy and colorful designs are sure to spark your imagination and bring joy to kids of all ages. 
What is Baby Shark?
Baby Shark is a children's song and dance that has become popular around the world. The song features a catchy melody and repetitive lyrics about a family of sharks. The song originated in South Korea and has been translated into many different languages, with different variations and remixes created by various artists.
What is an SVG File?
An SVG file, (which stands for scalable vector graphic), is a standard graphics file that is mainly used for rendering two-dimensional images.
One of the most important things to know about SVG files is that they generate clean graphics at any scale.
They're well optimized for SEO (which stands for Search Engine Optimization) and are smaller than other formats. They are capable of dynamic animations.
They are fantastic for so many applications, such as apparel, signs and cutting machines!
How to Open SVG Files?
We'll now move on to instructions for opening an SVG file.
There are many software choices for opening SVG files. However, we will focus on the options for cutting machines since they are the most commonly used.
Typically, SVG files are compressed within a zip folder and require extraction before they can be accessed.
Before importing the file into your preferred software program, you must first unzip the downloaded file by double-clicking the folder and selecting "extract all."
During the extraction process, you'll be prompted to choose a destination for your files. To avoid difficulty in retrieving them, you can create a dedicated folder on your desktop or computer labeled "SVG files."
It's crucial to keep track of the extraction location since you'll need to access the files again later.
Baby Shark Svg Cutting Files For Download
We've handpicked a variety of the most popular free and premium Baby Shark Graphic Designs that are sure to please almost everyone. Check out our recommended cut files below to quickly find the perfect match for your project without having to browse through our full collection. Let's get started!
Make your little one's second birthday even more special with our free Baby Shark 2nd Birthday SVG. Using this adorable design with a cutting machine and some simple materials, such as cardstock or paper, glue, wooden skewers, and scissors, you can create custom birthday invitations and a lovely cake topper to decorate your child's birthday cake. Grab it now and celebrate with your favorite shark family.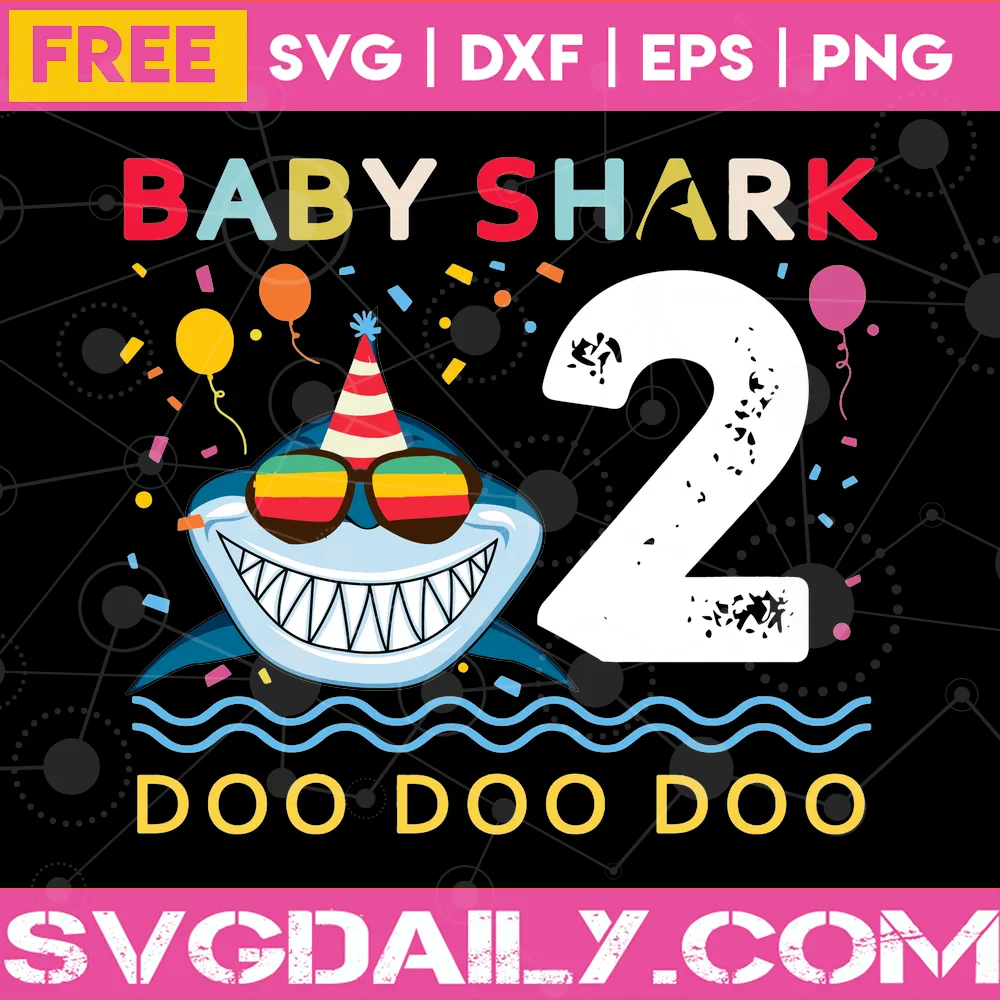 Add a special touch to your baby shower favors with our attractive vector Svg! This free file is compatible with Cricut or Silhouette machines and can be used to create personalized gift tags or stickers. Simply print the design on sticker paper or cardstock, cut out the shape with your cutting machine, and attach them to your party favors. Your guests will love the adorable and unique touch that these DIY tags or stickers add to your celebration.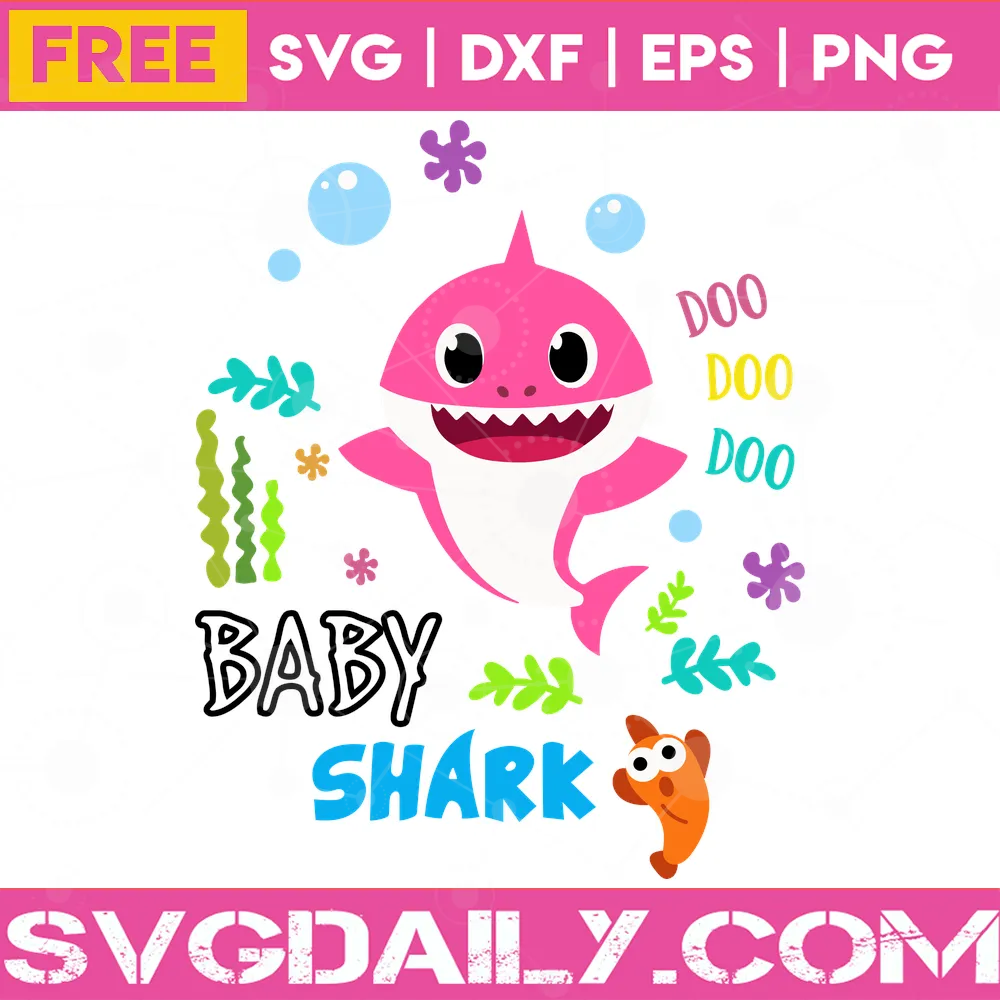 Transform your baby boy's nursery into a playful and adorable space by using this free graphic design to create wall art. To customize the design to your liking, you can use software such as Adobe Illustrator or Cricut Design Space. Once you've edited the design, simply print it on canvas or paper, and then frame it to hang on the wall. With this easy DIY project, you can add a unique touch to your little one's room that's both cute and fun.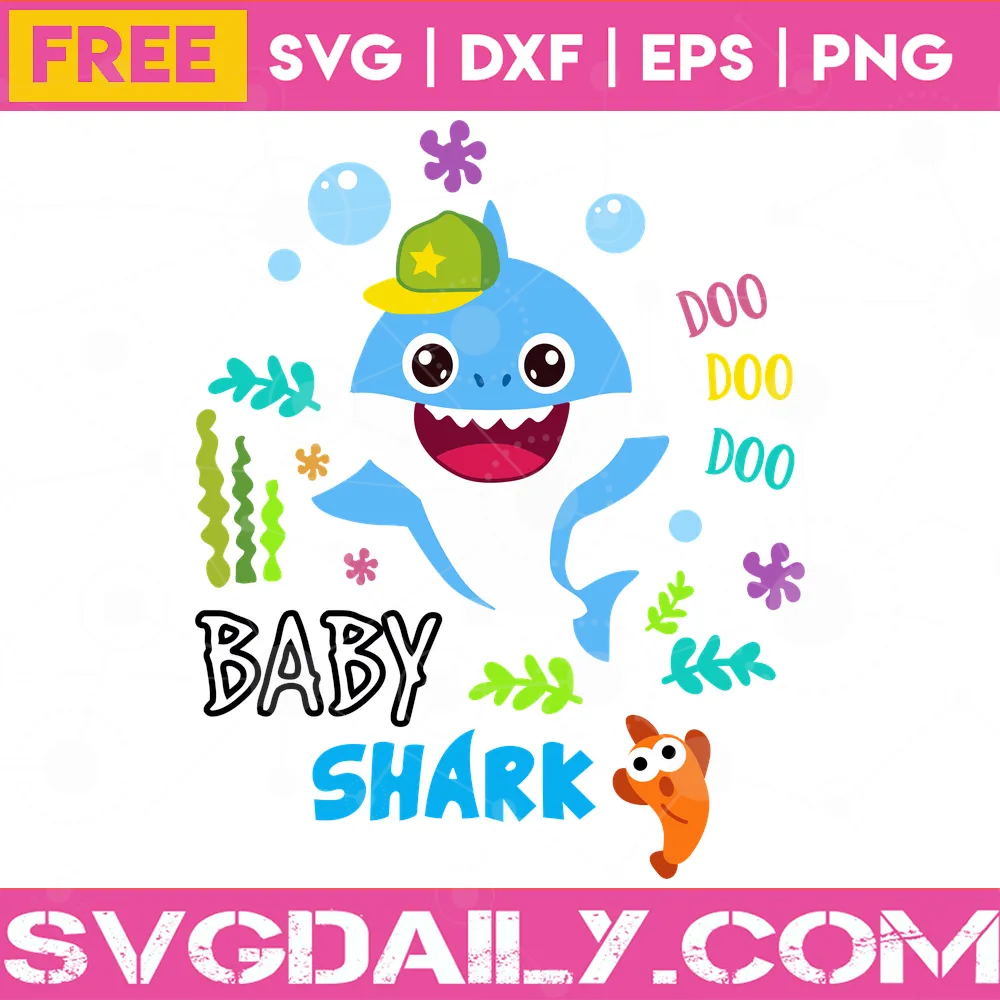 Get into the festive spirit this Christmas season with this lovely free design. The playful and cheerful vector file features a green shark wearing a Santa hat, making it an adorable addition to any Christmas craft project. You can create unique Christmas cards or adding a fun print on stockings or ornaments. Whether you are a digital crafter, a DIY enthusiast, or a home crafter, this design is flexible and can be used with a variety of cutting machines, including Skycut, Silhouette Cameo, and Brother ScanNCut. Grab it now to bring some holiday cheer to your DIY projects and spread the joy of the season to your loved ones.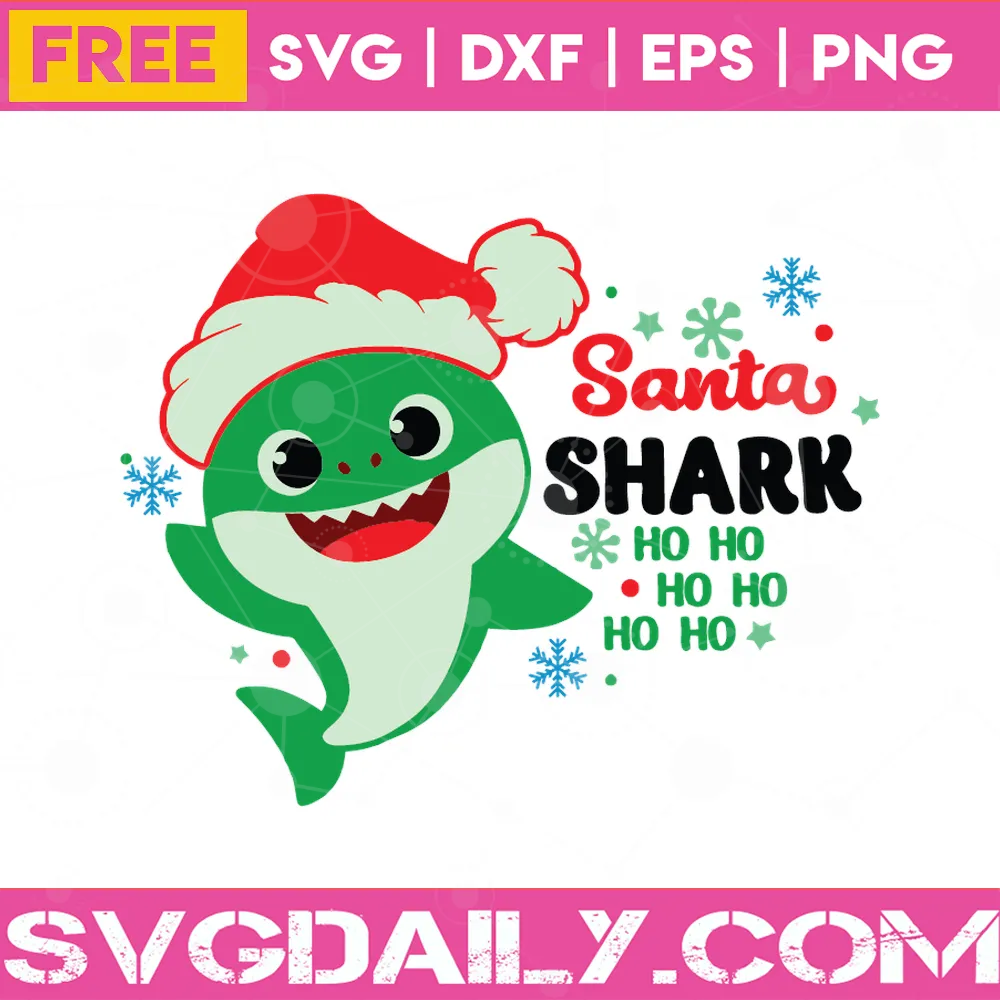 Let your inner crazy shark lady shine this Easter with our high-quality digital file! It showcases a shark wearing bunny ears and surrounded by colorful Easter eggs, making it the excitement touch to your Easter DIY projects. This file is available in multiple formats, including SVG, PNG, EPS, and DXF, so you can easily customize it with a variety of software such as InkSpace or Silhouette Studio and use it with popular DIY cutting machines like Cricut Maker or Scan N Cut.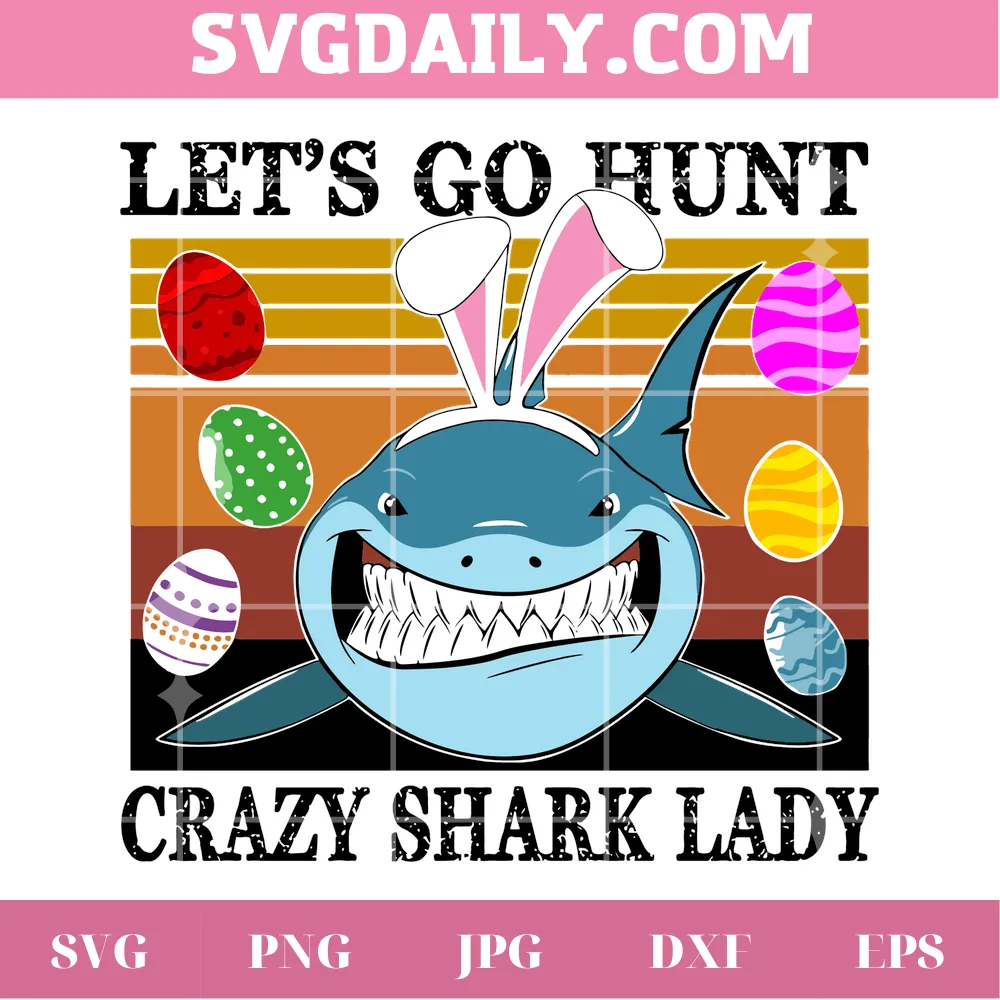 This transparent background file is just what you need to prepare for the first day of school! Use it to create an eye-catching banner or back-to-school background for the ceremony. Whether you're a parent, principal, or teacher, this awesome design is perfect for setting the tone for an exciting and memorable school year. With its layered design, this SVG file offers endless customization options, allowing you to tailor it to your unique style and preferences. You can even use it to decorate bulletin boards, classroom doors, or make personalized t-shirts for your students. Get creative and make this school year unforgettable with it.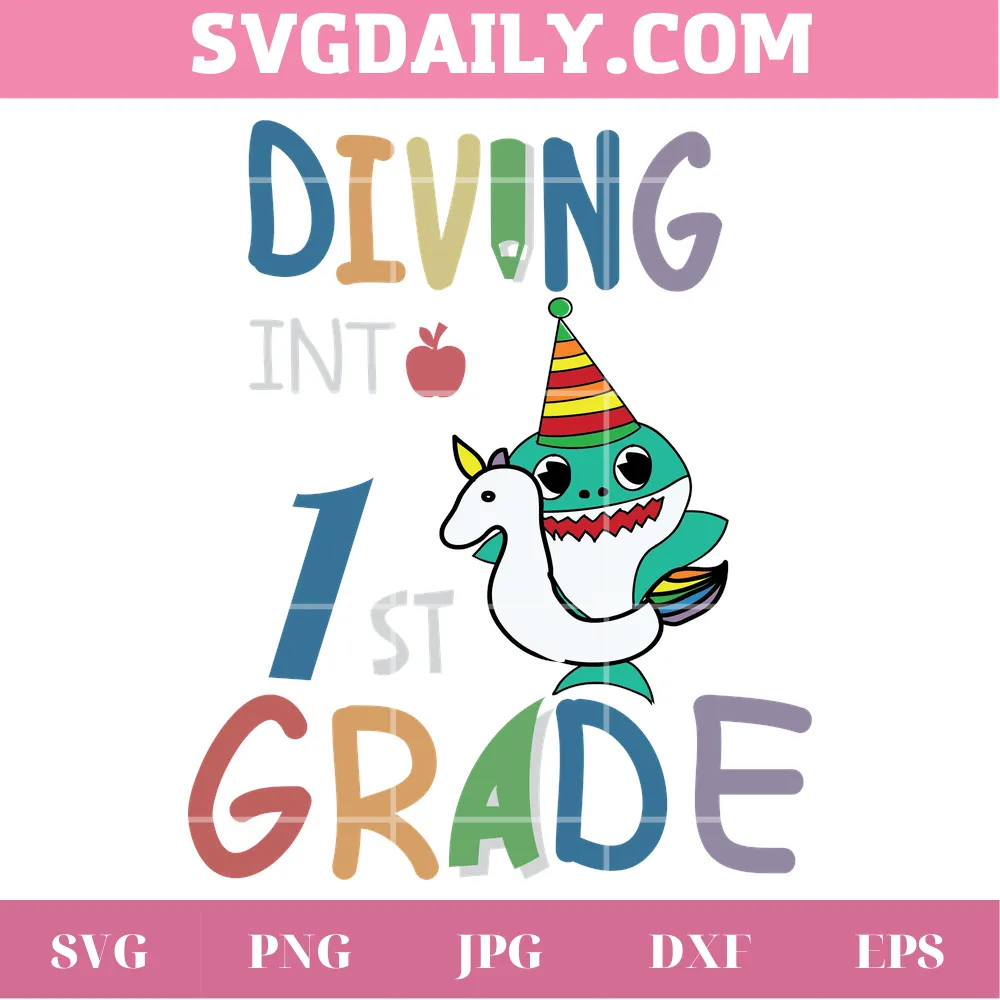 Make a splash this St. Patrick's Day with our Irish Shark Doo Doo Doo Svg File. Featuring a playful green shark wearing a Leprechaun hat with the popular phrase "Doo Doo Doo," this high-quality cuttable Svg file is the excitement addition to your St. Patrick's Day crafts. It's easy to use and suitable for DIY crafters of all levels, from beginners to professionals. As a digital download, it's compatible with various cutting machines, including Cricut Explore, Siser Romeo and Juliet, and Dremel Digilab laser cutter. Use it to create personalized t-shirts, personalized coffee mugs, or even greeting cards to share your Irish spirit with the world.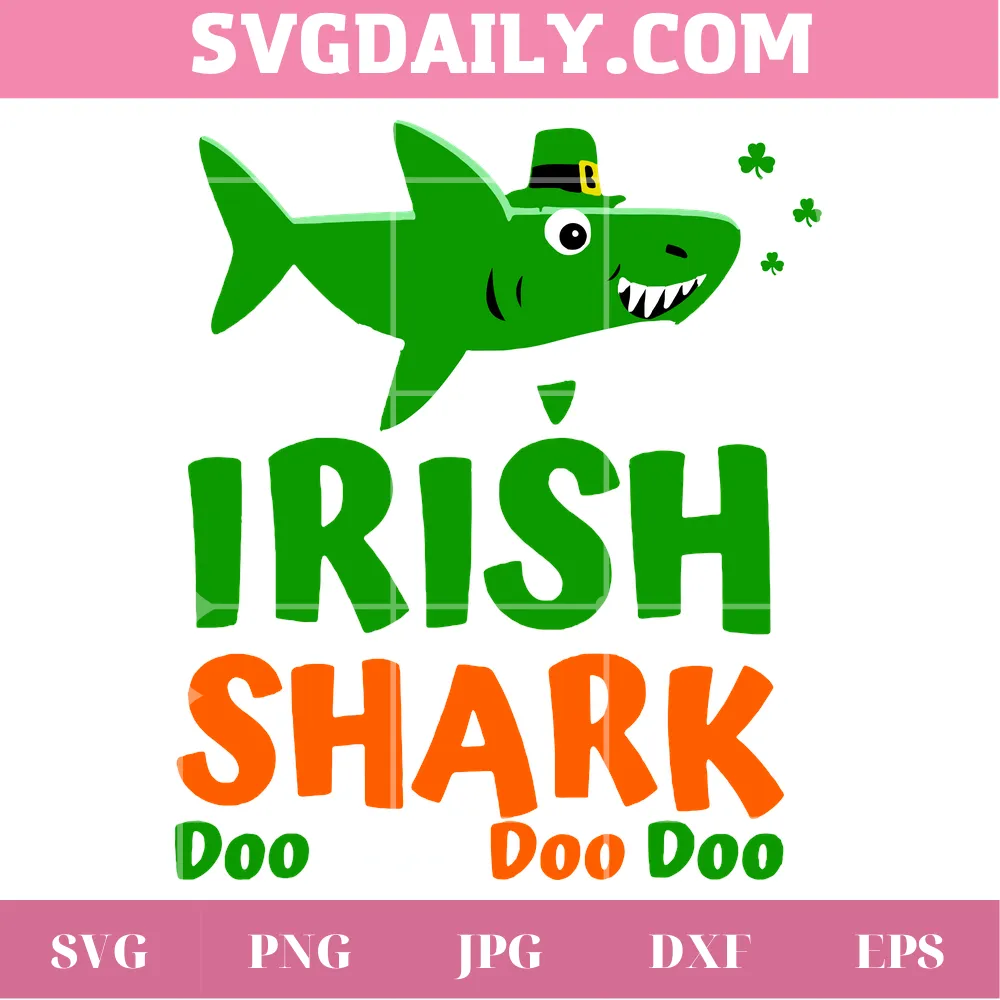 Looking for a one-of-a-kind Father's Day gift that will show your dad how much he means to you? Look no further than our vintage vector file, which can be used to create a custom t-shirt that he will treasure. With just a few supplies and easy-to-follow steps, you can make a special gift that will bring a smile to his face. All you need is a cutting machine, like a Cricut or Silhouette, heat transfer vinyl, a t-shirt, and an iron or heat press. Cut the design using your cutting machine, then transfer it onto the t-shirt using heat transfer vinyl and an iron or heat press. Your dad will be thrilled to receive a personalized t-shirt with a unique and fun design.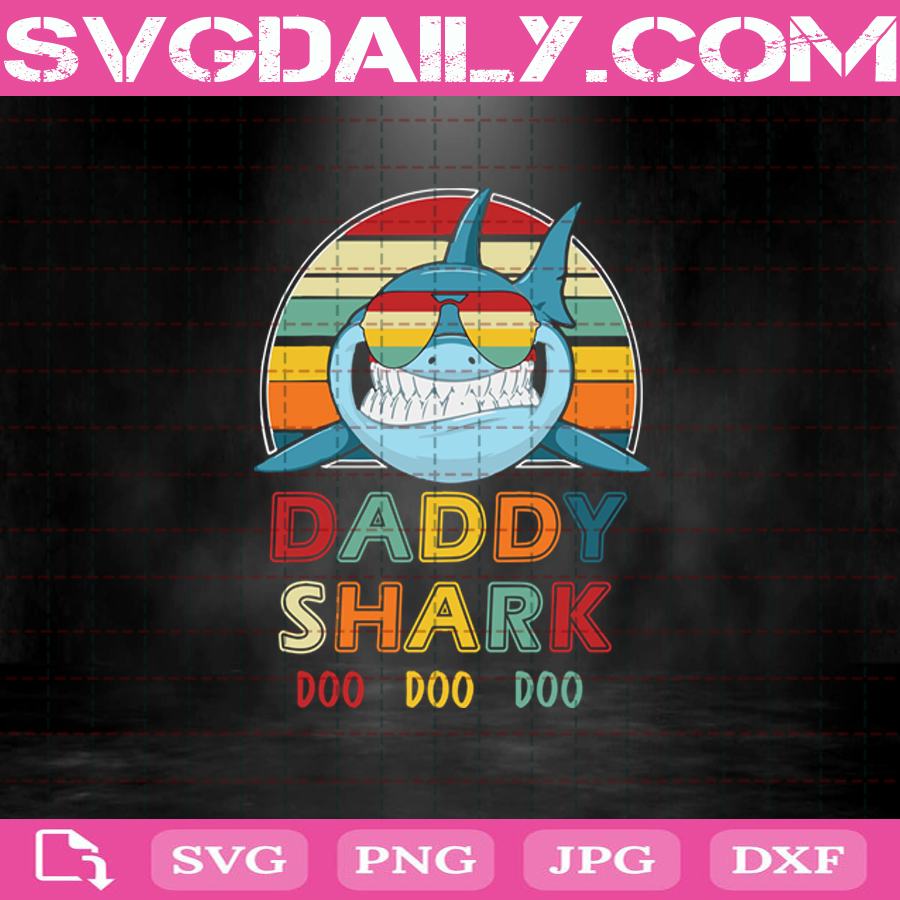 At Svgdaily, we know how crucial it is to express appreciation to all parents, which is why we are excited to introduce Mommy Shark Svg design alongside the Daddy Shark Doo Doo Doo Design. This delightful clipart is perfect for everyone, from DIY enthusiasts to professional designers, and it's incredibly user-friendly. With this stunning image, you can create unique and personalized gifts for your mom such as a custom t-shirt, a personalized mug, or even a vinyl card that she'll cherish for years to come.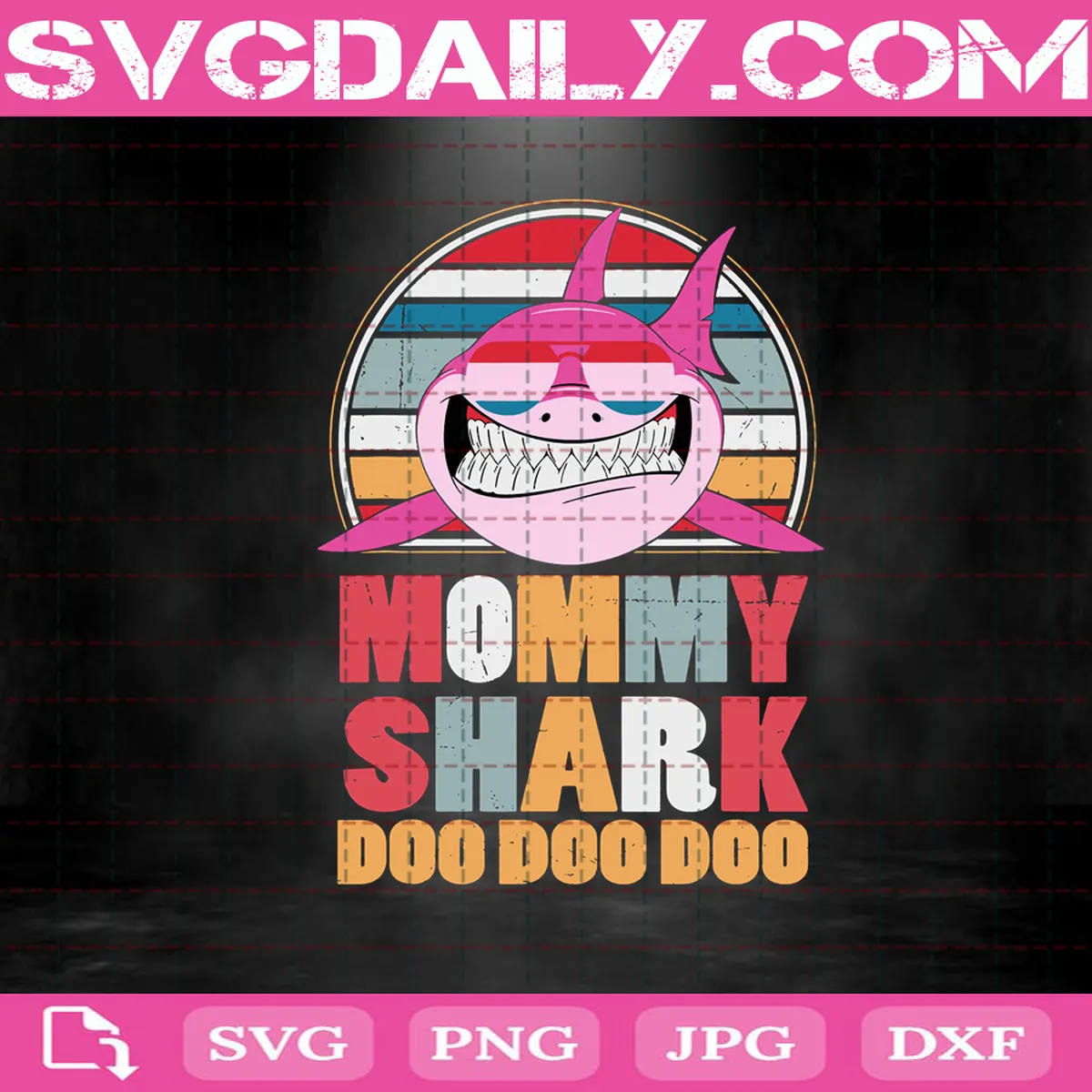 Are you looking for an exciting and engaging activity to get your kids in the Halloween spirit? Why not create personalized Halloween gifts with them this year! One fun project is to make trick-or-treat bags using our trending Svg Clipart. To make these bags, you will need a blank canvas bag, heat transfer vinyl, a cutting machine like a Cricut or Silhouette, and a heat press or iron. Simply use the cutting machine to cut the design out of heat transfer vinyl, and then transfer it onto the canvas bag with a heat press or iron. This is a great way to spend time with your kids while creating something they can use and enjoy during Halloween festivities.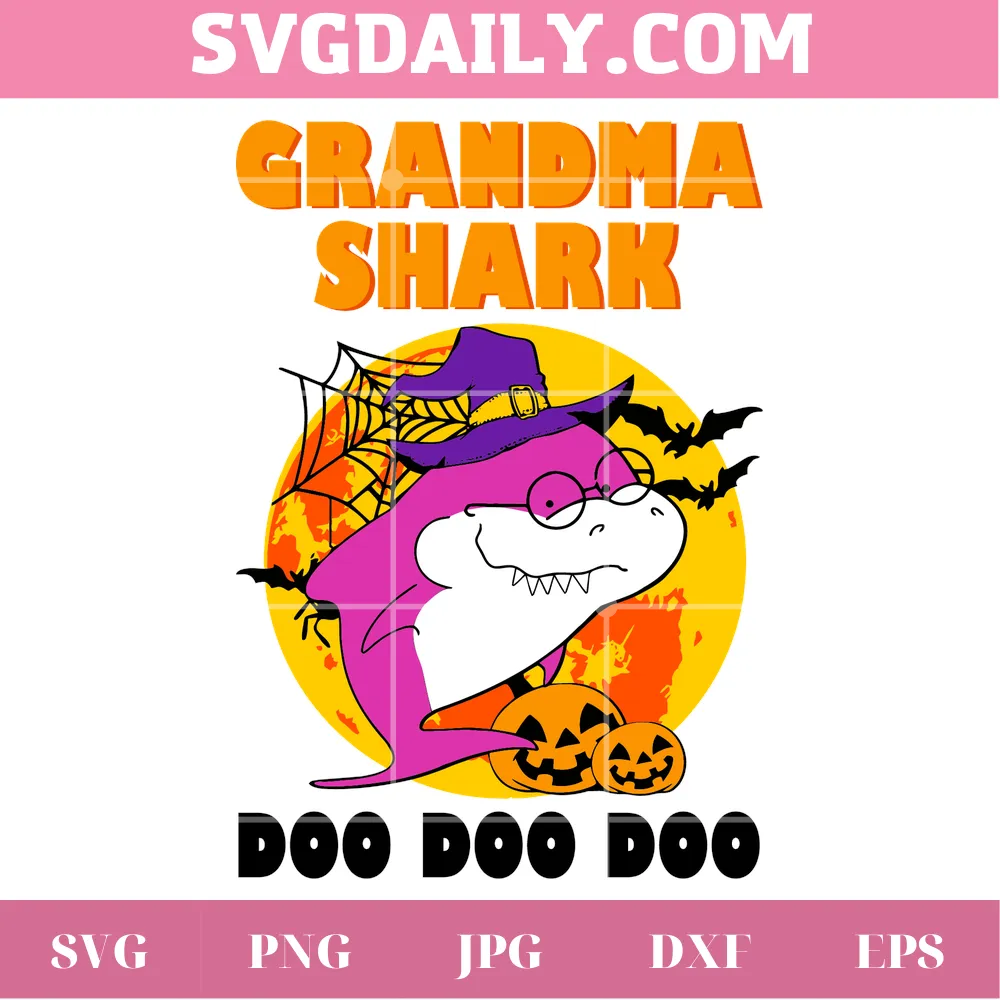 We hope that the above list provides a great starting point for your needs. However, if you are still looking for more newest and trending designs, checking out our whole Baby Shark SVG Collection, which is constantly updated with the newest and trending designs. With a vast selection of high-quality designs, you're sure to find your own picks for your DIY project. So don't wait any longer, start browsing today and unleash your creativity!