Embark on a magical journey with our breathtaking collection of over 500 high-quality Harry Potter designs! Our exceptional collection features iconic design elements and stunning graphics that will transform your DIY crafts and print products into works of art. Whether you're creating t-shirts, mugs, or tote bags, our Svg files are the perfect choice for expressing your love for the wizarding world. Explore our collection today and discover the magic that awaits you!
What is Harry Potter?
Harry Potter is a series of fantasy novels written by British author J.K. Rowling. The series follows the life of a young orphan boy named Harry Potter, who discovers on his eleventh birthday that he is a wizard and attends Hogwarts School of Witchcraft and Wizardry. The books have become a worldwide phenomenon and have been adapted into successful films, as well as inspiring a wide range of merchandise and fan communities.
What is an SVG File?
An SVG file, (which stands for scalable vector graphic), is a standard graphics file that is mainly used for rendering two-dimensional images.
One of the most important things to know about SVG files is that they generate clean graphics at any scale.
They're well optimized for SEO (which stands for Search Engine Optimization) and are smaller than other formats. They are capable of dynamic animations.
They are fantastic for so many applications, such as apparel, signs and cutting machines!
How to Open SVG Files?
We'll now move on to instructions for opening an SVG file.
There are many software choices for opening SVG files. However, we will focus on the options for cutting machines since they are the most commonly used.
Typically, SVG files are compressed within a zip folder and require extraction before they can be accessed.
Before importing the file into your preferred software program, you must first unzip the downloaded file by double-clicking the folder and selecting "extract all."
During the extraction process, you'll be prompted to choose a destination for your files. To avoid difficulty in retrieving them, you can create a dedicated folder on your desktop or computer labeled "SVG files."
It's crucial to keep track of the extraction location since you'll need to access the files again later.
Popular Harry Potter Svg Cutting Files For Download
Before diving into our entire Harry Potter Svg collection, take a sneak peek at some of our top recommended designs below. From popular Sorting Hat and Hogwarts house crests to the powerful spells and enchanting symbols like the Golden Snitch and Deathly Hallows, these designs are sure to leave you spellbound. Now, let's see what we have for you right away.
With the help of a laser cutting machine like Dremel Digilab Laser Cutter or Epilog Laser, you can easily transform this popular vector file into a unique notebook cover that resembles a spellbook. Simply laser cut the design onto a high-quality leather or faux leather material and attach it to a notebook or journal. This magical and personalized notebook cover is perfect for Harry Potter fans who love to journal or take notes. With its enchanting design and personal touch, it's sure to be a cherished gift for any fan of the wizarding world.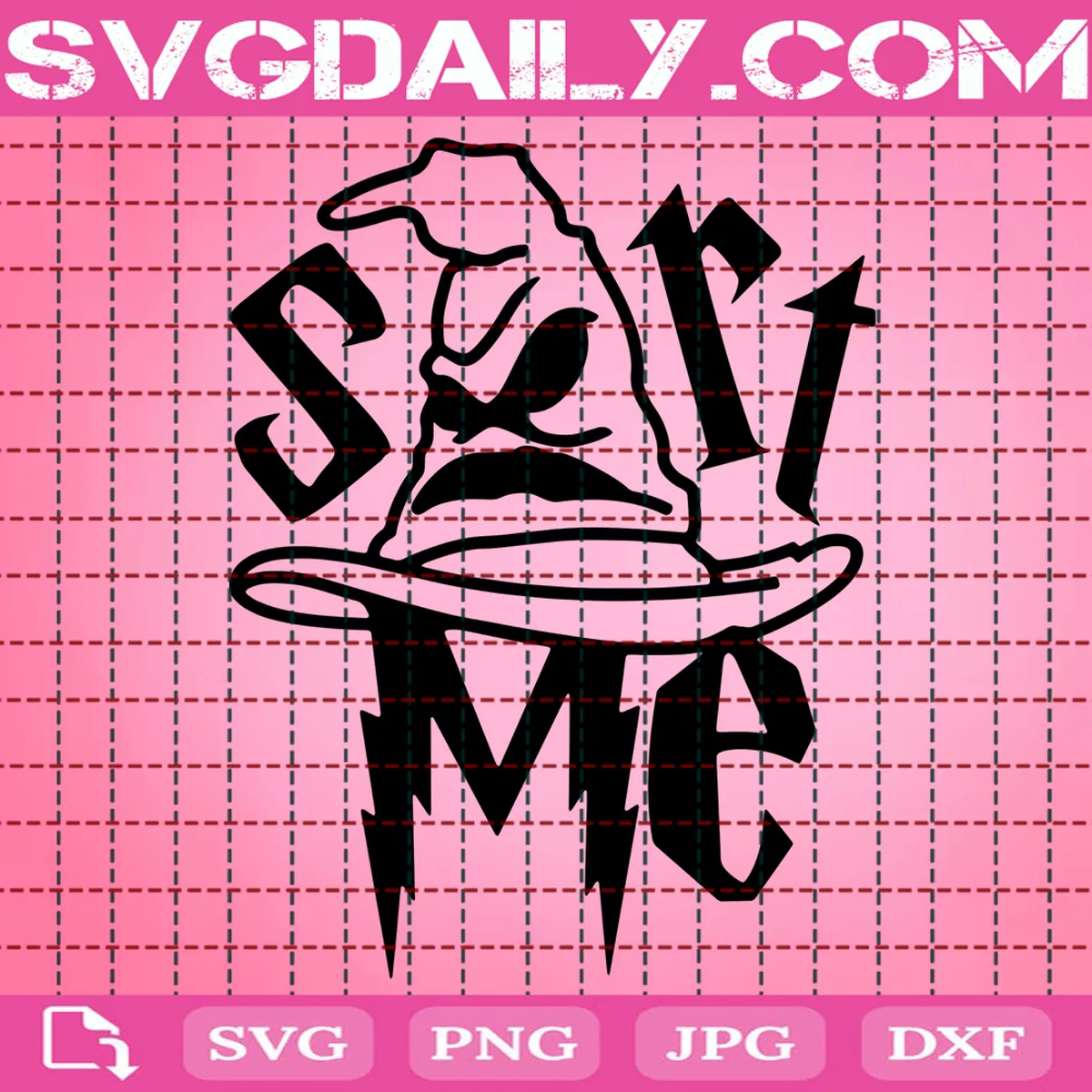 This free svg file is a unique and creative combination of beloved symbols from both Harry Potter and Disney universes. Featuring a dreamcatcher intertwined with the iconic Disney Mickey Head, with the Hogwarts castle image nestled inside. To bring the design to life, use software like Cricut Design Space or Silhouette Studio to manipulate the size and shape. Then with a cutting machine, you can cut the design onto various materials like vinyl, paper, or fabric. It's perfect for creating wall art, custom t-shirts, or personalized tote bags.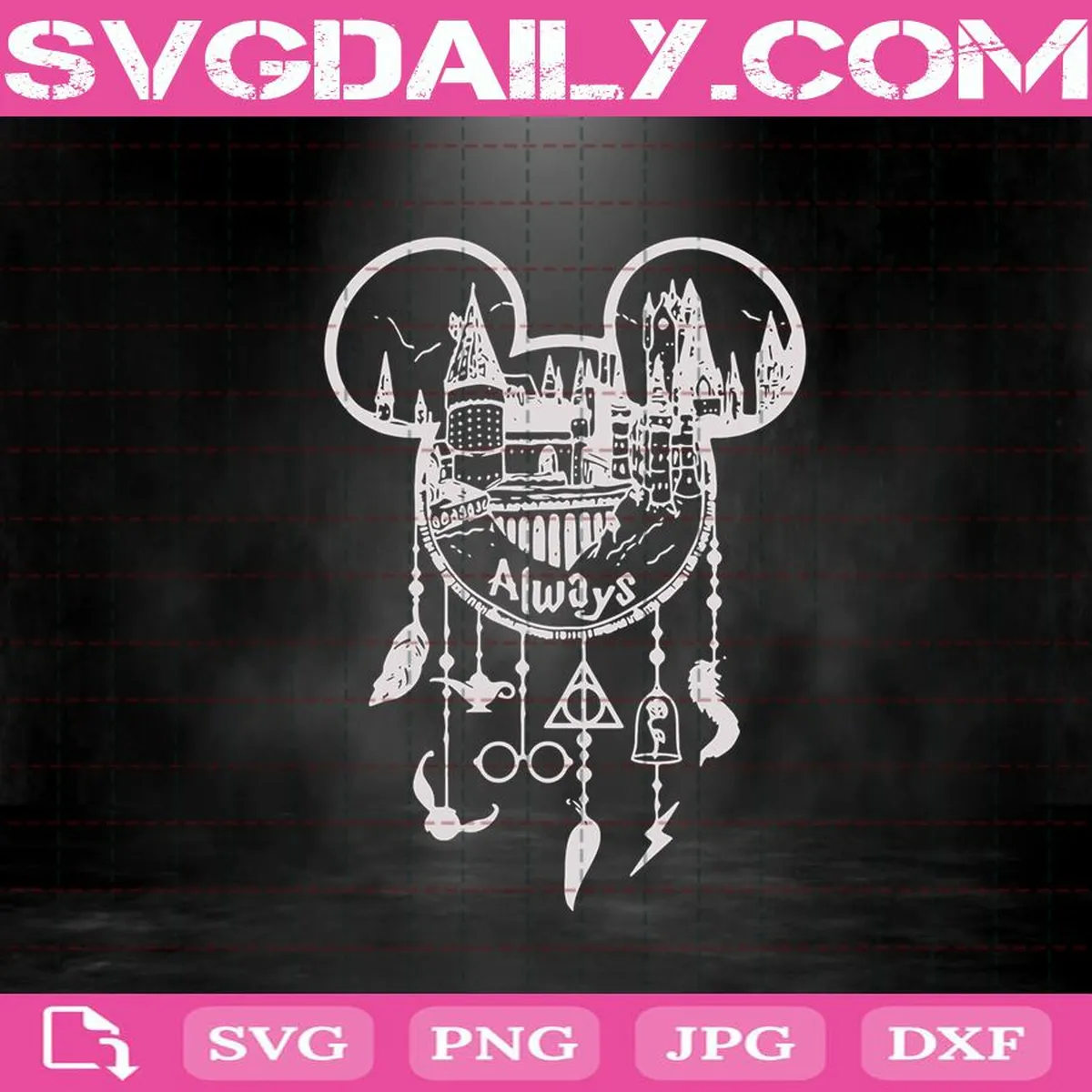 This Harry Potter Owl Potions Herbology SVG is perfect for any fan of the wizarding world who loves to personalize their own mugs. With this design, you can easily create a unique and enchanting mug that features iconic symbols from the Harry Potter universe, such as an owl and wizarding books. Download and upload the design to software like InkSpace, cut onto a high-quality vinyl material in the color of your choice. Once the vinyl is cut, apply it to a plain mug using transfer tape. Finally, bake the mug in the oven at a low temperature to set the vinyl design and voila! You now have your very own Harry Potter-themed mug that is sure to amaze any fan.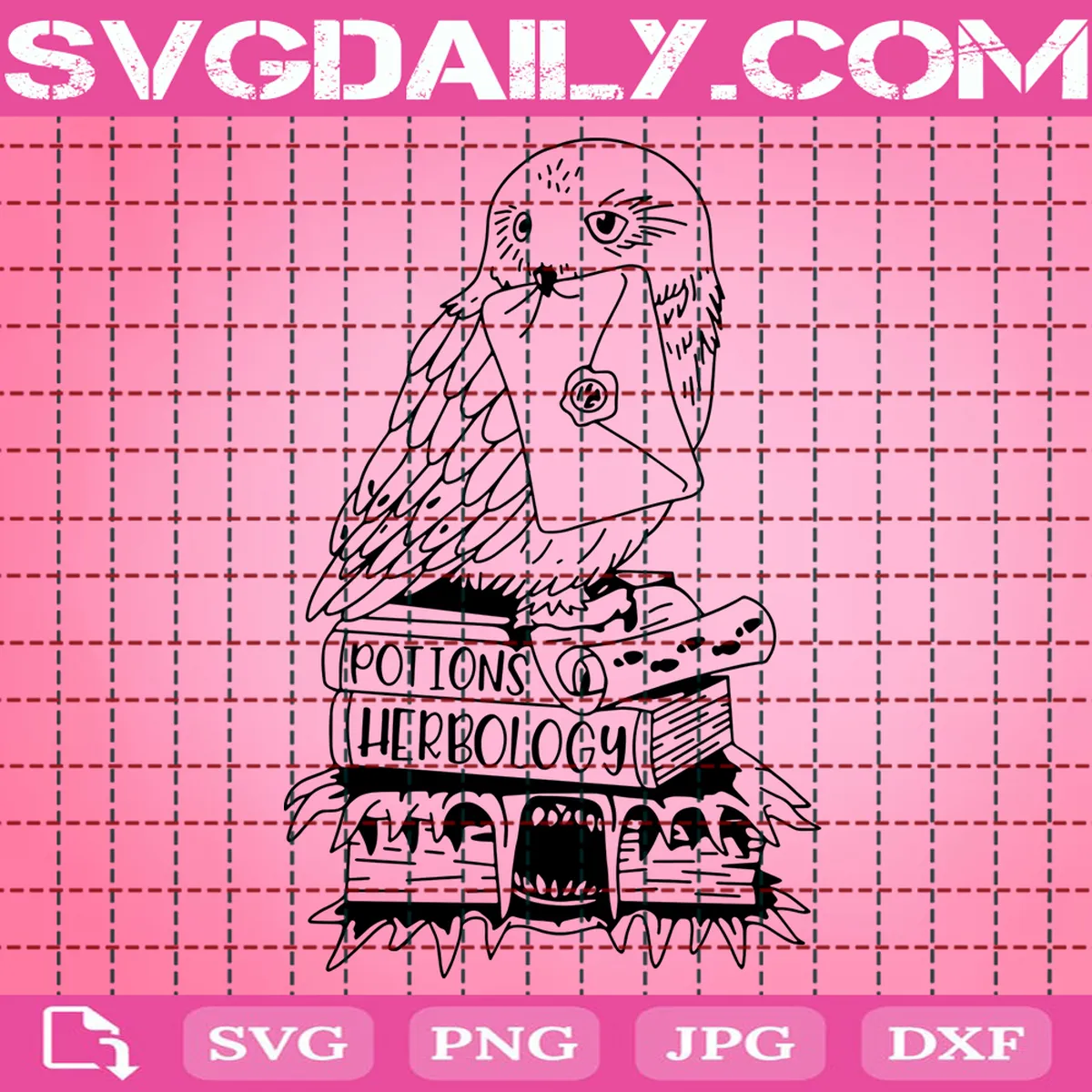 The Deathly Hallows symbol is an iconic and beloved design in the world of Harry Potter, making it a must-have for any true fan. This particular version features the addition of the word "Always," adding a deeper emotional resonance to the already powerful symbol. Whether you're a custom designer, a P-O-D designer, or a DIY crafter, this free vector file offers limitless creative opportunities. From creating a stunning Harry Potter-themed gallery wall to designing a custom tote bag, it is the perfect addition to any project and is sure to add a touch of magic to your creations.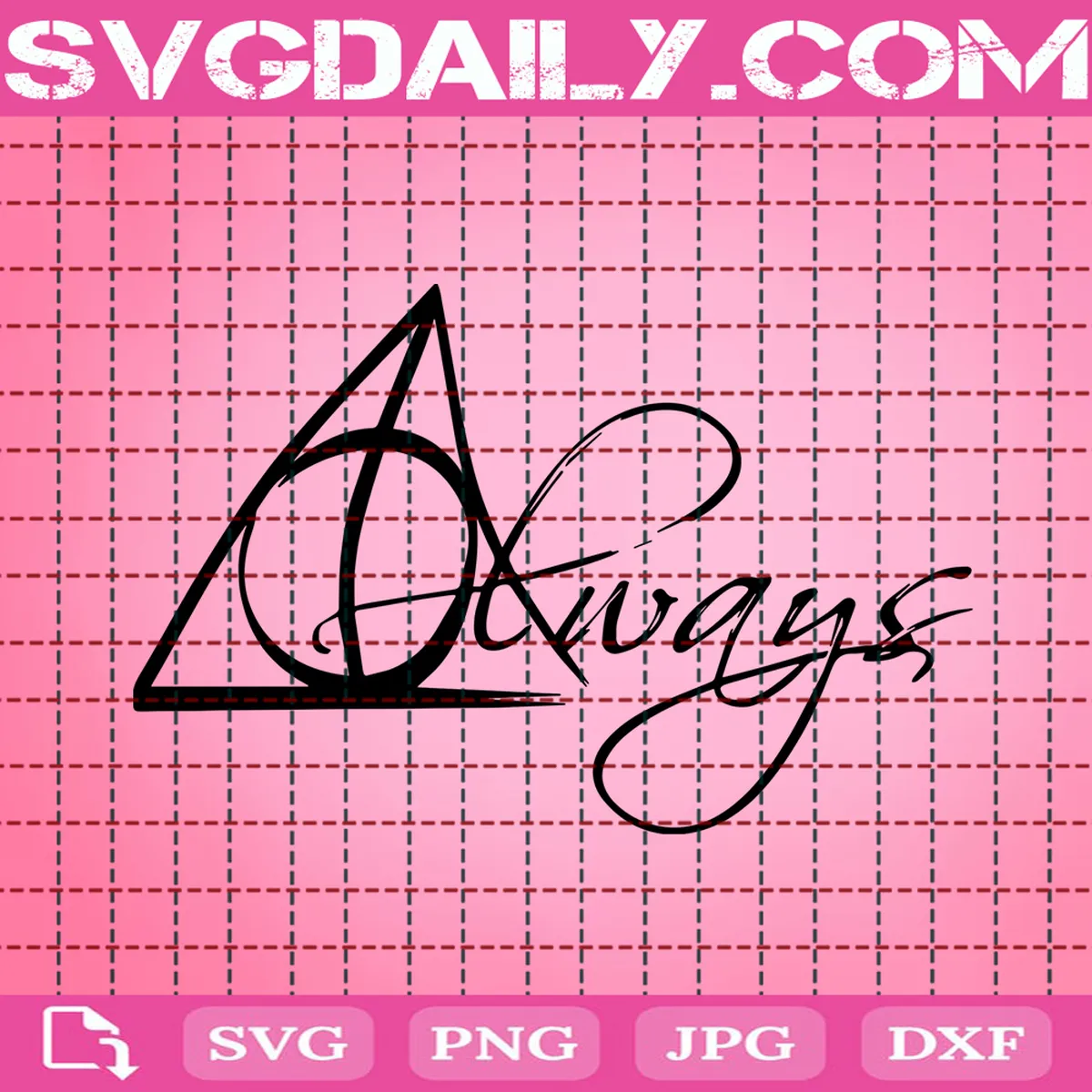 Our exclusive bundle of 5 house crests, featuring the iconic symbols of Gryffindor, Hufflepuff, Ravenclaw, Slytherin, and the Hogwarts crest itself. Not only do these designs come in SVG format, but they're also available in PNG, EPS, and DXF formats, making them compatible with a wide range of cutting machines and design software. Whether you're making custom stickers, vinyl decals for car windows, or something else entirely, this high-quality bundle is perfect for attracting customers and increasing sales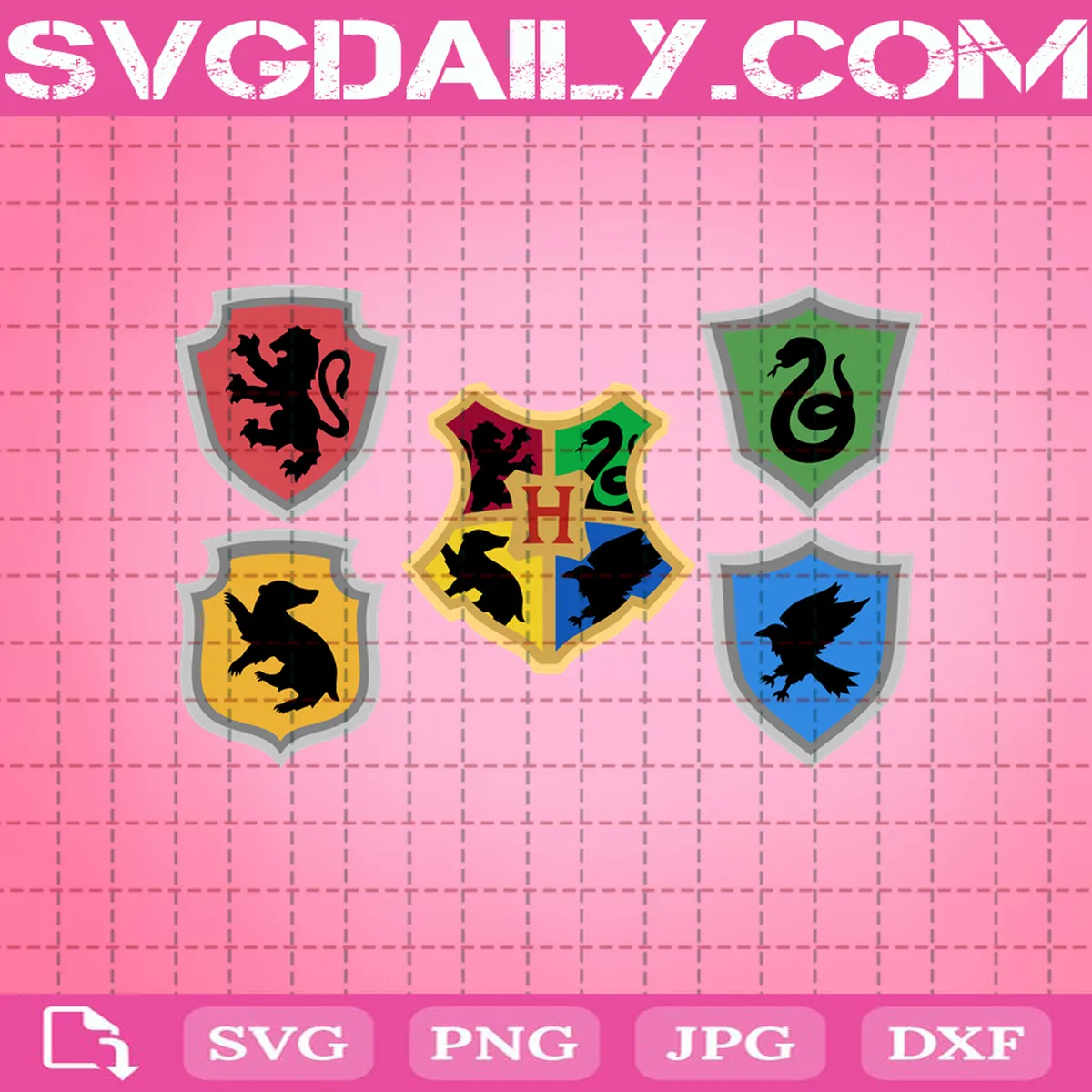 If you're a small business owner looking for one-of-a-kind designs to spruce up your products, especially for special occasions like Valentine's Day, then this cricut file is just what you need! Combining the iconic Platform 9 3/4 and the Deathly Hallows symbol to spell out "LOVE" in an enchanting and romantic way, this high-quality design is perfect for creating couple t-shirts, love cards, or any other item that you can think of. It's an excellent opportunity to show your customers that you're committed to providing them with exclusive and top-notch products.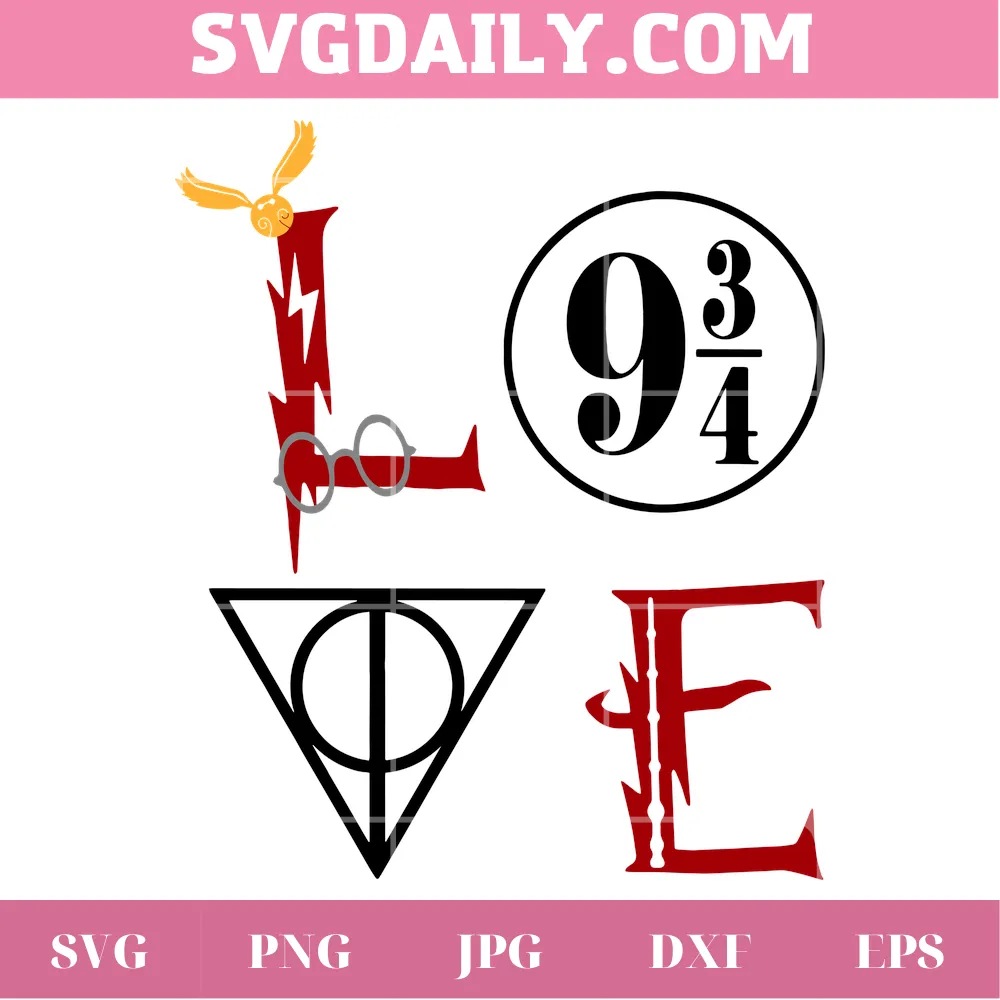 Looking to add a touch of cuteness to your spooky Halloween decor? Look no further than this charming Harry Potter-inspired design! With the help of cutting machines like Brother ScanNCut or Skycut, you can easily create a personalized trick-or-treat bag or a delightful banner to hang on your mantel. You can also create a magical centerpiece for your dining table that will transport your guests straight to the wizarding world. And for even more fun, don't forget to make Harry Potter-themed masks for your family to wear while trick-or-treating. The possibilities are endless with this lovely design, so get ready to celebrate Halloween in the most enchanting way possible!
This amazing design allows you to to show off your love for both Harry Potter and Starbucks in a creative and unique way. It can be used to create a customized tumbler by printing it on vinyl and wrapping it around the cup. With its intricate details and stunning graphics, the tumbler will look like it was purchased straight from a magical café in the wizarding world. Whether you use it to stay hydrated at home or bring it with you on the go, this tumbler is sure to be a conversation starter and a must-have accessory for any Harry Potter fan.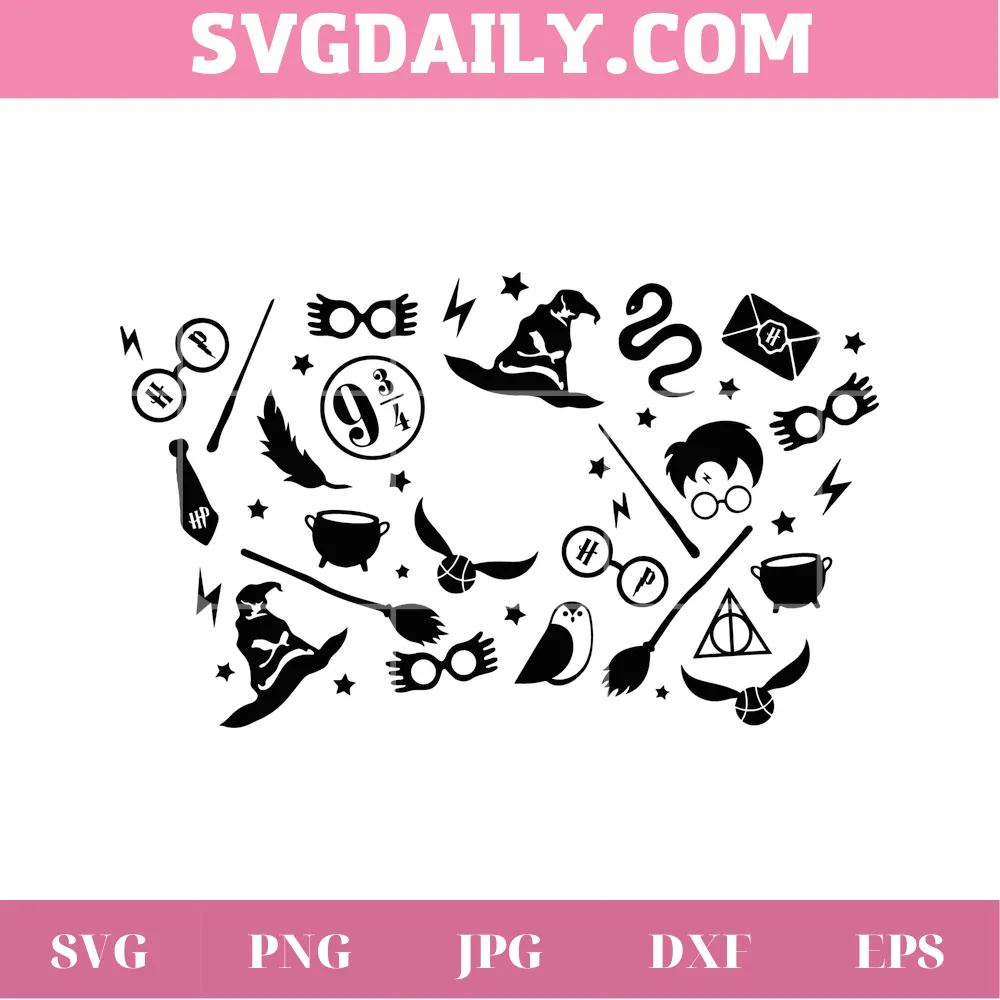 Spread some Christmas cheer with our Harry Potter Merry Christmas Muggles design. Whether you're a beginner or an experienced Svg crafter, this adorable clipart will help you create lovely Christmas cards that are sure to impress your friends and family. You can also use it to make fun and festive ornaments for your Christmas tree or craft cozy sweaters for your loved ones. Whatever your holiday crafting needs may be, this high-quality digital file has got you covered.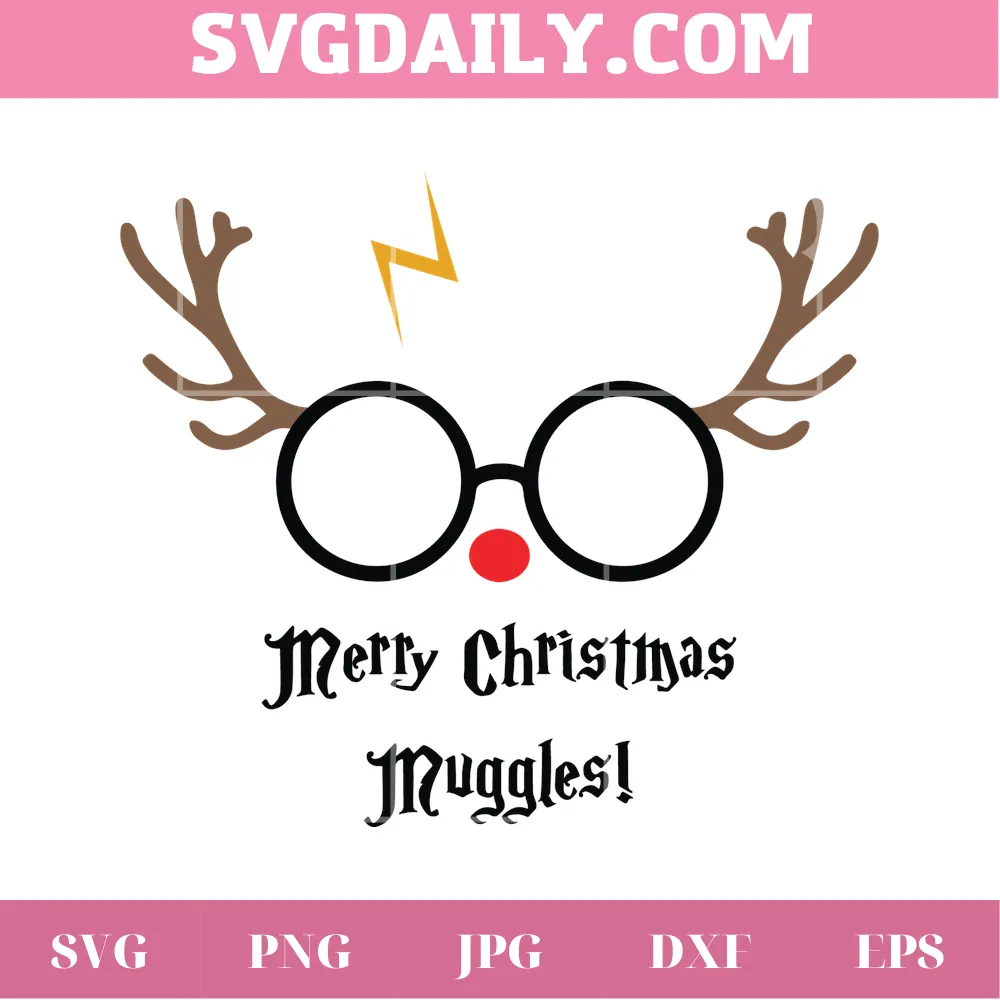 The glasses with a lightning bolt are an iconic symbol of Harry Potter, making this graphic design a must-have for any fan of the wizarding world. With this Svg cut file, you can create eye-catching products with ease using Cricut Design Space. Whether you're making print t-shirts, vinyl decals for car windows, or something else entirely, this free SVG is perfect for attracting customers and increasing sales. Plus, with its high-quality resolution, your final products are sure to impress.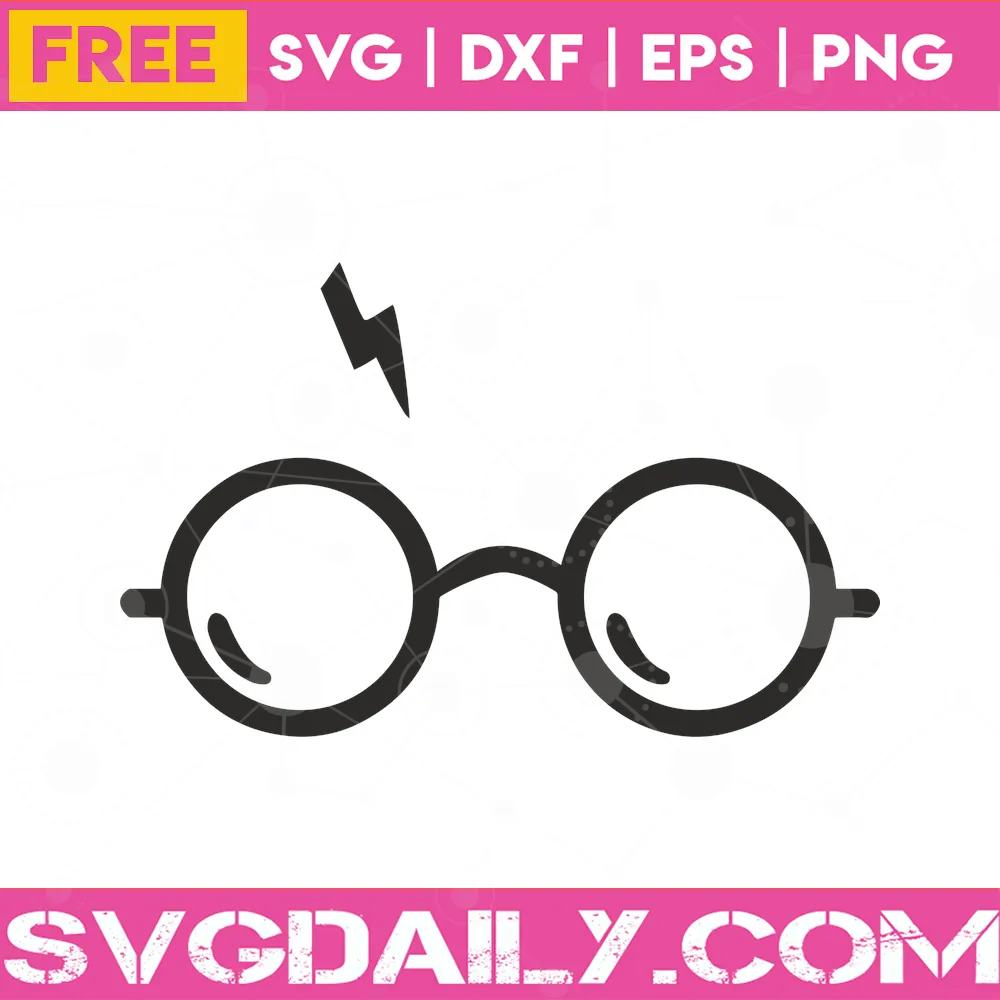 This vector illustration showcases the iconic Golden Snitch, a sought-after magical object from the game of Quidditch, with the phrase "Catch Me If You Can" written in an elegant script. Harry Potter fans can use this Golden Snitch Catch Me If You Can Svg clipart to create a plethora of personalized products, such as wall art, pillows, and throw blankets. Additionally, the transparent background format of the SVG file makes it easy to layer the design onto different materials and textures, allowing for even more creative possibilities.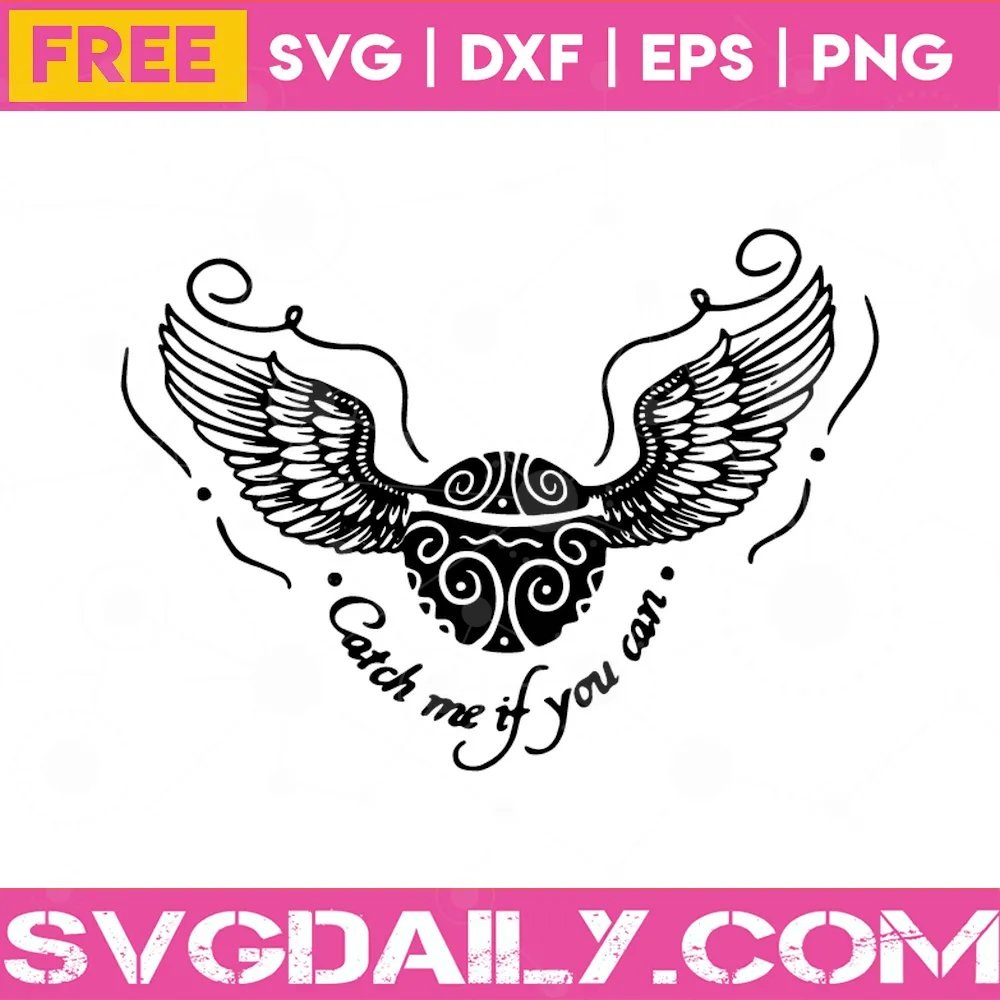 The Expecto Patronum spell is one of the most iconic and memorable spells from the Harry Potter series, and now you can incorporate it into your own creations with this free digital file. Featuring a majestic deer and the incantation "Expecto Patronum" below, this outstanding design is perfect for customizing a wide range of products. Use it with your cutting machine to create high-quality designs for custom stickers, pantry labels, and more. Whether you're a Cricut Explore user or have another cutting machine, this cutting file SVG is compatible with a range of machines.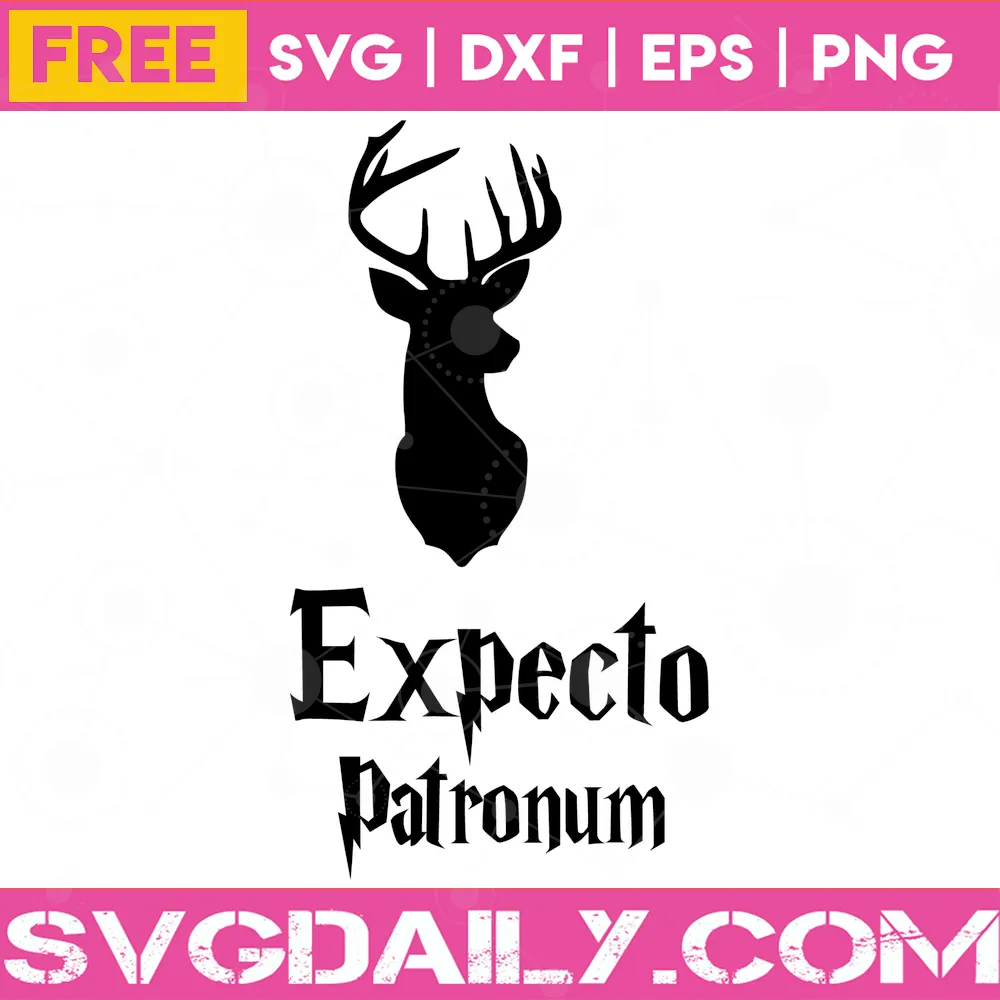 Surprise your Harry Potter fan friends with a personalized gift by using this amazing Svg cut file. With just a cutting machine and adhesive vinyl, you can create a Wand-themed vinyl decal to decorate their favorite items. First, upload the digital file into your software such as Cricut Design Space or Silhouette Studio. Cut the design from the adhesive vinyl, weed out the excess vinyl and apply transfer tape over the design. Then carefully peel off the backing paper and place the vinyl decal onto the item of your choice, such as a laptop, water bottle, keychain, or any other smooth surface. It's a magical way to show your love for the Harry Potter universe and create a special gift that they'll cherish.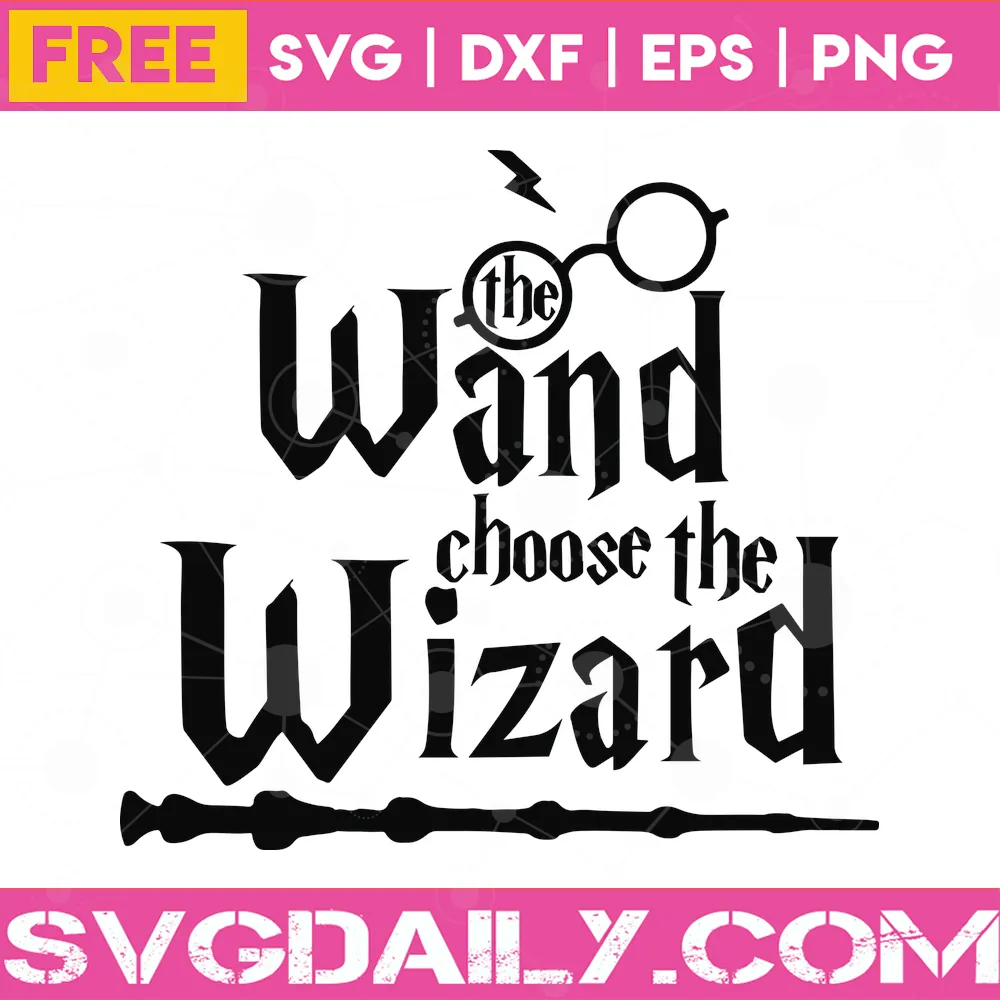 Our top picks showcased above are just the tip of the iceberg of what our Harry Potter Svg Colletion has to offer. Whether you're a dedicated fan of the wizarding world or seeking some creative and distinctive designs for your crafting projects, we've got you covered. Now, it is time for you to explore the entire collection and infuse some Hogwarts magic into your crafting projects.