Get your creative juices flowing and bring your nursing-themed project to life with our expansive Nurse SVG Collection! Featuring over 350 updated designs, you'll find everything from cute and whimsical designs to more professional and clinical motifs. Whether you're creating personalized gifts, home decor, or something else entirely, our collection is sure to inspire you.
What is an SVG File?
An SVG file, (which stands for scalable vector graphic), is a standard graphics file that is mainly used for rendering two-dimensional images.
One of the most important things to know about SVG files is that they generate clean graphics at any scale.
They're well optimized for SEO (which stands for Search Engine Optimization) and are smaller than other formats. They are capable of dynamic animations.
They are fantastic for so many applications, such as apparel, signs and cutting machines!
How to Open SVG Files?
We'll now move on to instructions for opening an SVG file.
There are many software choices for opening SVG files. However, we will focus on the options for cutting machines since they are the most commonly used.
Typically, SVG files are compressed within a zip folder and require extraction before they can be accessed.
Before importing the file into your preferred software program, you must first unzip the downloaded file by double-clicking the folder and selecting "extract all."
During the extraction process, you'll be prompted to choose a destination for your files. To avoid difficulty in retrieving them, you can create a dedicated folder on your desktop or computer labeled "SVG files."
It's crucial to keep track of the extraction location since you'll need to access the files again later.
High-quality Nurse SVG Files For Crafting And DIY Projects
To help make your DIY projects a success, we've put together a list of our recommended Nurse graphic designs that you won't want to miss. From free Svg files to premium options, our selection includes something for everyone. So before you browse our entire collection, take a moment to check out these must-have designs that are sure to impress!
Our Nurse Life Stethoscope design features a stylish Stethoscope with a trendy "Nurse Life" slogan in a transparent black and white format, complete with multiple layers that make resizing, editing, and color changes a breeze – all without sacrificing quality. Additionally, it is compatible with a wide range of image editing software, including InkSpace and Silhouette Studio, allowing for seamless integration into your creative projects.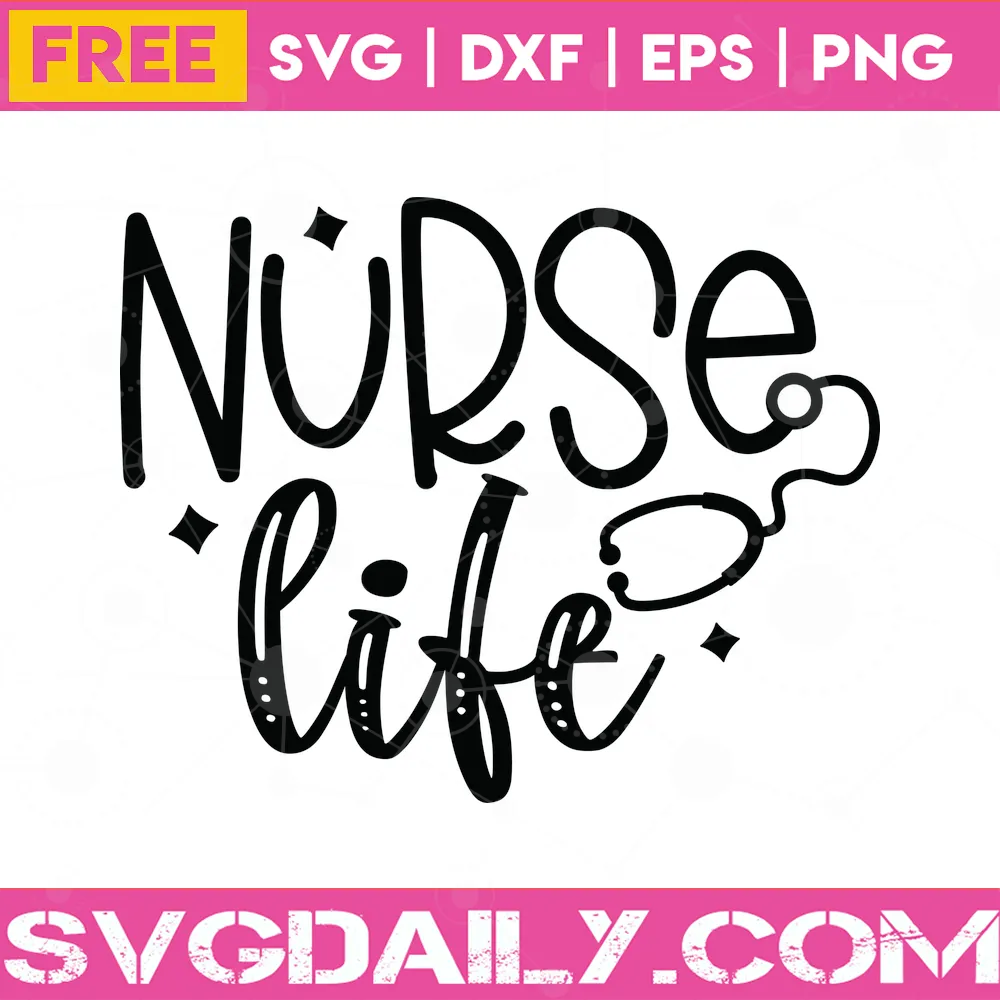 This multi-layer SVG file, available for download, offers exceptional quality that remains intact when you zoom in or out. What's more, you'll receive PNG, EPS, and DXF files with transparent backgrounds upon downloading this design. These files can be effortlessly customized for use with embroidery machines, cutters, and presses, allowing you to get creative. With its intricate design and diverse file formats, this design is perfect for fashioning unique gifts for your favorite emergency nurse or adding a personal touch to your professional workwear.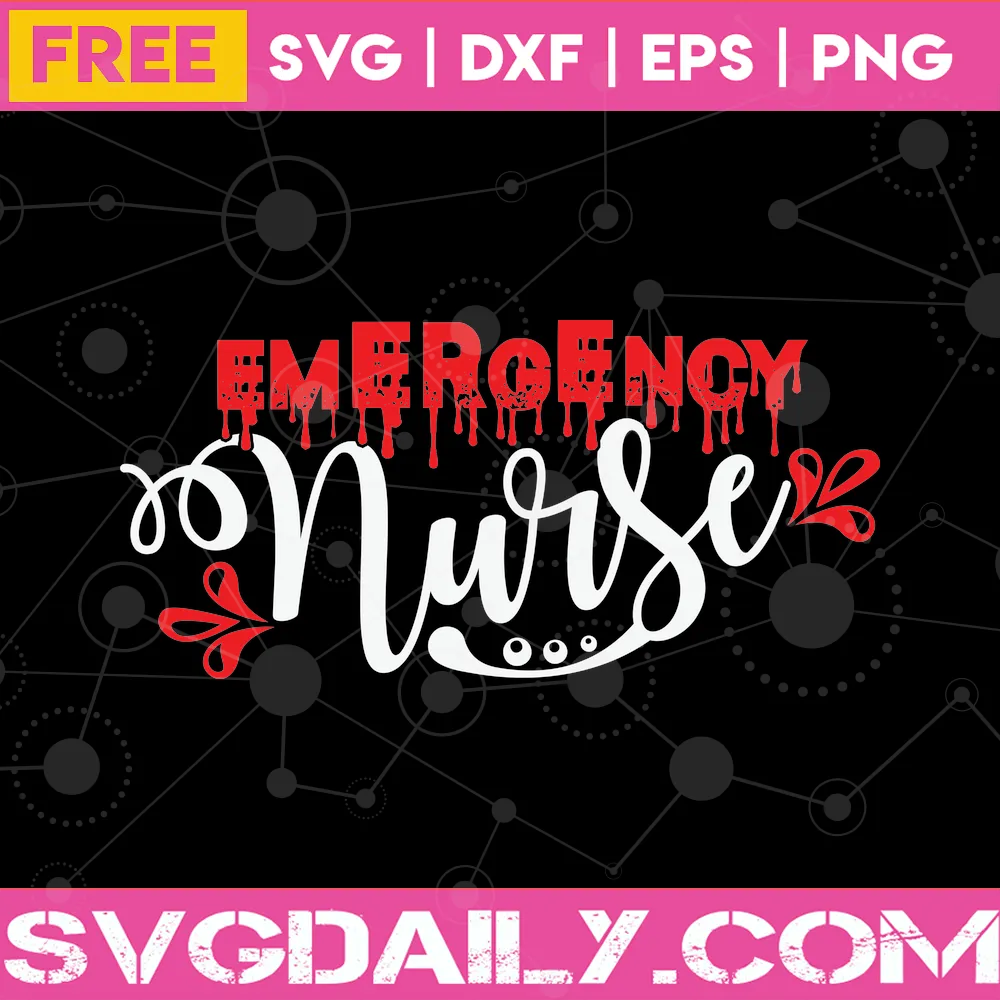 Create your own unique style and show off your passion for nursing with personalized scrubs or lab coats made using this free Svg file. All you need are a cutting machine like Cricut or Silhouette, heat transfer vinyl, a weeding tool, and a heat press or iron. Upload the SVG file to your cutting machine software, adjust the size, and let the machine cut the design on the vinyl. Weed out the excess vinyl using the tool, place the vinyl design on your scrubs or lab coats, and use the heat press or iron to apply heat according to the vinyl instructions. Wait for it to cool before removing the carrier sheet, and there you have it!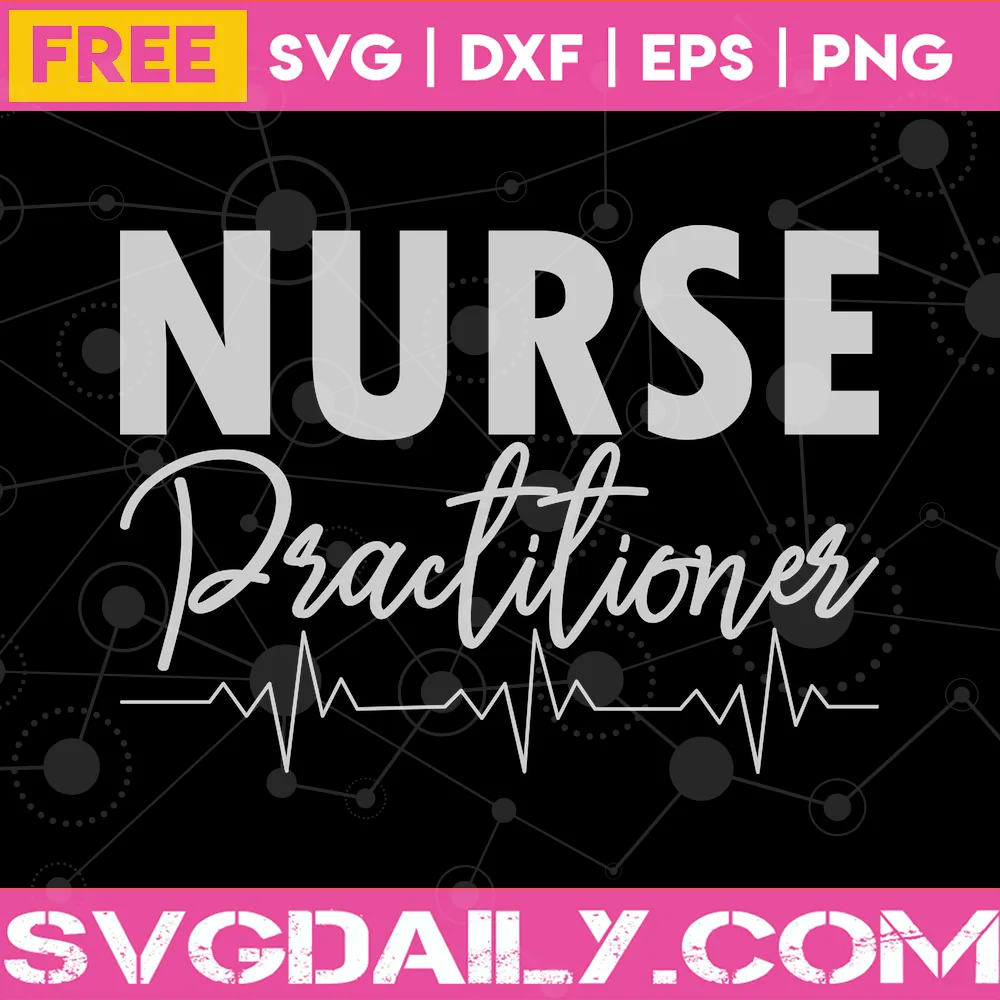 This is an incredible design that honors and celebrates the beauty and magic of black nurses. It's an ideal choice for anyone who wants to show their admiration and support for black nurses. Whether you're a DIY enthusiast, a custom designer, or an SVG crafter, you can create unique products using this design that will be useful for black nurses at their workplace. For instance, you could craft customized name badges to help them feel appreciated and stand out or print the design on their daily use water bottles. The possibilities are endless, and these DIY products will undoubtedly make a difference in the lives of black nurses.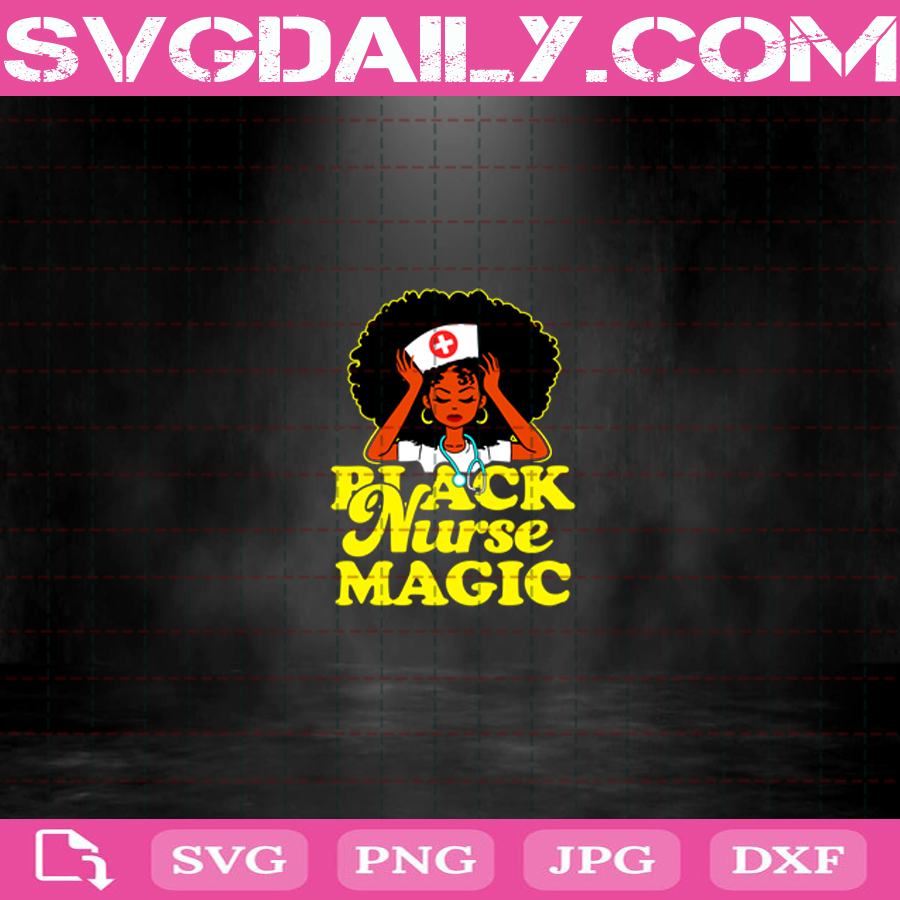 If you're looking for a special way to show your love and appreciation for your nurse partner, why not create a personalized Starbucks tumbler using our free design? With just a few simple materials, including a Starbucks reusable tumbler, vinyl transfer tape, adhesive vinyl in various colors, and a cutting machine such as Dremel Digilab laser cutter or Siser cutting machines, you can create an outstanding gift that your partner will treasure. Simply download the design, upload it into your cutting software, and let your creativity take over as you cut and transfer it onto the tumbler. Not only is this a thoughtful and practical gift for your nurse partner, but it also shows that you value and support their hard work and dedication in the healthcare field.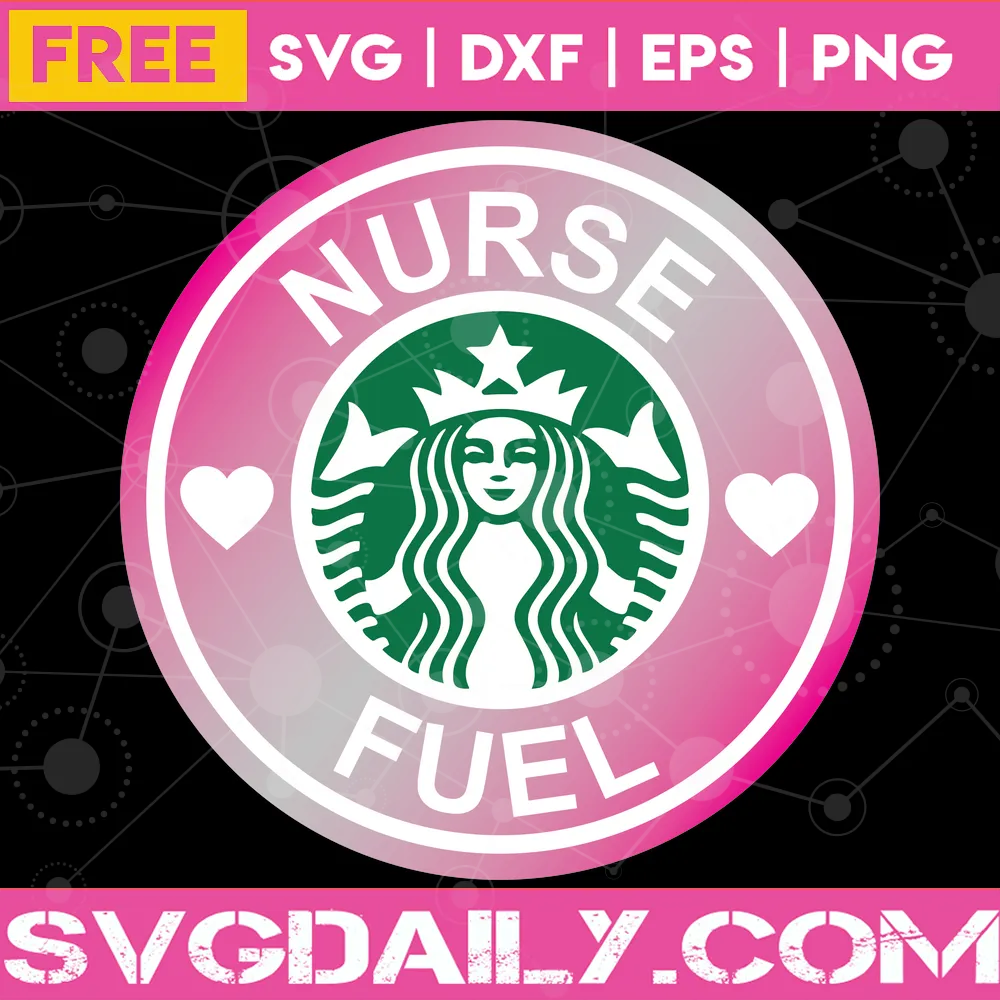 If you're on the hunt for a high-quality SVG file to create a thoughtful DIY gift for your nurse friend who loves Stitch, then this free vector files the perfect choice! This adorable design displays Stitch in a nurse's hat and face mask, making it an ideal way to show appreciation for hardworking nurses everywhere. Not only that, our SVG file is also compatible with cutting machines like Cricut and Silhouette, meaning you can use it to create a variety of unique items like acrylic keychains, custom tote bags, and personalized phone cases.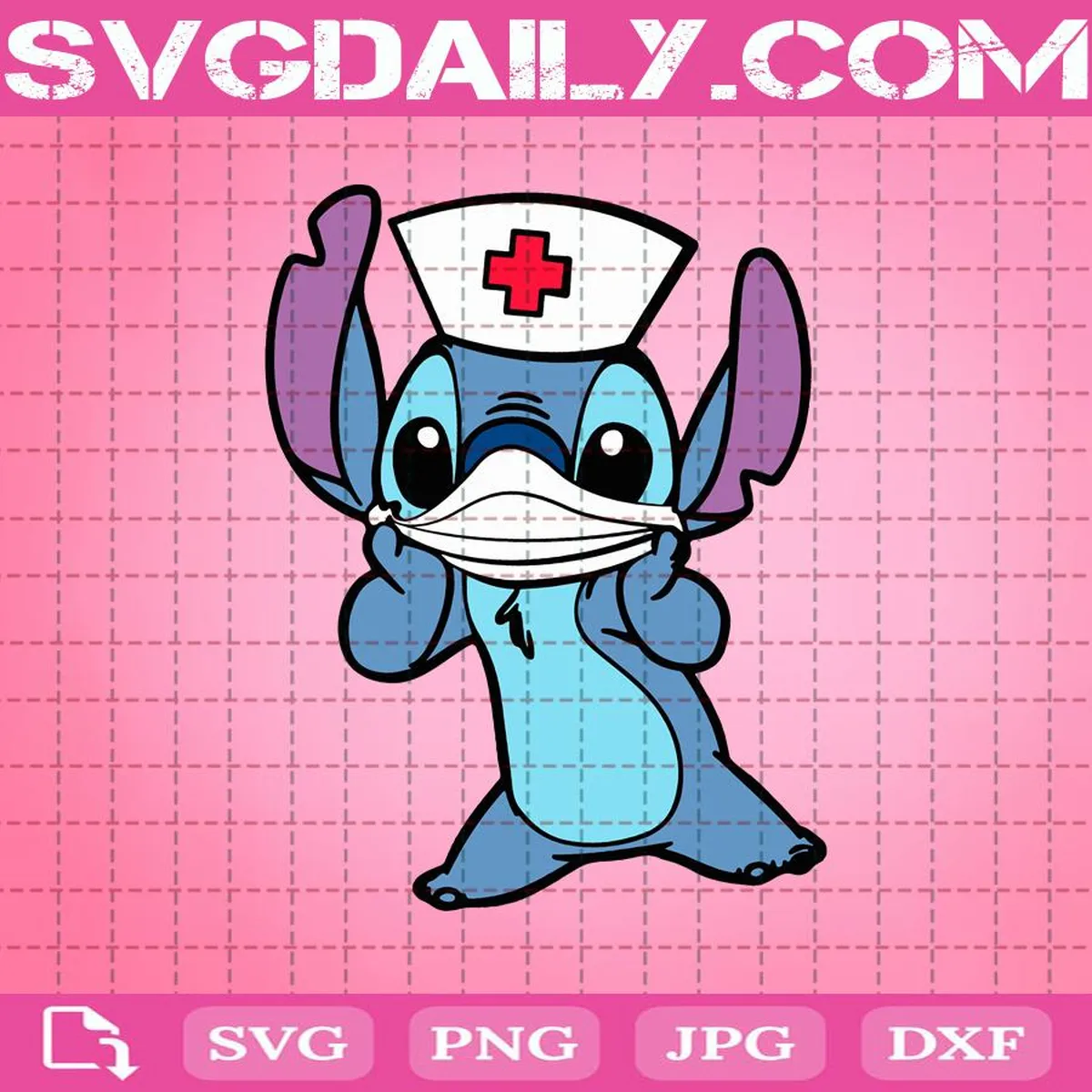 Our vibrant and colorful design pays homage to the LGBTQ+ community within the nursing profession with a beautiful rainbow-colored sunflower and the word "Nurse" stylized. This unique graphic design is an excellent way to show support for the LGBTQ+ nurses in your life, whether you identify as part of the community or as an ally. The instant digital download format allows for easy use on a variety of products such as personalized t-shirts, custom tote bags, or colorful hats. With this vector file, nurses can proudly express their pride, and supporters can show appreciation for the hardworking LGBTQ+ nurses in their life.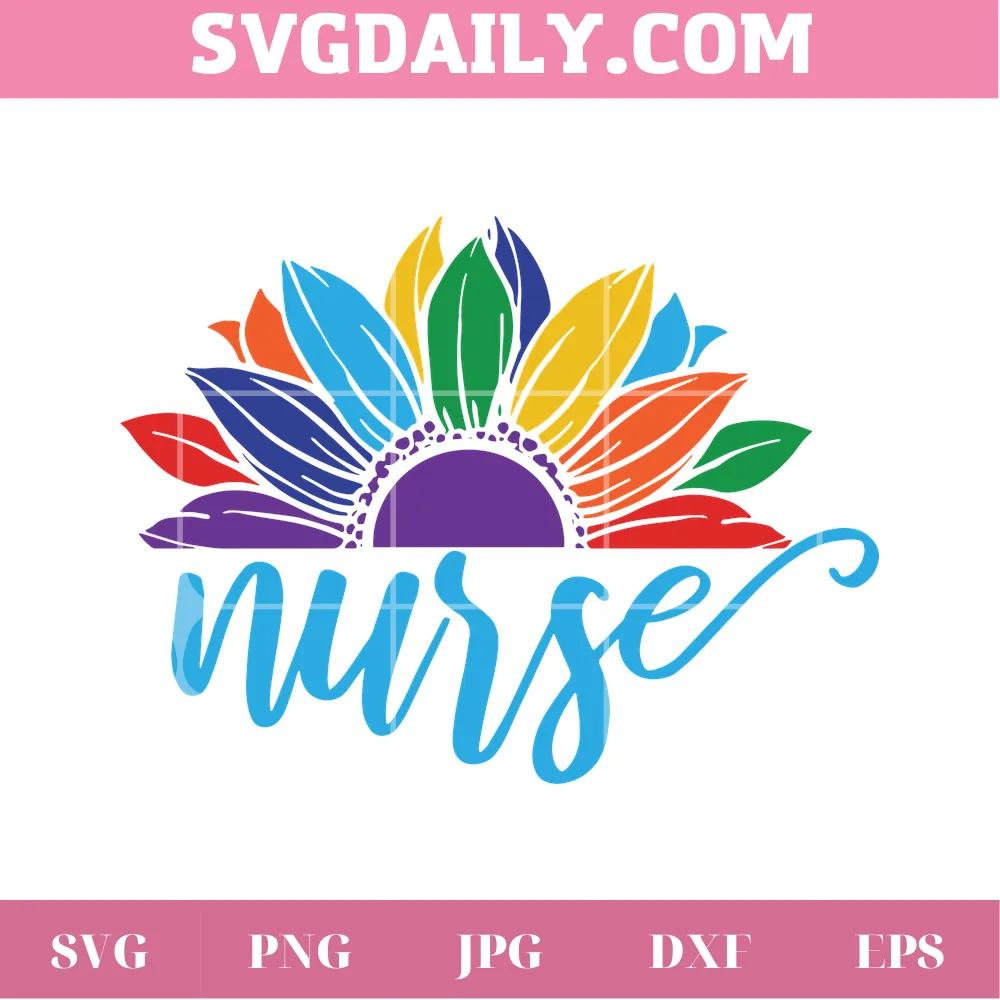 Are you a gift card maker searching for an adorable Easter-themed design? Look no further than this delightful digital file that pays tribute to the hardworking nurses in our lives while celebrating the joy of the Easter season. Featuring charming Easter eggs adorned with nurse hats and lovable bunnies, as well as the cheerful message "Happy Easter" in colorful letters, this design is perfect for creating your own personalized Easter greeting cards. Show your appreciation and send well wishes to the nurses who bring light to our lives with this enchanting design.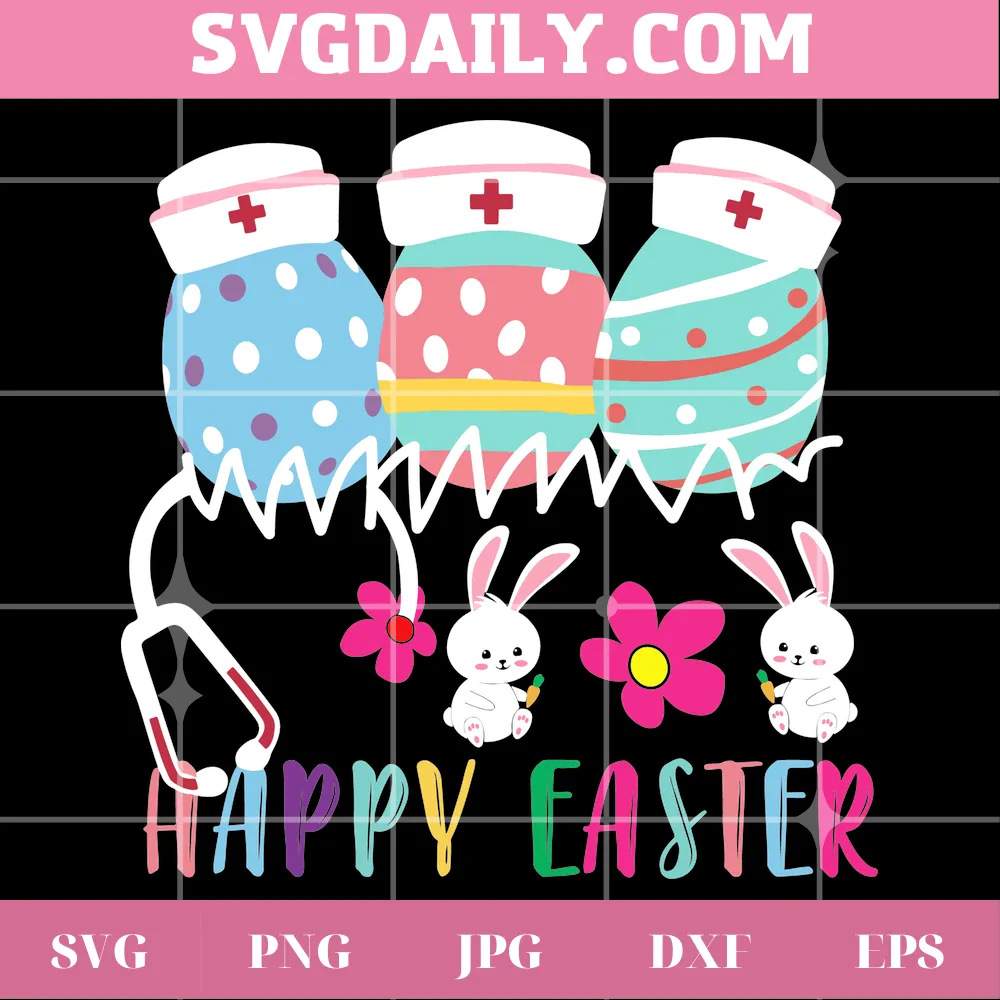 Make this Christmas truly unforgettable for your beloved nurse colleagues with a unique gift – custom sweatshirts. Using a DIY cutting machine like Cricut Explore or Brother ScanNCut, along with high-quality materials such as heat transfer vinyl and transfer tape, you can effortlessly create fashion-forward sweatshirts that showcase your heartfelt appreciation. Simply download the digital file, use the cutting machine to carve out the design onto the vinyl, and apply it onto the sweatshirt with the transfer tape. This simple yet delightful DIY project will add a touch of festive spirit to your hospital ward and bring joy to the hardworking nurses who make a difference in your life every day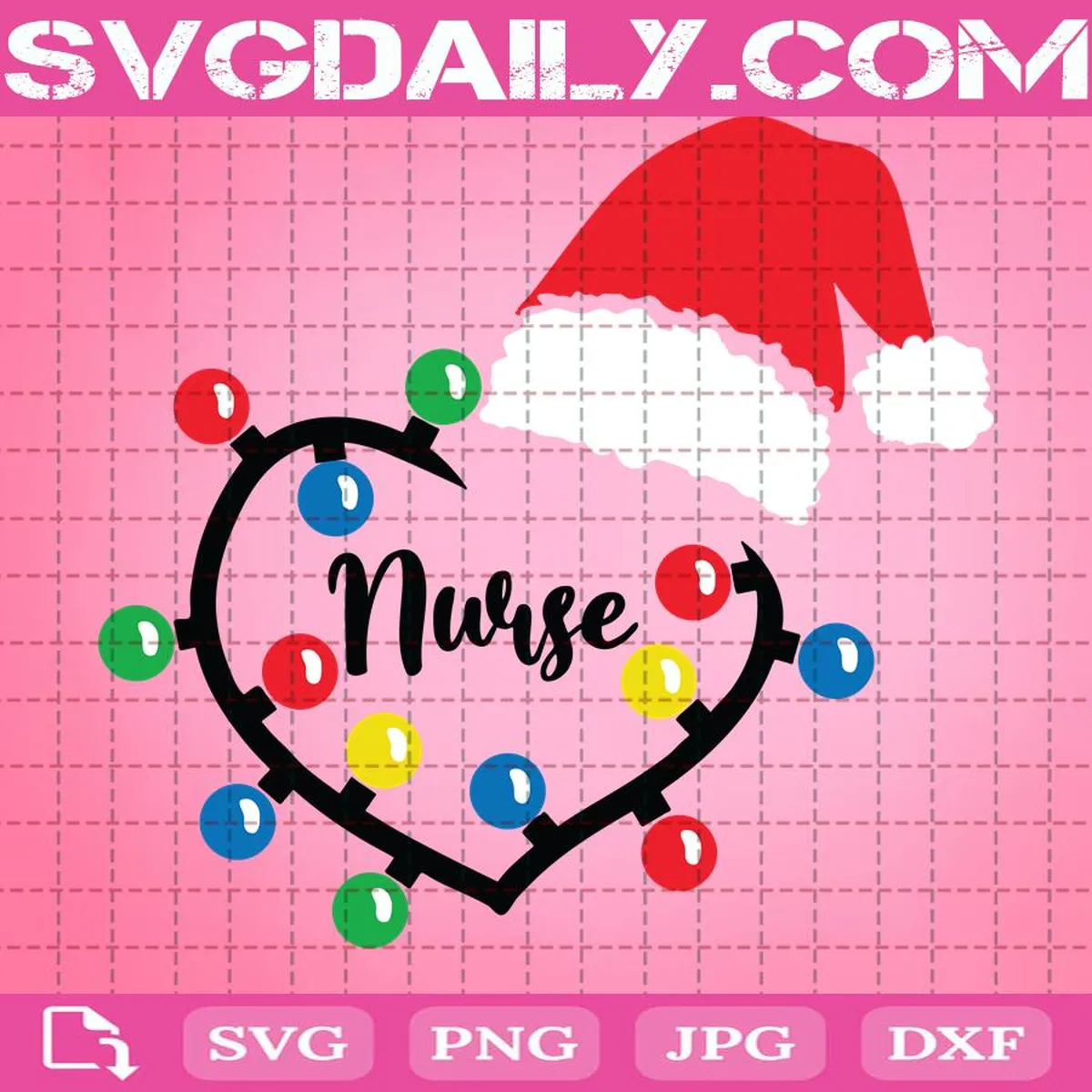 The Rainbow Labor And Delivery Nurse Appreciation Digital Design SVG is perfect for creating custom t-shirts and apparel, as well as for decorating coffee mugs and water bottles. You can easily use InkSpace or other editing software to adjust the size and colors of the design to fit your needs. This high-quality SVG file is perfect for nurses who wish to create distinctive and personalized items for themselves or present them as gifts to their loved ones.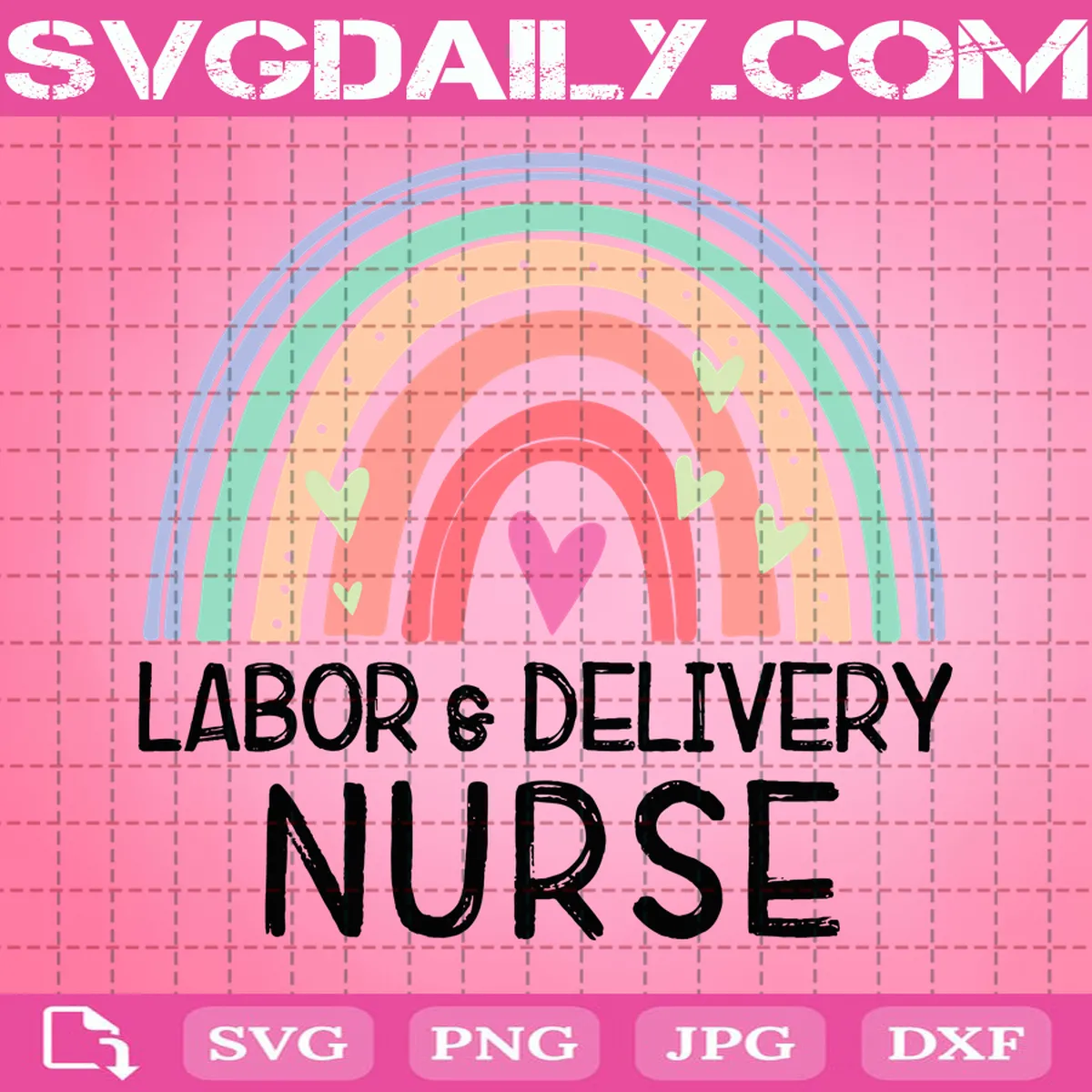 As a small business owner, it's important to find unique designs that set your products apart from the rest. The Nurse Heart Valentine's Day digital design from us is an excellent choice for expressing your love and appreciation for the nursing profession this Valentine's season. This trending design features a heart with the word "Nurse" inside, along with some medical tools, making it a perfect symbol of the care and dedication nurses bring to their work. With editing software like Adobe Illustrator or Silhouette Studio, you can easily adjust the size and colors of the design to fit your needs. Whether you're creating love cards, couple t-shirts, mini heart-shaped stickers or other Valentine's Day gifts, this digital file is sure to capture the hearts of your customers and loved ones.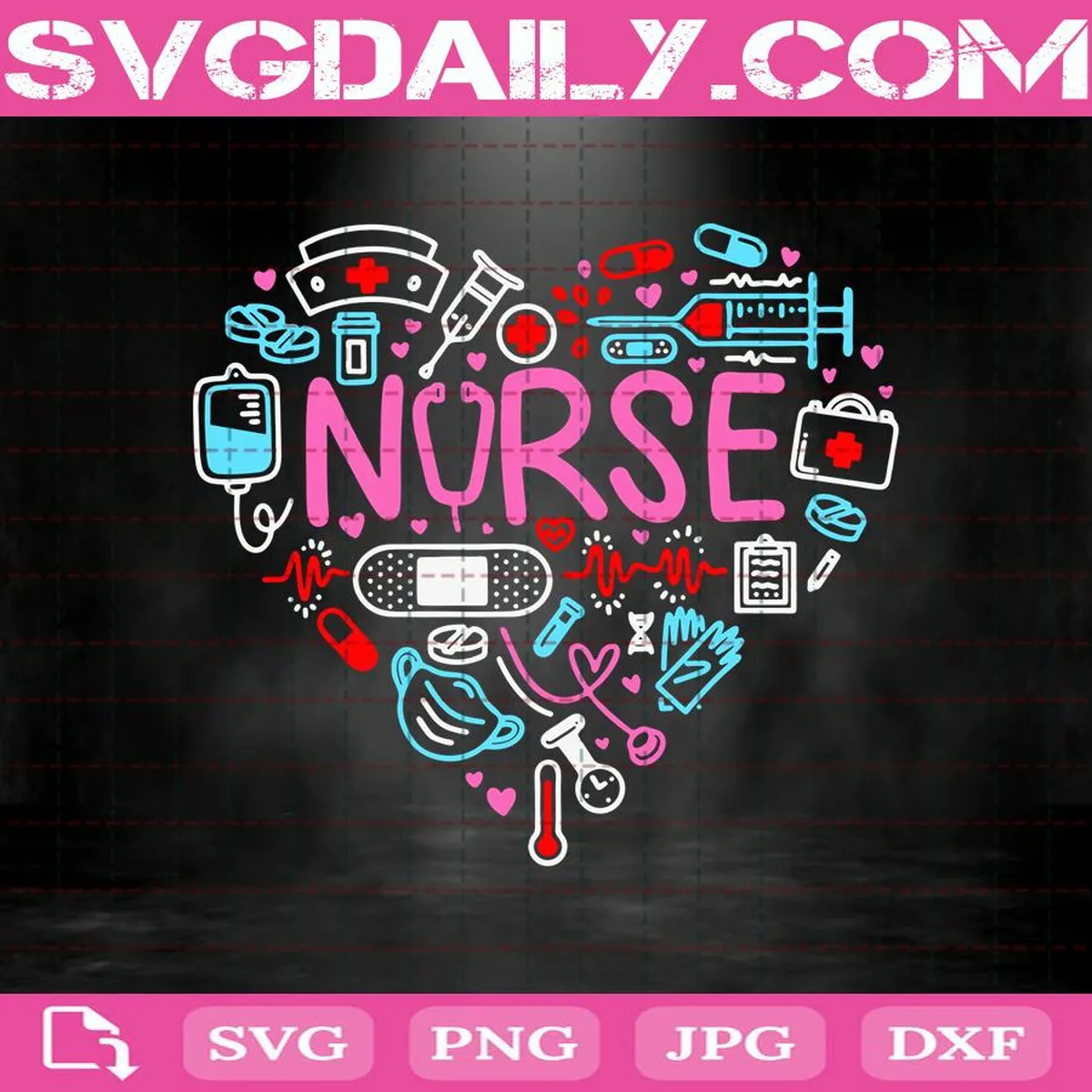 If you're a Cricut enthusiast, you understand that having a diverse range of designs is essential to keep your projects fresh and exciting. This digital file is the perfect addition to your collection, showcasing your passion for nursing and your journey towards becoming a nurse. This high-quality graphic design features vector shapes, bitmap images, and text, with support for interactivity, animation, and rich graphical capabilities, making it ideal for use in both web and print applications.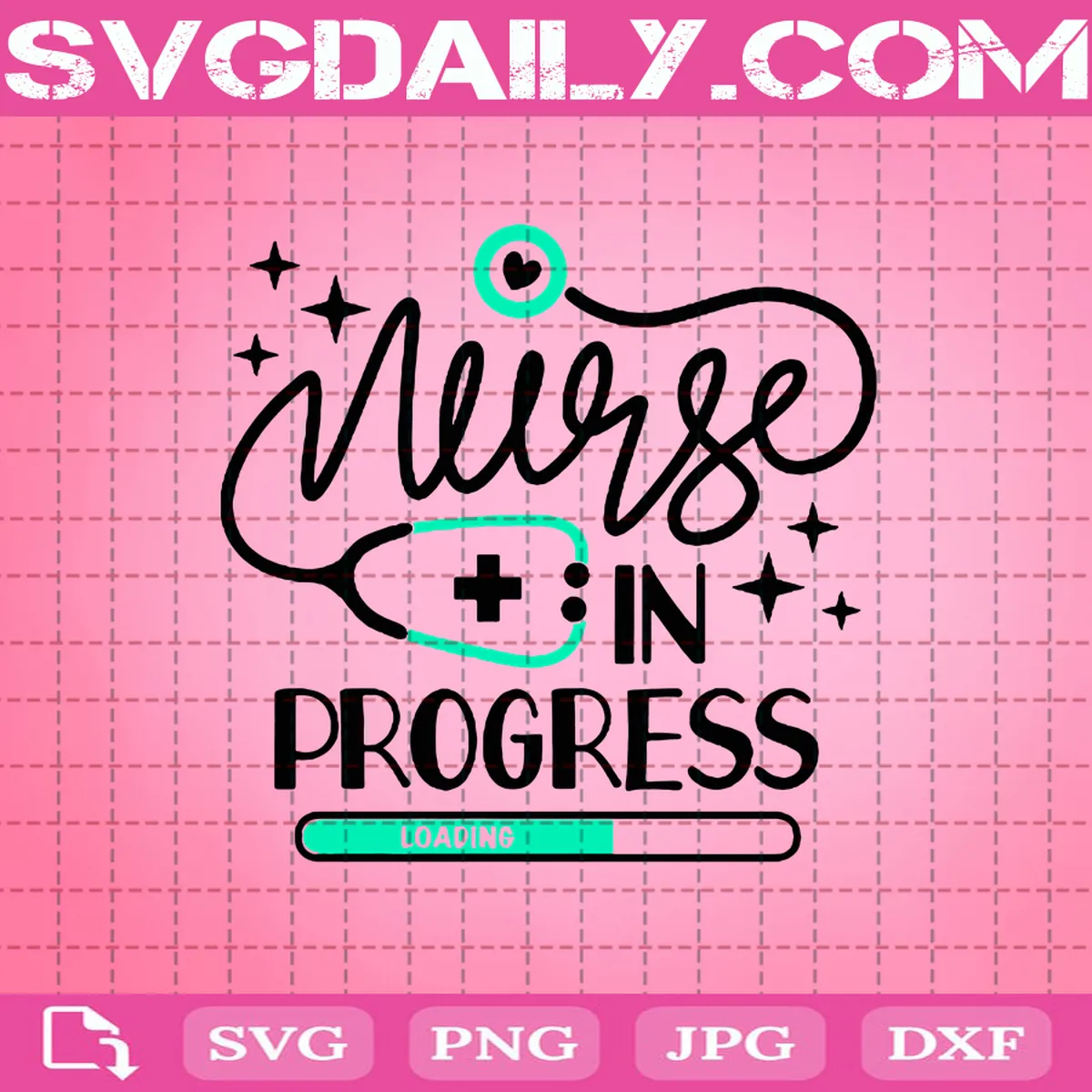 After checking out our suggested designs above, we highly recommend exploring our extensive Nurse SVG Collection. With over 350 high-quality and trending designs, we are confident that you will find plenty of options to suit your needs and preferences. Don't hesitate any longer – dive in and discover all the amazing designs from us!