This collection of American flag SVG files can be utilized to create vinyl decals for car windows, iron-on designs for T-Shirts, cups, or tumblers. Our layered SVG files are free for commercial use and can be employed to make and sell products with Cricut, Silhouette, or other craft machines. These designs are ideal for craft enthusiasts looking to create unique and patriotic merchandise.
What is the American flag?
Discover the rich history and profound symbolism behind the iconic American flag.
The American flag features stripes representing the 13 original Colonies and stars representing the 50 states of the Union. Its colors hold symbolic meaning: red signifies courage and bravery, white represents purity and innocence, while blue represents vigilance, perseverance, and justice.
List high quality downloadable free American flag SVG files
With our free layered SVG files, you can edit, resize, change colour, and rotate with Cricut Design Space, Silhouette Design Studio, …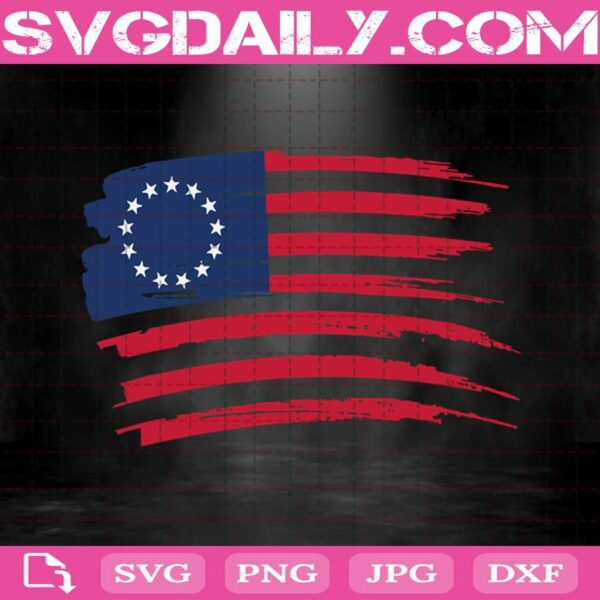 Black and White American flag svg with Soldiers

This unique design makes for an excellent present for veterans, members of the special forces, patriotic individuals, and anyone celebrating the 4th of July, Veterans Day, Memorial Day, or Father's Day.
Vertical distressed American flag gun svg free for Cricut

Tattered American flag svg free with gun

Sunflower American flag svg free

Heart American flag star svg free

Welder American flag svg free

Eagle American flag svg free
Products featuring American flag designs are highly sought after by customers. If you're looking for even more beautiful American flag designs, we have a collection of 100-200 design files available at a very affordable cost. Check them out here.
Download our layered SVG files, you will receive 1 single ZIP file, which includes the following file formats
1 SVG file – Compatible with software programs such as Cricut Design Space, Silhouette Designer Edition, Adobe Suite, Inkscape, Corel Draw, and many more.
1 DXF file – Designed specifically for Silhouette users, this file format can be easily opened using the free software version of Silhouette.
1 EPS file – Compatible with software programs like Adobe Illustrator, Inkscape, Corel Draw, and more.
1 PNG file – This file is provided in a high resolution of 300dpi and features a transparent background, making it suitable for use with a variety of software programs.
How to use our free SVG files
These free SVG bundles for commercial use, are an excellent resource for crafters of all levels. Perfect for a wide range of applications, such as vinyl cutting, cardmaking, t-shirt design, mug printing, graphic design, website or blog use, invitations, and more. These versatile design files are ideal for entrepreneurs looking to kickstart a crafting business or for those seeking to add a distinctive flair to their personal projects.
Download more free commercial use SVG cut files
If you're not just crafting at home for fun, but are also a small business owner in search of cost-effective or free SVGs to use in your shop, then Freesvgfilescricut is the ultimate resource for you! Check out our vast collection of SVG bundles, specially designed for use with cutting machines like Cricut and Silhouette. Browse through our website and find the perfect SVGs to enhance your business and attract more customers.
If you have any questions, feel free to contact us. We have a lot of free SVG Files here