Easter is just around the corner, and it's time to infuse your creative projects with the vibrant spirit of this joyous season. Our Easter SVG collection is here to elevate your crafting game, offering a treasure trove of over 350 high-quality designs. From the iconic Easter bunny, intricately decorated Easter eggs, to charming Easter baskets and heartwarming Easter quotes, our collection encompasses a rich variety of themes and motifs that capture the essence of Easter. Whether you're planning to adorn your home with festive decorations, craft thoughtful gifts, or create stylish Easter apparel, we have something special for every project.
What is Easter Day?
Easter, typically observed between March 22 and April 25, celebrates the resurrection of Jesus Christ, a core event in Christianity symbolizing victory over sin and death. Lent, a 40-day period of reflection and fasting, precedes Easter, culminating in church services like the Easter Vigil and sunrise gatherings. Beyond its religious significance, Easter features secular traditions such as the Easter bunny, egg hunts, and gift-giving. This holiday embodies hope, renewal, and new beginnings for both religious and secular communities.
What is an SVG File?
An SVG file, (which stands for scalable vector graphic), is a standard graphics file that is mainly used for rendering two-dimensional images.
One of the most important things to know about SVG files is that they generate clean graphics at any scale.
They're well optimized for SEO (which stands for Search Engine Optimization) and are smaller than other formats. They are capable of dynamic animations.
They are fantastic for so many applications, such as apparel, signs and cutting machines!
How to Open SVG Files?
We'll now move on to instructions for opening an SVG file.
There are many software choices for opening SVG files. However, we will focus on the options for cutting machines since they are the most commonly used.
Typically, SVG files are compressed within a zip folder and require extraction before they can be accessed.
Before importing the file into your preferred software program, you must first unzip the downloaded file by double-clicking the folder and selecting extract all.
During the extraction process, you'll be prompted to choose a destination for your files. To avoid difficulty in retrieving them, you can create a dedicated folder on your desktop or computer labeled SVG files.
It's crucial to keep track of the extraction location since you'll need to access the files again later.
Free And Premium Easter SVG Cut File For Cricut
To simplify your selection process, we've compiled a list of both free and premium designs. You can now explore these options below without having to navigate our complete collection.
There's something truly special about the first Easter, especially when there's a little one involved. Craft a My First Easter shirt using this charming bunny ears SVG, and then preserve the moment by keeping this adorable onesie as a cherished keepsake. This versatile Easter cut file is perfect for use in Cricut Design Space or Silhouette Designer Edition. You can also adjust the colors in your machine's software to suit your preferences, or you can choose to leave it in its original form.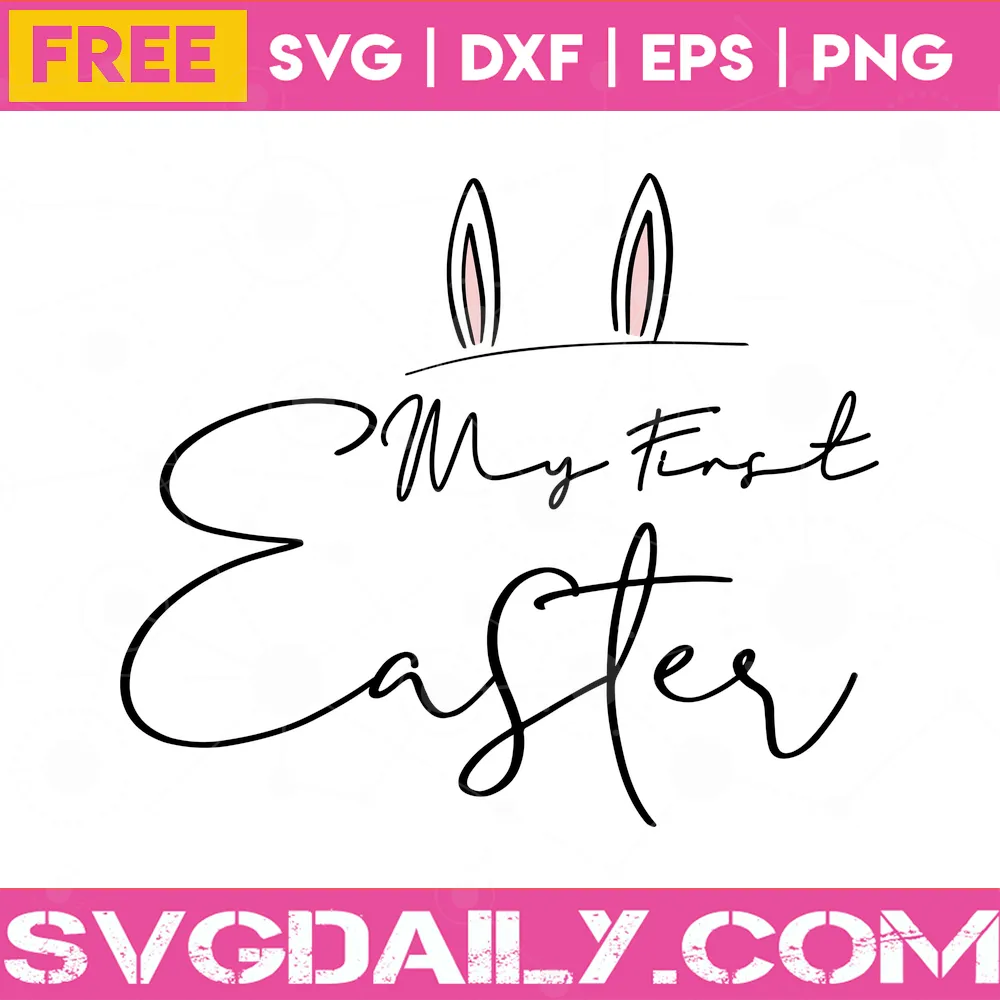 Here's an exciting offer that's too good to miss! We're thrilled to present our Free Easter Egg Bundle SVG, featuring a generous selection of 6 Easter eggs, all at no cost. What makes this digital file truly special is the distinct patterns gracing each egg, ensuring a wonderful diversity of design options for your Easter-themed creations. You can easily print your favorite Easter egg images, or even all of the images from this digital file, on adhesive magnet paper, cut them out, and then affix them onto small magnets. These can be a colorful addition to your refrigerator or magnetic board.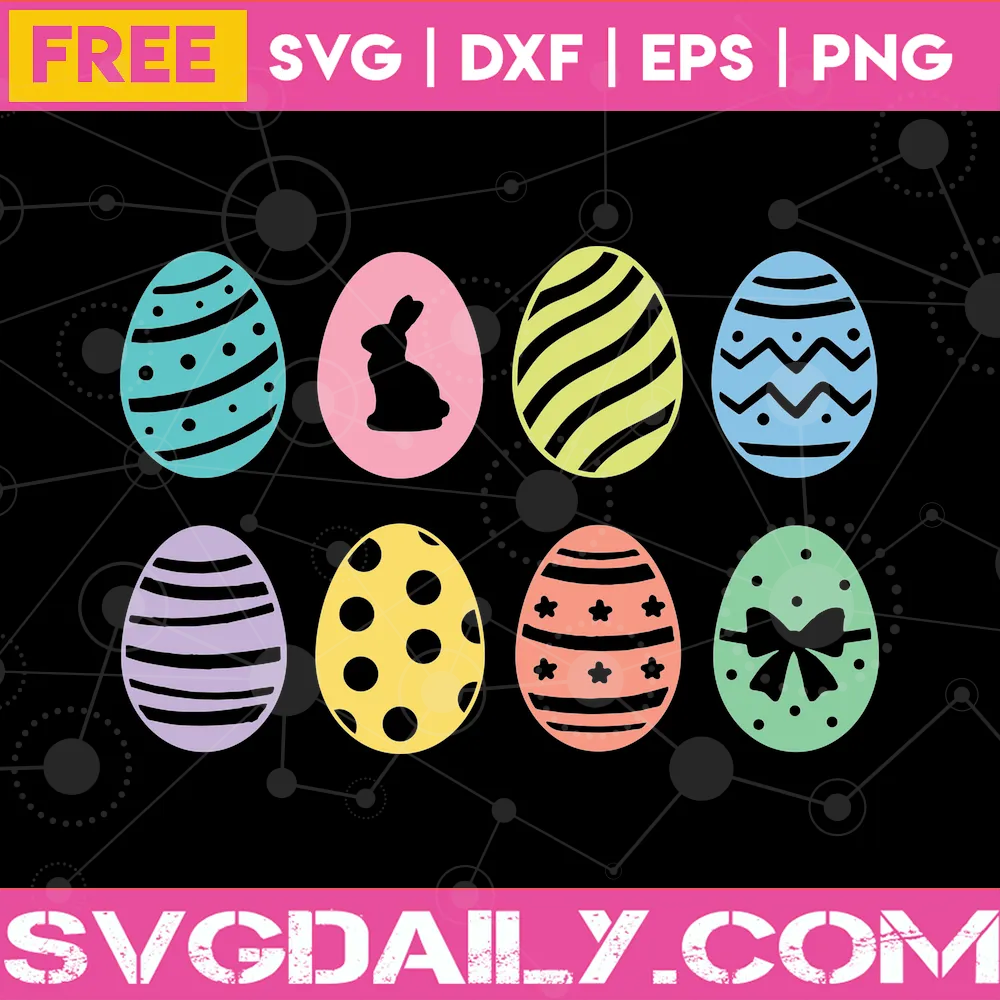 Make your tumbler the star of the show this Easter with our free digital file. Featuring delightful elements such as Easter eggs, bunnies, and flowers, this vector file adds a playful and personalized twist to your tumbler. All it takes is some vinyl and a bit of DIY magic to wrap this design around your cup, resulting in a tumbler that's uniquely yours. With its intricate details and eye-catching graphics, your tumbler will become a statement piece for Easter, making it the perfect companion for sipping your favorite beverages with a touch of holiday flair.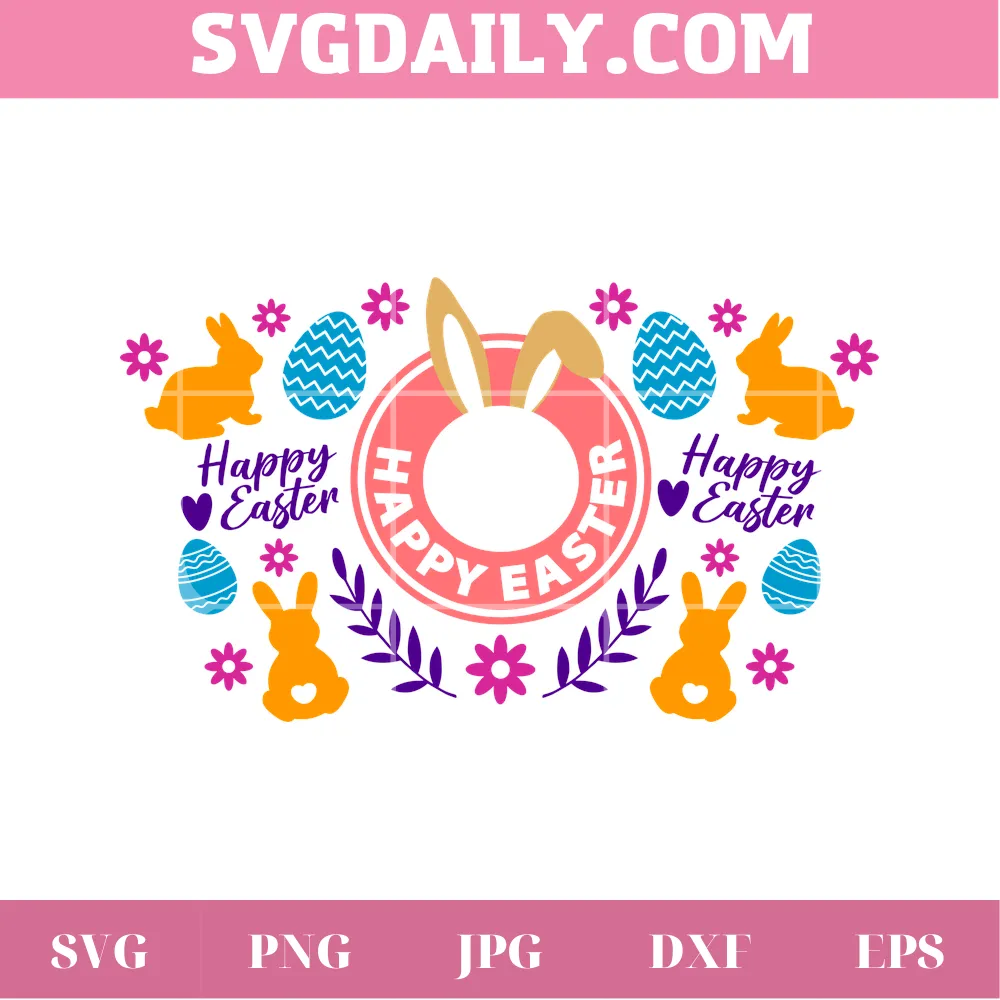 If you're a small business owner looking for an Easter Shirt SVG to design attractive and adorable t-shirts that can boost your sales, your search ends here. Our Bunny Kisses and Easter Wishes SVG offers the perfect solution. This amazing digital file features an endearing image of a joyful bunny holding an Easter egg, adding a delightful touch of cuteness to your designs. Plus, it's compatible with the Craftwell eCraft cutting machine, allowing you to effortlessly create eye-catching apparel that will surely resonate with your customers.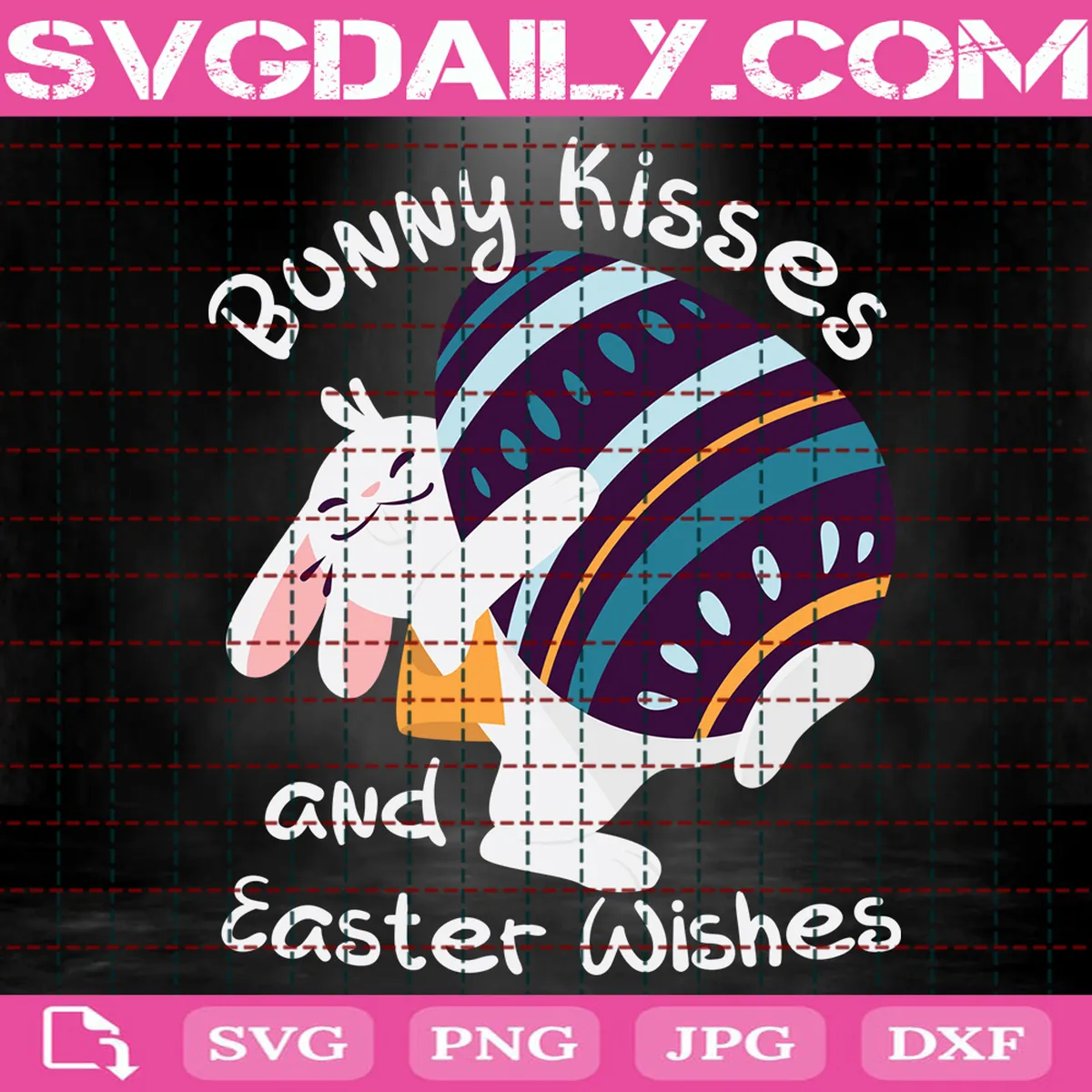 Get creative this Easter with our free SVG, featuring a split Easter Bunny vector file. The centerpiece proudly displays the message "Silly Rabbit Easter Is For Jesus". Using Adobe Illustrator, you can effortlessly replace "Jesus" with your child's name, creating a personalized touch. Imagine crafting a unique backpack for your little one using this colorful design, complete with their name, making it a special accessory for the holiday season.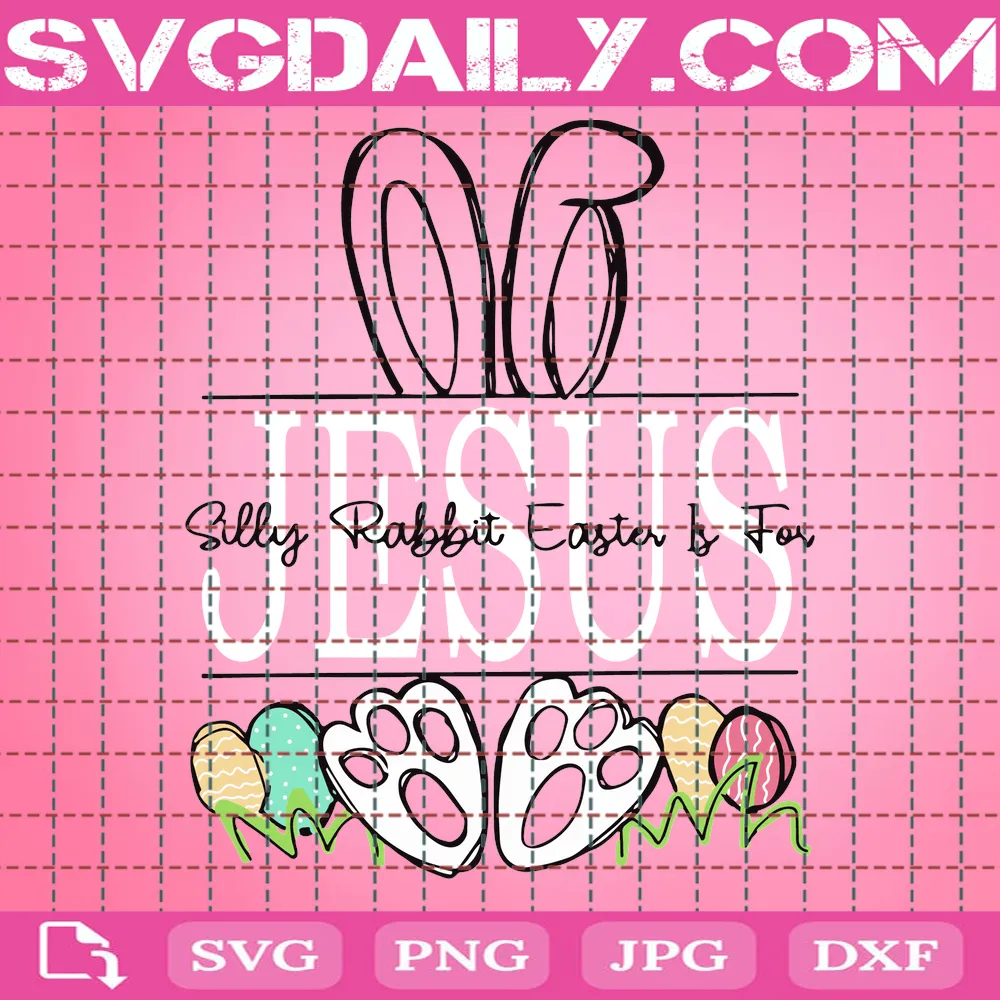 "Chillin With My Peeps" is a playful and lighthearted phrase often associated with Easter. It's a clever twist on the word "peeps", which can refer both to the sugary marshmallow treats shaped like chicks and to friends or people in one's social circle. To infuse this fun theme into your Easter festivities, consider crafting unique greeting cards. Simply print it onto sturdy cardstock and then personalize them with your own heartfelt messages and decorations. It's a delightful and lasting method to connect with friends and family while spreading the Easter spirit.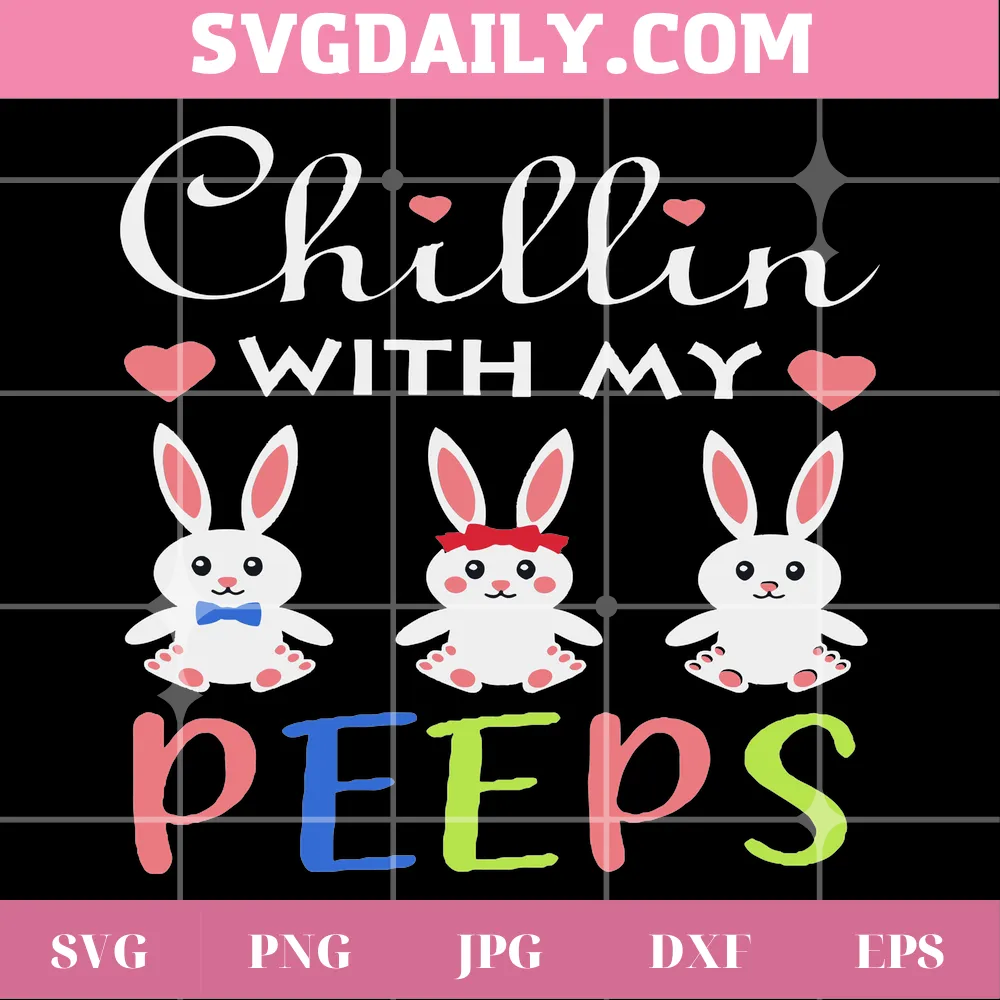 The popular cutitng file is incredibly user-friendly, compatible with software such as Adobe Illustrator or CorelDRAW, allowing you to effortlessly adjust its size and change colors to suit your preferences. You can employ this versatile design by printing it onto adhesive paper and using the resulting decals to embellish various items, ranging from flower pots and mugs to glass vases, infusing them with a touch of Easter charm and a meaningful message.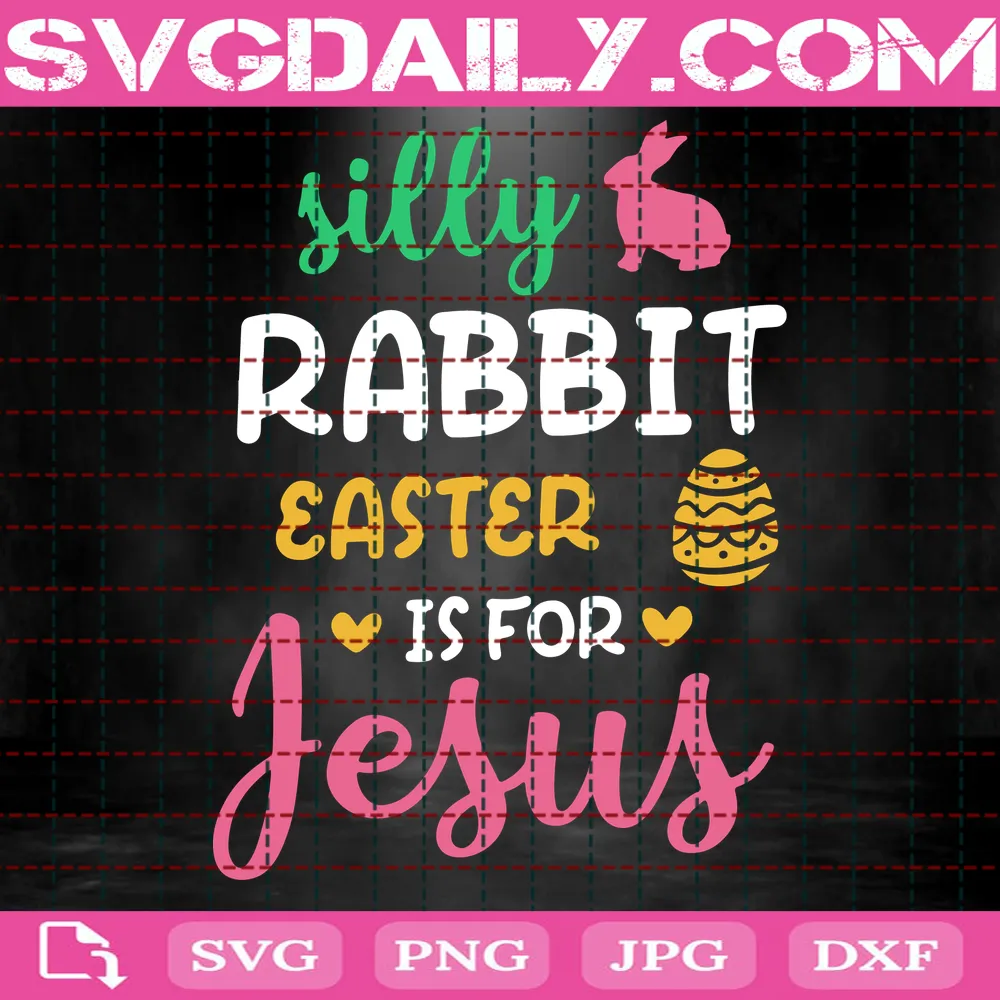 Get ready to make your Easter baskets shine with our Easter Basket Svg, perfectly compatible with Cricut machines. Use this eye-catching design to adorn your baskets by printing it on fabric or vinyl. For that extra personal touch, consider adding individual names to make each basket a heartfelt and exclusive gift for your loved ones.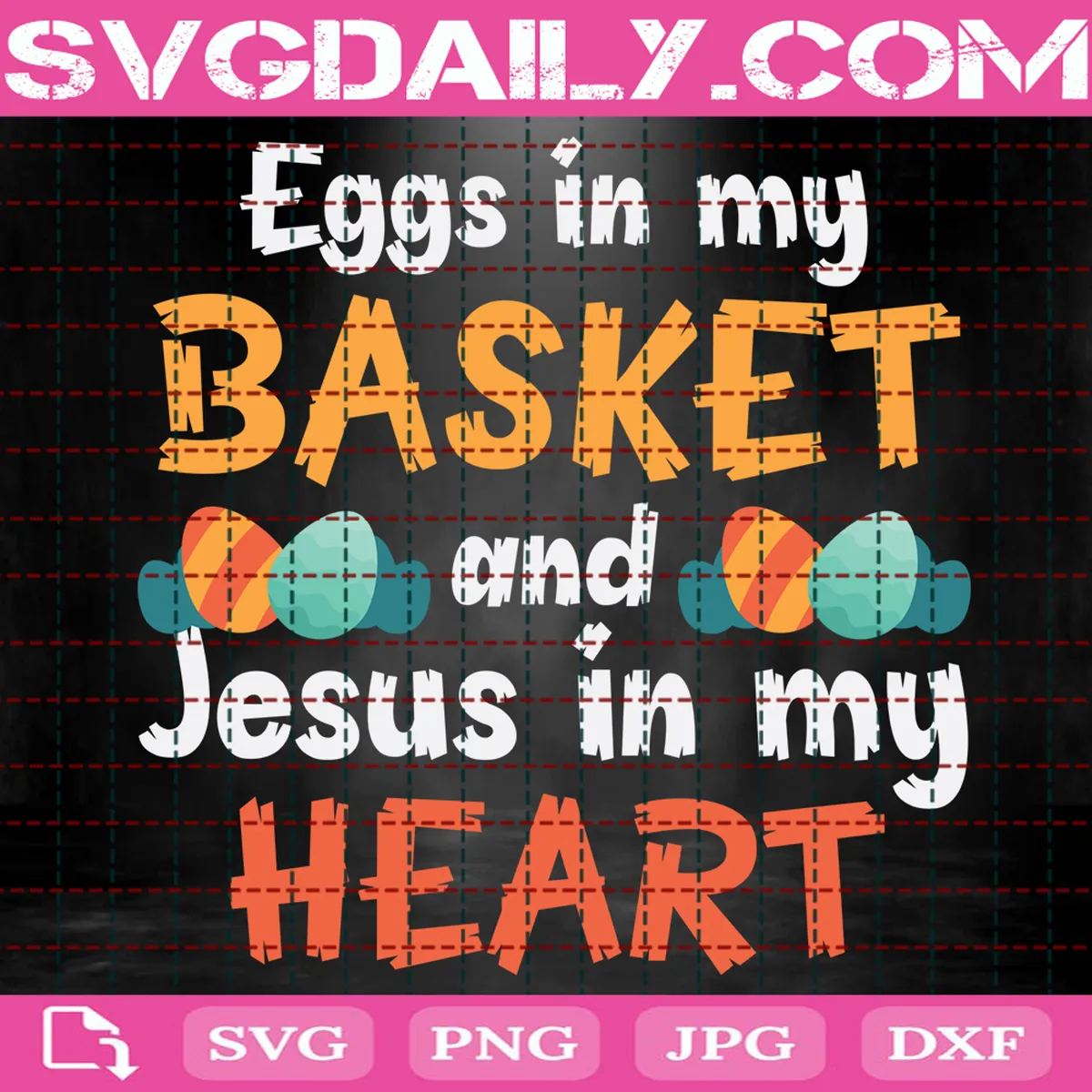 The clever combination of bunny ears and footprints, along with the phrase "hoppy Easter" at the center, creates an image that resembles a complete bunny. Explore the option of crafting Easter coasters using this fantastic design to elevate your holiday table decor and infuse it with Easter cheer.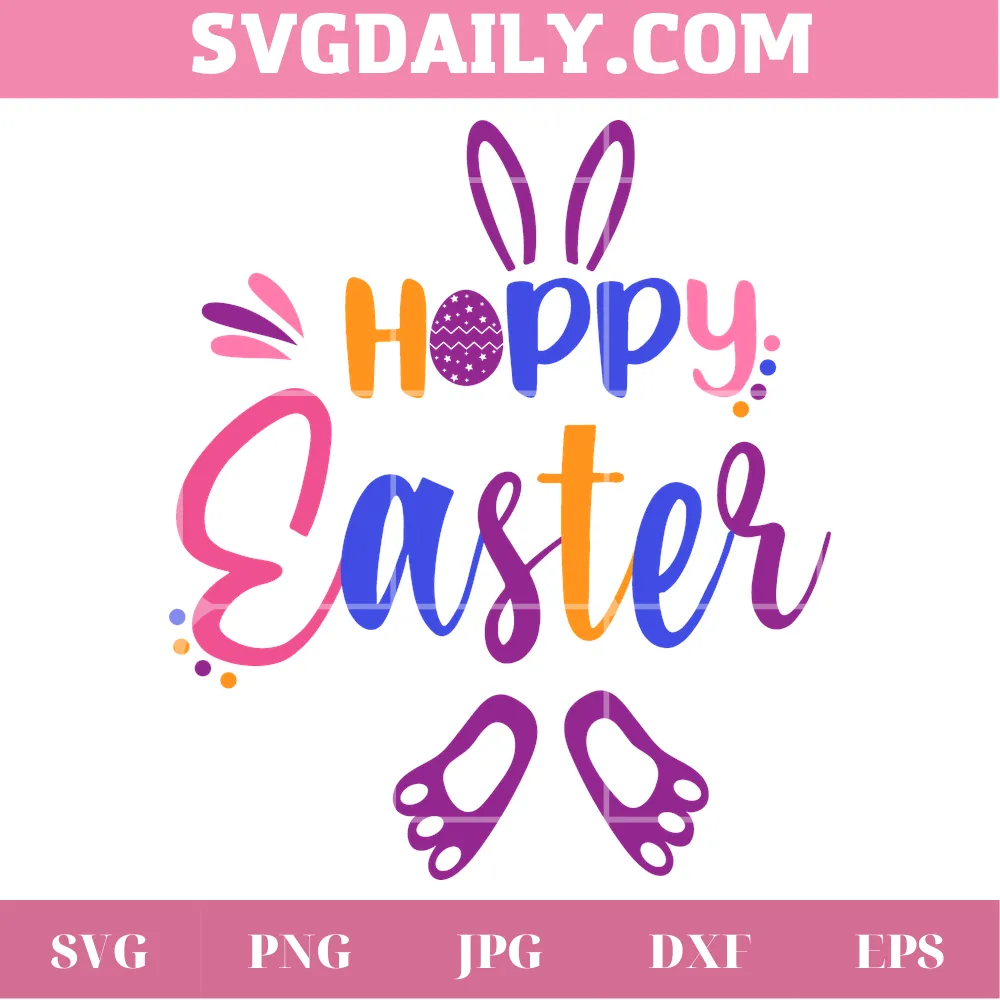 Let's make this Easter joyful with Gnomies. Decorate your home for Easter using this delightful design. Consider creating an Easter Gnome Centerpiece that brings the holiday to life with gnome figurines nestled among spring flowers, moss, and colorful Easter eggs. For a festive wall accent, resize the design and print it on wood or canvas to craft Easter gnome-themed signs that can be displayed on your front door or throughout your home. Another creative idea is to transfer the design onto fabric and sew your custom Easter gnome-themed pillow covers to infuse your living space with seasonal charm.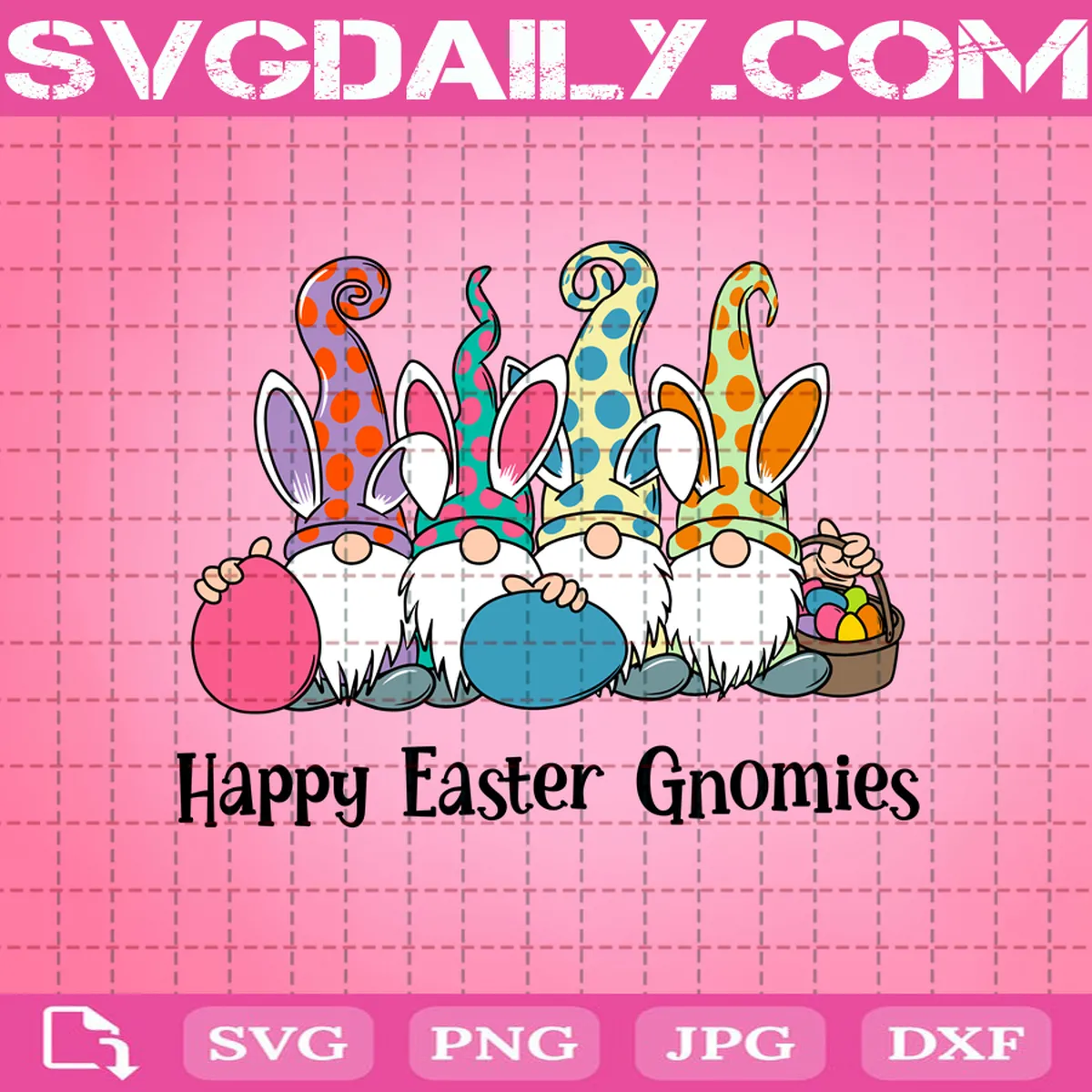 We trust that the list we've shared above will meet your creative aspirations. If you're looking for even more outstanding Easter SVG designs to further enhance your holiday celebrations, feel free to explore our extensive collection. There, you'll discover a wealth of additional options to make this Easter season truly special.