Sunflowers, with their vibrant golden petals stretching towards the sun, have long captivated the hearts of many. Their simple yet striking beauty symbolizes positivity, warmth, and growth. It's no wonder that Sunflower Svg designs hold an irresistible allure, appealing to both seasoned professional designers and those just embarking on their creative journey. Whether you're looking to add a touch of sunshine to your projects or seeking intricate combinations of meaningful quotes and sunflower imagery, our collection offers a vast array of the latest and most popular designs. Dive in and explore our selection, where you'll find everything from charming sunflower monograms to elegant silhouette renderings, all waiting to infuse your creations with the radiance of these beloved blooms.
What is an SVG File?
An SVG file, (which stands for scalable vector graphic), is a standard graphics file that is mainly used for rendering two-dimensional images.
One of the most important things to know about SVG files is that they generate clean graphics at any scale.
They're well optimized for SEO (which stands for Search Engine Optimization) and are smaller than other formats. They are capable of dynamic animations.
They are fantastic for so many applications, such as apparel, signs and cutting machines!
How to Open SVG Files?
We'll now move on to instructions for opening an SVG file.
There are many software choices for opening SVG files. However, we will focus on the options for cutting machines since they are the most commonly used.
Typically, SVG files are compressed within a zip folder and require extraction before they can be accessed.
Before importing the file into your preferred software program, you must first unzip the downloaded file by double-clicking the folder and selecting extract all.
During the extraction process, you'll be prompted to choose a destination for your files. To avoid difficulty in retrieving them, you can create a dedicated folder on your desktop or computer labeled SVG files.
It's crucial to keep track of the extraction location since you'll need to access the files again later.
Superb Sunflower SVG Cut File For Your Cutting Machine
To simplify your selection process, we've compiled a list of both free and premium designs. You can now explore these options below without having to navigate our complete collection.
This basic vector file is specially crafted for compatibility with Cricut and various other cutting machines. With it, incorporating the sunflower motif into your projects has never been simpler. Whether you're a seasoned DIY enthusiast or just getting started, this free design opens up a world of creative possibilities.From fashion-forward custom t-shirts and hoodies to trendy tote bags and stylish hats, you can infuse your wardrobe and accessories with the timeless charm of sunflowers.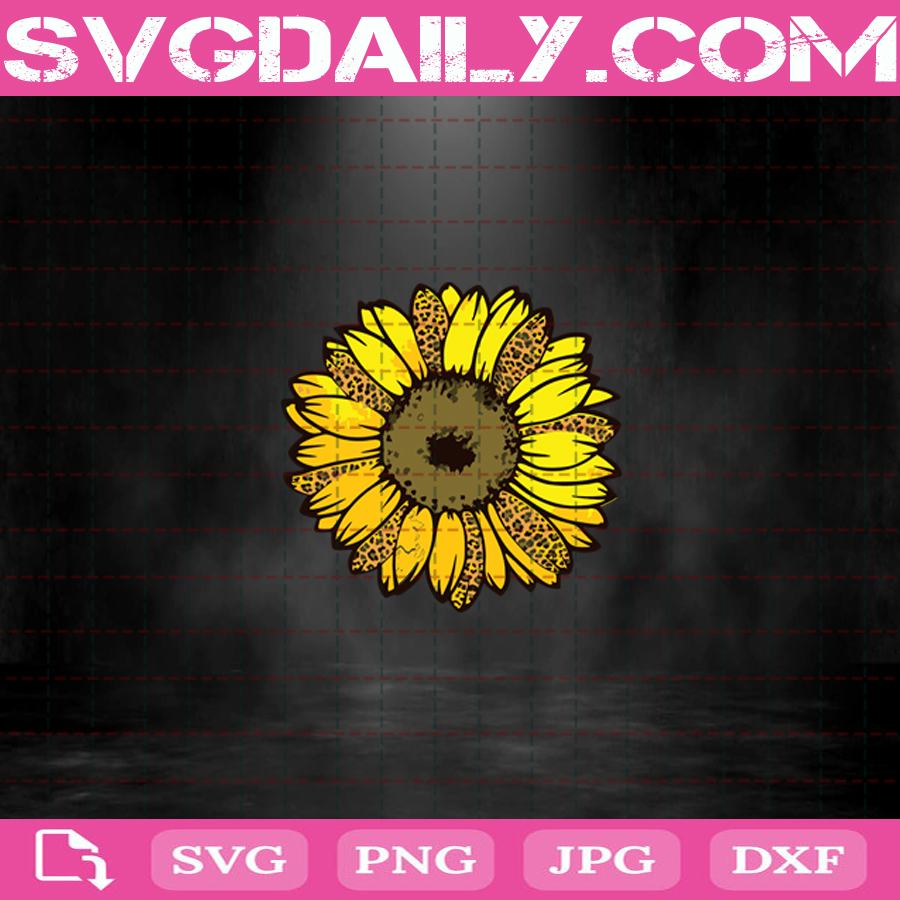 Embrace the beauty of contrast with our Free Sunflower SVG in classic black and white. This versatile design offers multiple layers that simplify resizing, editing, and color adjustments while maintaining top-notch quality. This versatile SVG isn't just for crafting; it's also perfect for culinary enthusiasts. Use it to adorn cakes with intricate sunflower accents or create captivating decorative patterns on cookies and other delectable delights.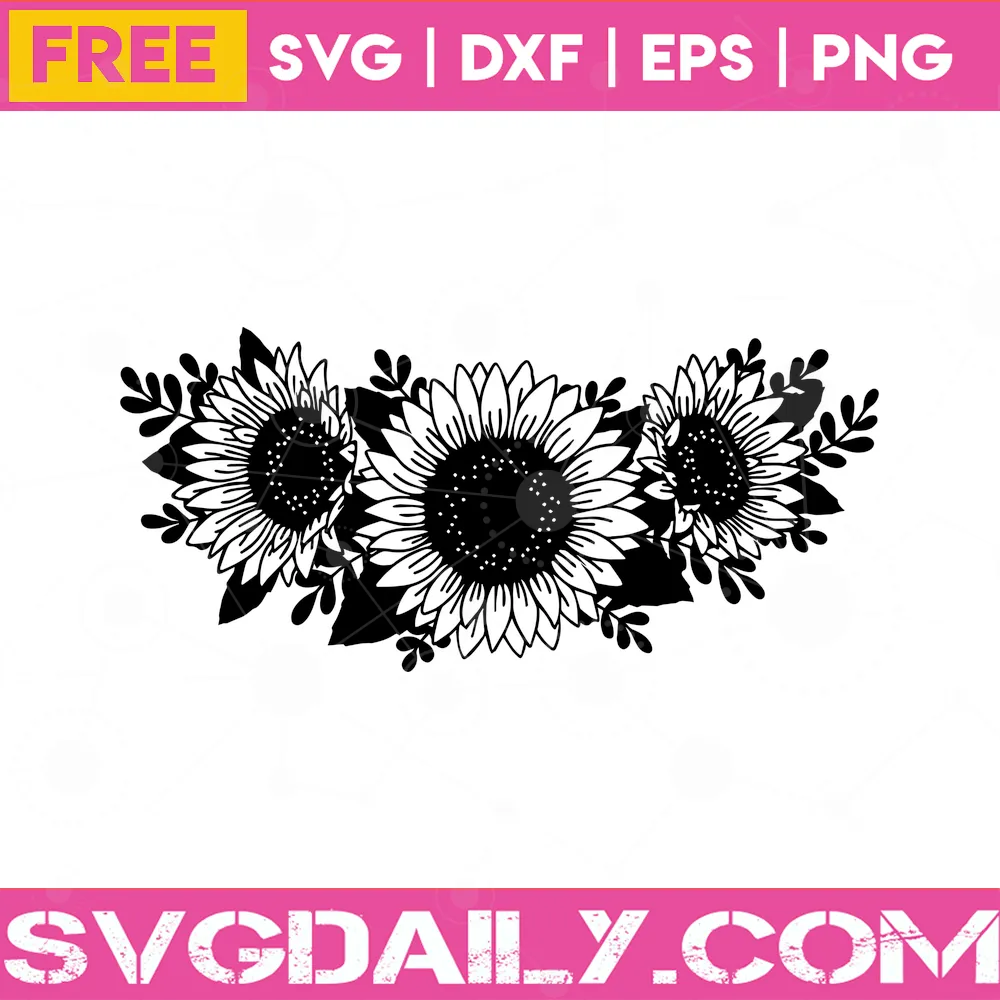 If you've been on the hunt for a stunning sunflower monogram to create a beautiful decal, look no further. You can easily use these SVG files to craft personalized decals and stick them anywhere in your home – whether it's on your walls, refrigerator, windows, or any other space that could use a touch of sunflower charm. Don't wait any longer; seize the opportunity to add a delightful sunflower touch to your living spaces today!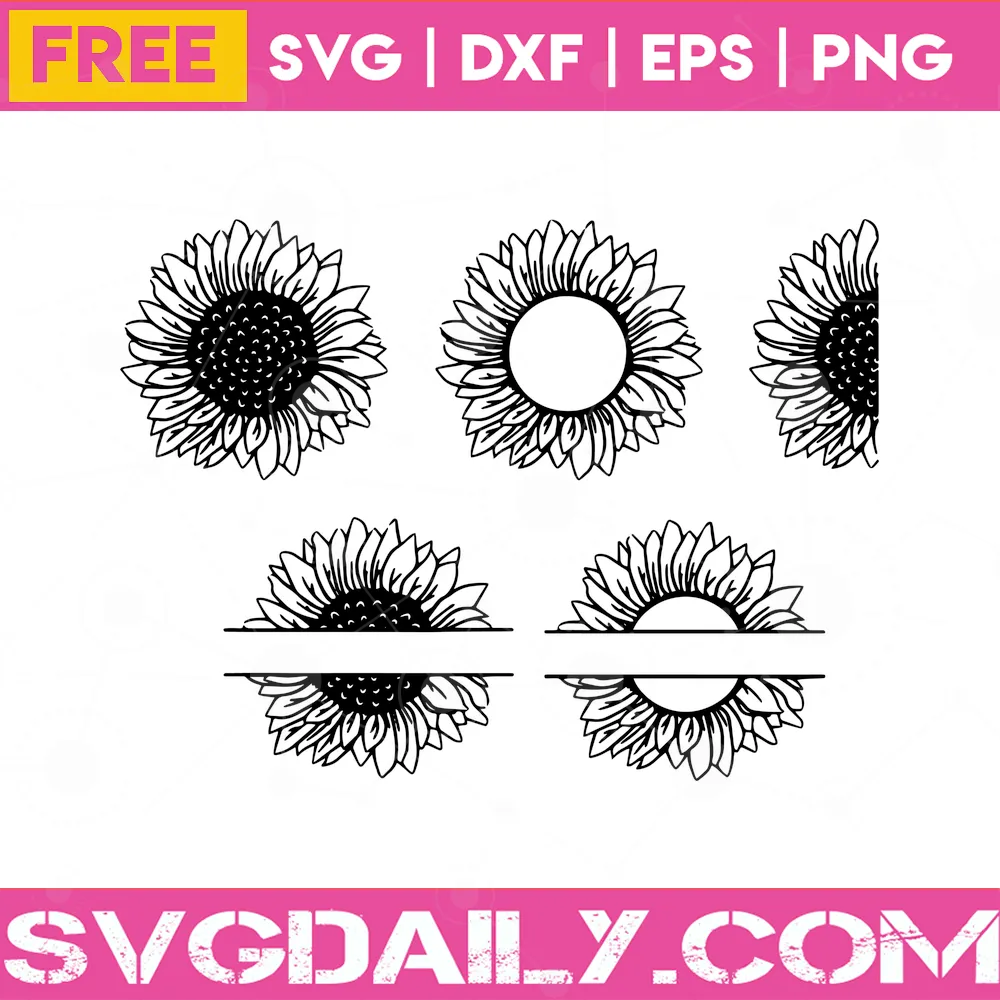 Discover the perfect way to express your love for your mom with our digital file, showcasing a delightful half sunflower image. Tailor-made for your Cricut machine, it simplifies the process of creating a wide array of heartfelt gifts. From custom-printed canvases that capture cherished memories to artfully decorated photo frames and engraved wooden keepsakes adorned with sunflower graphics, the possibilities are endless. Let your love shine through your creations with this heartwarming design.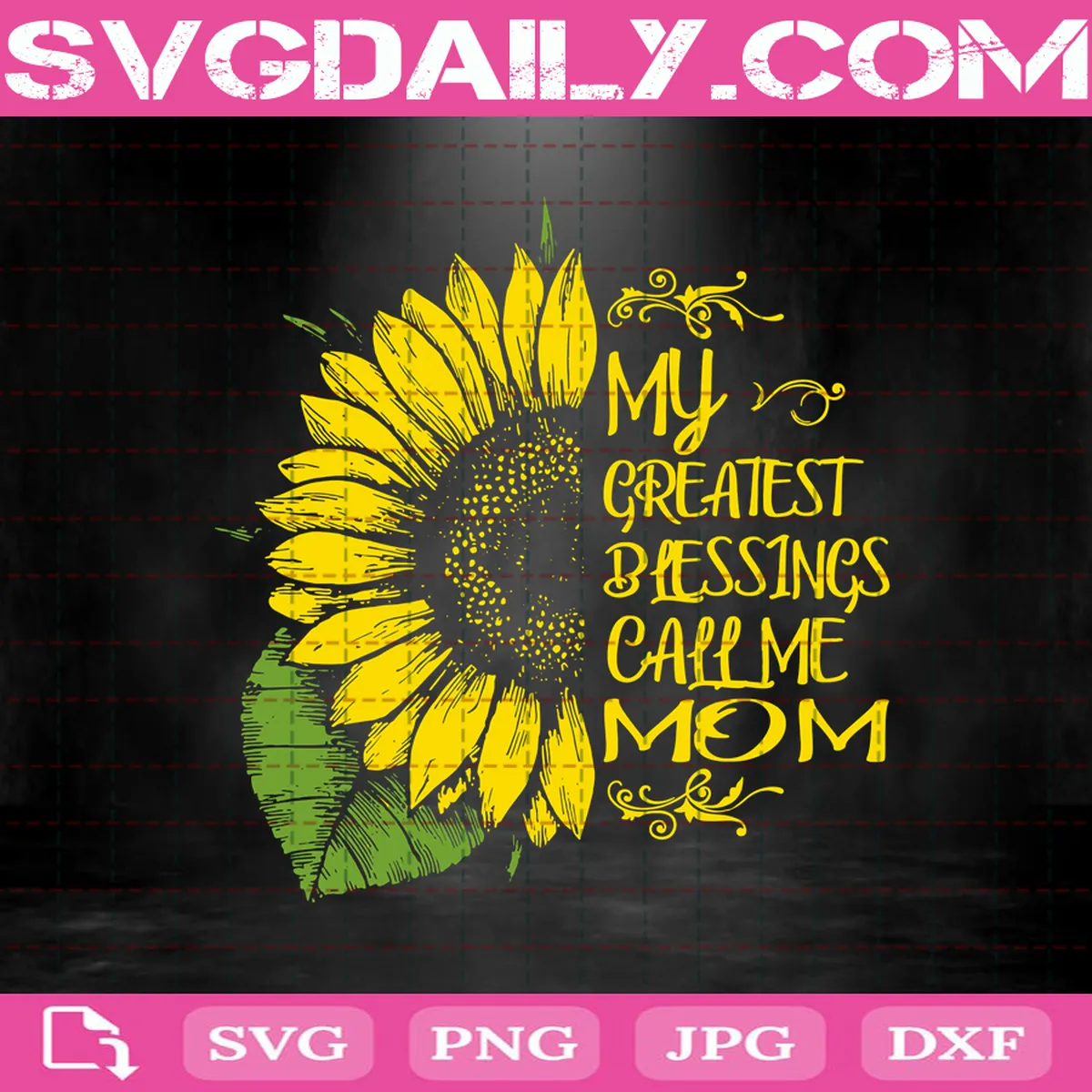 "In a world full of roses, be a sunflower" – a simple yet profound message that resonates with those who choose to stand out, embrace positivity, and radiate warmth. Our exclusive SVG design embodies this sentiment perfectly. Why choose this design? Because it inspires you to be different, to be the sunflower in a field of roses. With the convenience of 4 formats – SVG, PNG, DXF, and EPS – at your fingertips, you have the creative freedom to embark on a multitude of DIY projects. Create personalized home decor, stunning apparel, or unique gifts effortlessly, and let this high-quality design be your beacon of individuality in a world full of conformity.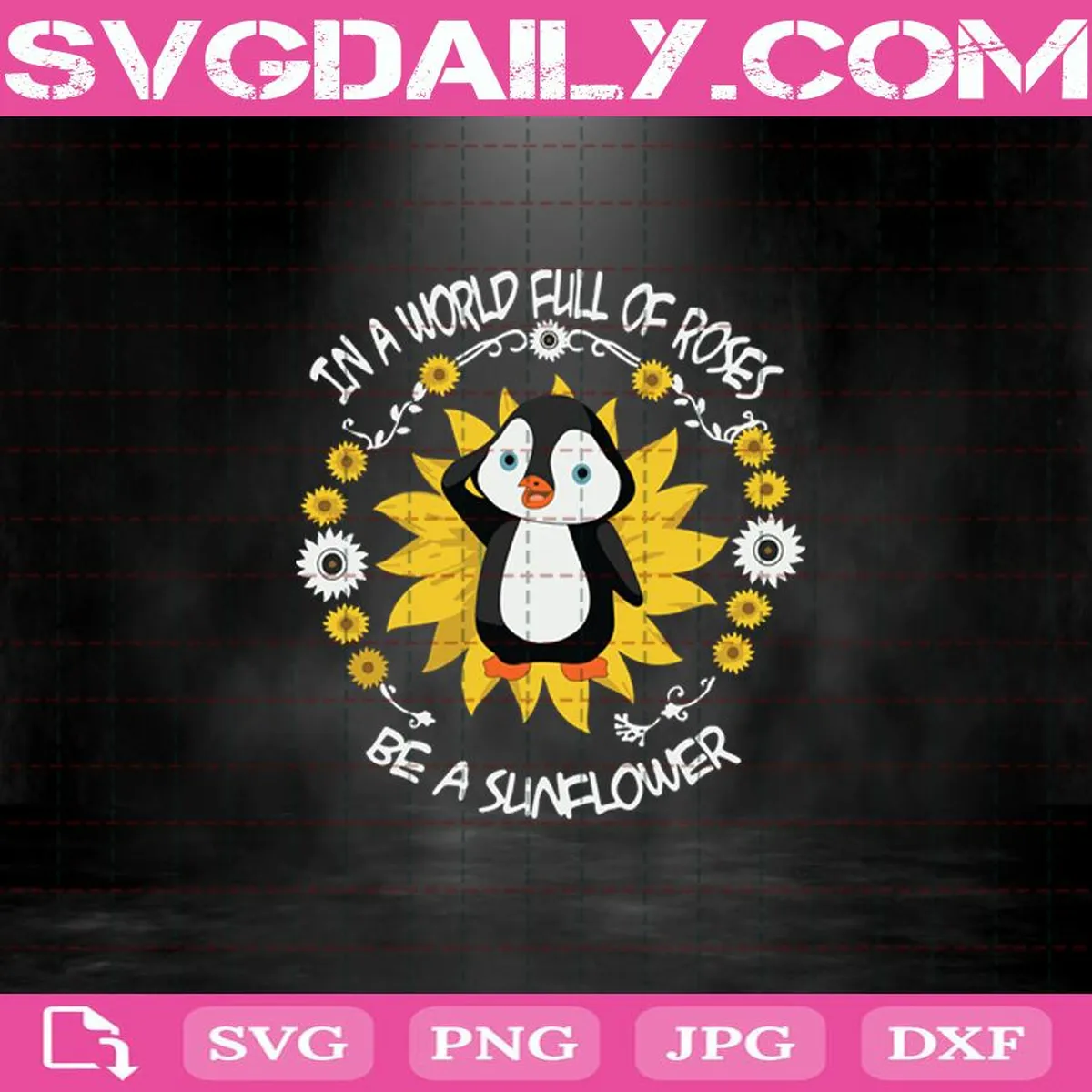 Experience the magic of our Sunflower Butterfly SVG, where the delicate beauty of a butterfly merges harmoniously with the radiant sunflower. This incredible vector file features an exquisite image where sunflowers gracefully adorn one side of the butterfly's wing. Thanks to Adobe Illustrator, you have the power to edit, resize, and explore a spectrum of colors, allowing your creativity to soar. Transform this mesmerizing design into a dream catcher to convey the message of nature's splendor. Hang it on windows, walls, or in a nursery room, and watch as it becomes a captivating decoration piece that effortlessly charms everyone who encounters it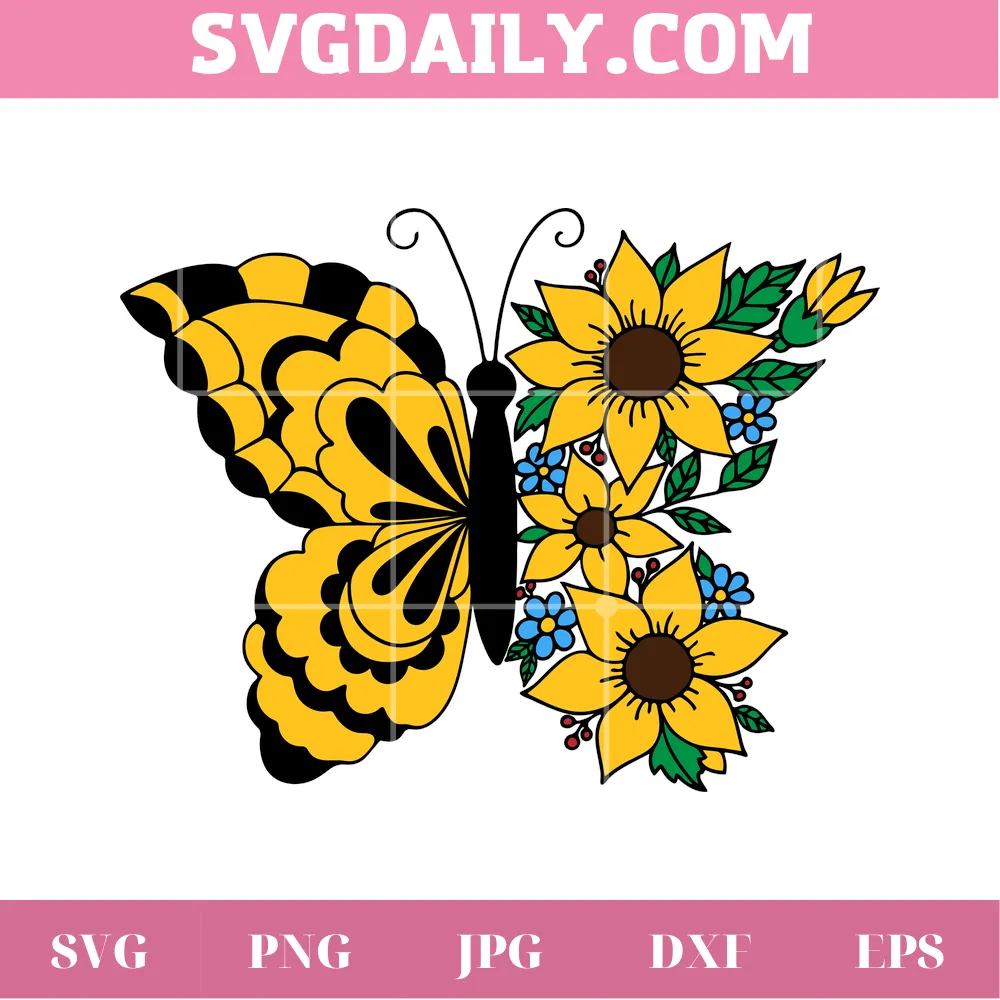 Embrace the patriotic spirit with our American Flag Sunflower SVG – a design that beautifully blends the timeless symbol of the American flag with the vibrant charm of sunflowers. Downloading this design unlocks a world of creative possibilities. Transform it into a dazzling centerpiece for custom-made Fourth of July t-shirts, craft exquisite home decor items that radiate red, white, and blue, or even fashion personalized gifts that pay homage to the land of the free and the home of the brave.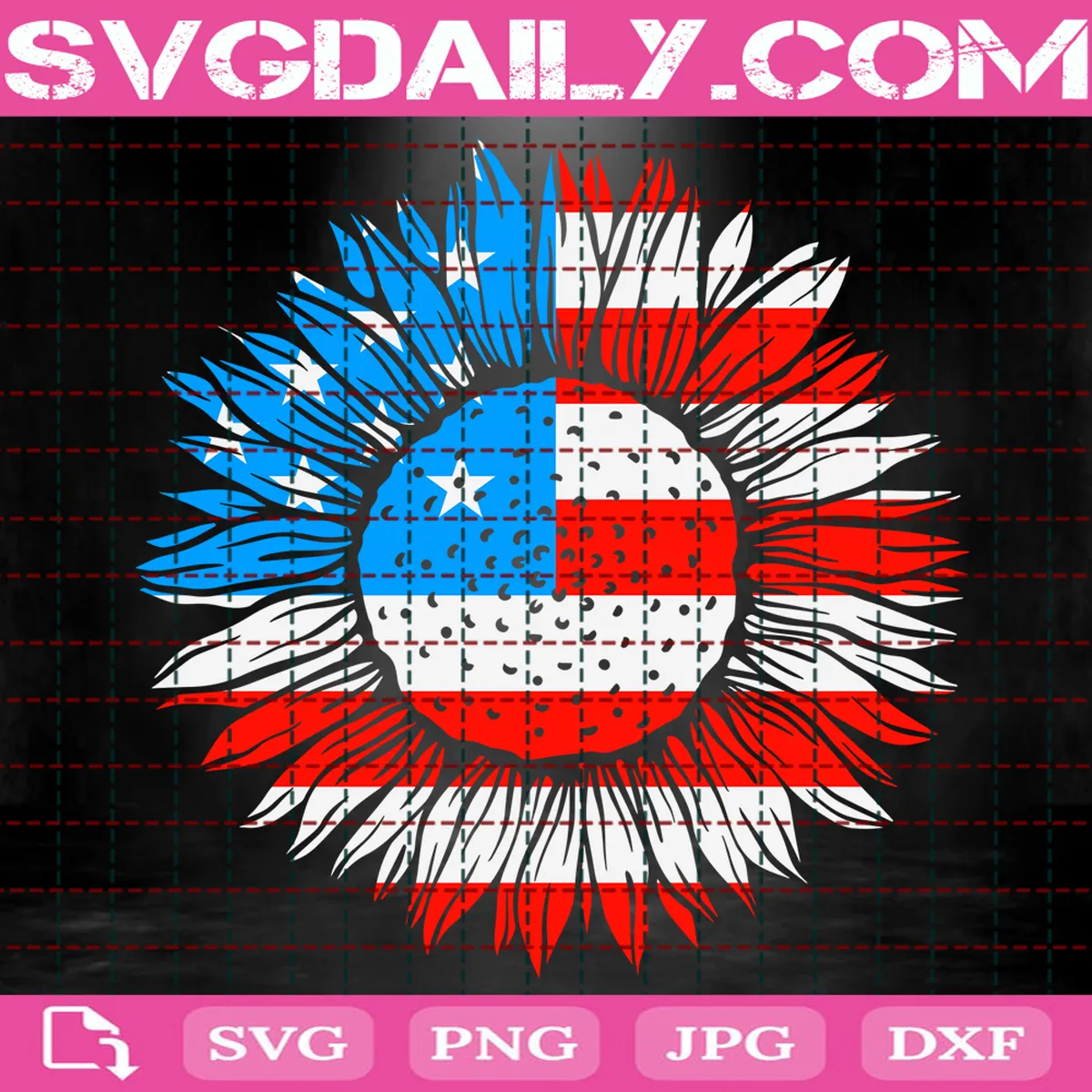 Show your support and help raise awareness with this powerful digital file that combines the resilience of the sunflower with the message of hope and unity in the battle against breast cancer. By downloading it, you gain the ability to craft a diverse range of impactful products to spread the word about the breast cancer awareness campaign. Create custom t-shirts, design uplifting banners and posters for awareness events, produce heartfelt greeting cards, or fashion inspirational decals to share with survivors and their families. Let your creativity flourish, and let this design be your instrument for making a meaningful difference in the fight against breast cancer.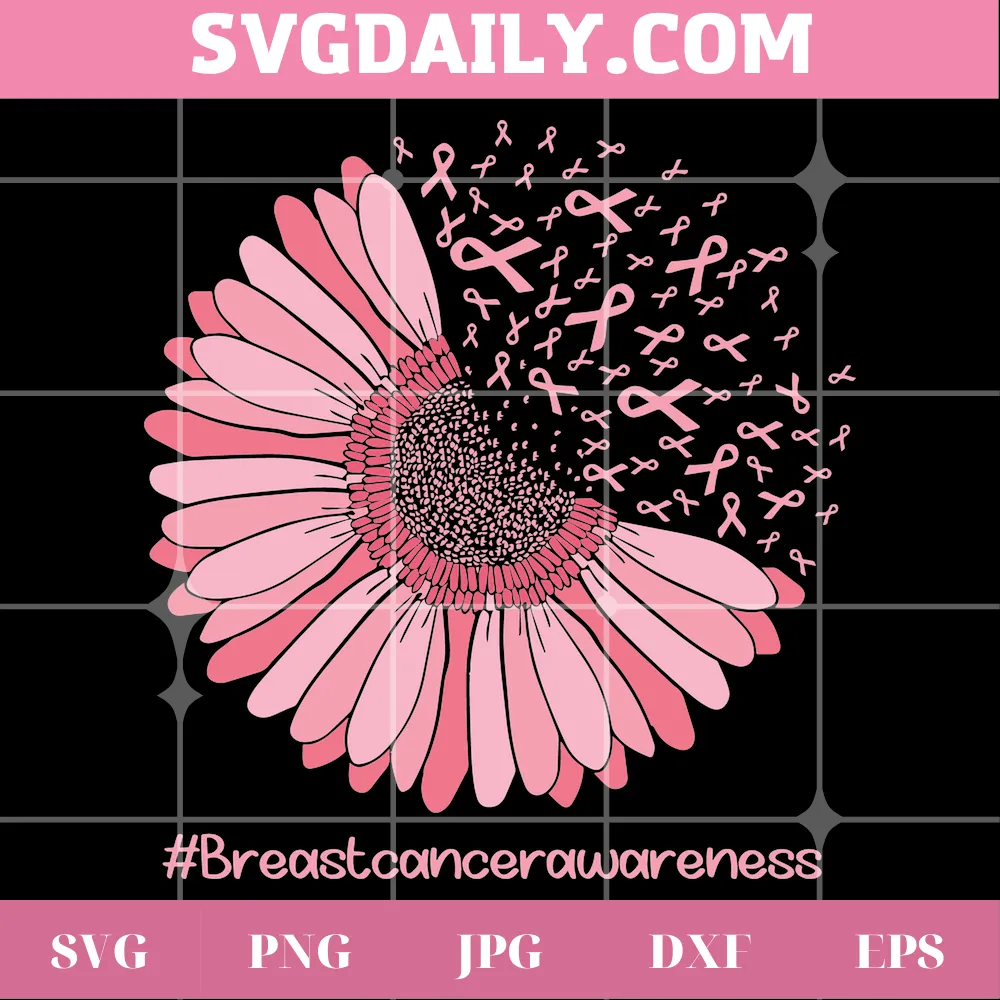 This is not just a design; it's a symbol of inspiration and positivity that can brighten your projects. Compatible with Cricut Design Space and Silhouette Designer Edition, this versatile SVG file gives you the freedom to unleash your creativity. The possibilities are endless with this amazing design. From crafting stylish shirts that convey messages of faith, hope, and love to embellishing your walls with inspirational art, it offers a multitude of creative avenues for your imagination to thrive.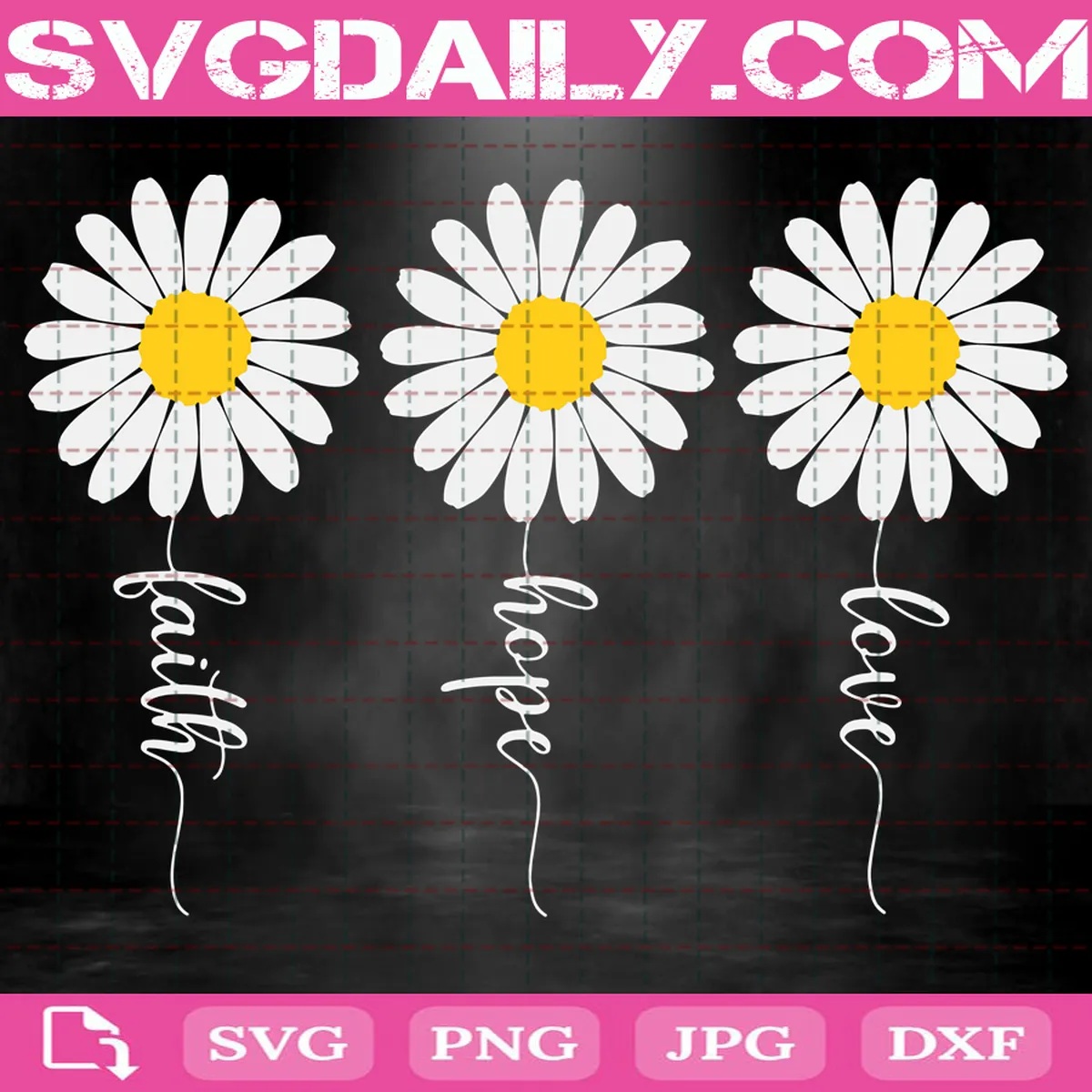 Spread the important message of autism awareness with our Autism Sunflower SVG – a vibrant and colorful design that encourages acceptance, understanding, and love. Harness the power of this engaging SVG to create puzzle pieces that symbolize the diversity and uniqueness of individuals on the autism spectrum. By incorporating this design into your projects, you not only raise awareness but also promote inclusivity and support for those affected by autism. Let this SVG be your tool to craft eye-catching and meaningful creations that foster a more inclusive and understanding world.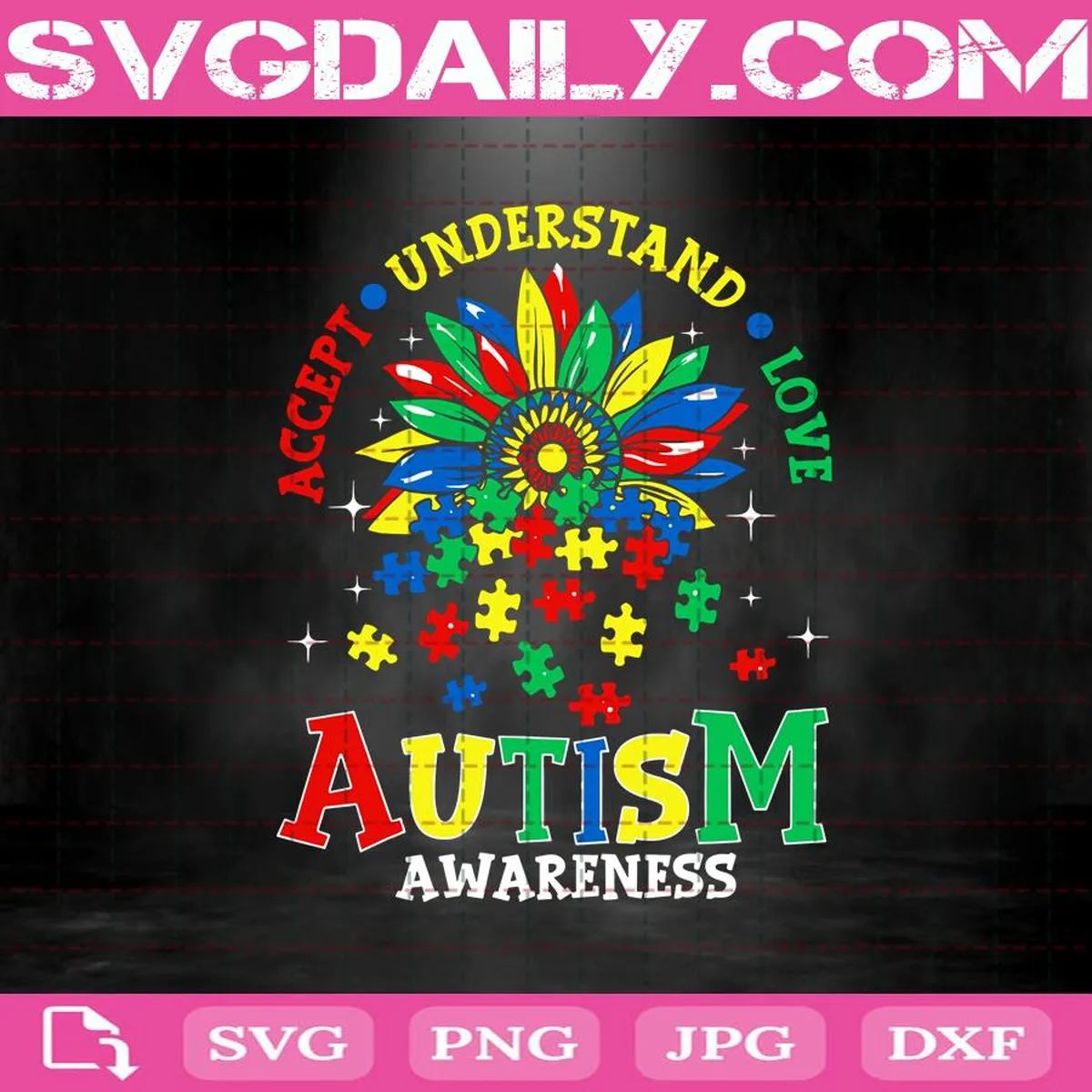 With the carefully curated list we've provided, we trust that you'll discover exactly what you're searching for. Additionally, you can make the most of your time by exploring our comprehensive Sunflower SVG Collection, where you're certain to find a wealth of inspiring options to meet your needs. Your exploration won't leave you disappointed.